Full Disclosure: I am French, and freshly settled in Dublin.
I always dreamed of experiencing St. Patrick's Day in Ireland, and finally this year was the year. So here are the highlights of a Frenchwoman's first St. Paddy's Day on home turf...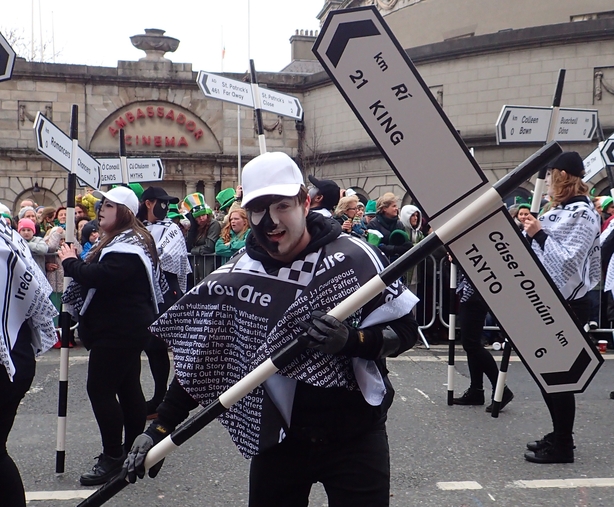 1. Start with the parade...
The one thing that I couldn't miss was Dublin's St. Patrick's Day Parade! All my Dublin friends told me to go - while advising me to steer clear of people dressed as leprechauns! Good advice. To go incognito, I let a guy on Grafton Street paint an Irish flag and shamrock on my cheeks on Grafton Street, and hit the road to the main event. Lucky enough to find a good spot (an ongoing short person struggle), I truly enjoyed a colourful extravaganza packed with floats, dancing and music, with performers coming from the United States, France (yay!), the Bahamas... All here to celebrate Ireland's national day of celebration!
All right, after an hour, you can't feel your legs anymore - but it was definitely worth it!
2. Then head off to the MVP for a session...
One of my friends invited me for a very special Paddy's Day session at MVP, a cool bar in Harold's Cross - I arrived, found a lyric booklet and sang my heart out! From The Cranberries, The Corrs and U2 to Riverdance and Dolores Keane's Caledonia (and they were the only ones I knew), everybody knew all the tunes by heart, and were dancing, and jumping! I'd never seen this before, all these Irish people in perfect harmony - the vibe, not the voices! It was then that I knew why I loved this country so much...
3. Before spending an awesome night at Whelan's...
My Paddy's night was far from over! I had to interview some friends who have a band called Wolves of Youth. It was my first time at Whelan's, on Wexford Street, and this particular night was the 'Full Irish' - 14 different irish bands playing on different stages from 3pm to 3am! My friends killed it, everybody was singing, the atmosphere was insane! Interview done, we watched gigs until daybreak, all the people were dancing (so much dancing) and chatting in the coolest atmosphere I've ever seen... This night made my Paddy's Day unforgettable.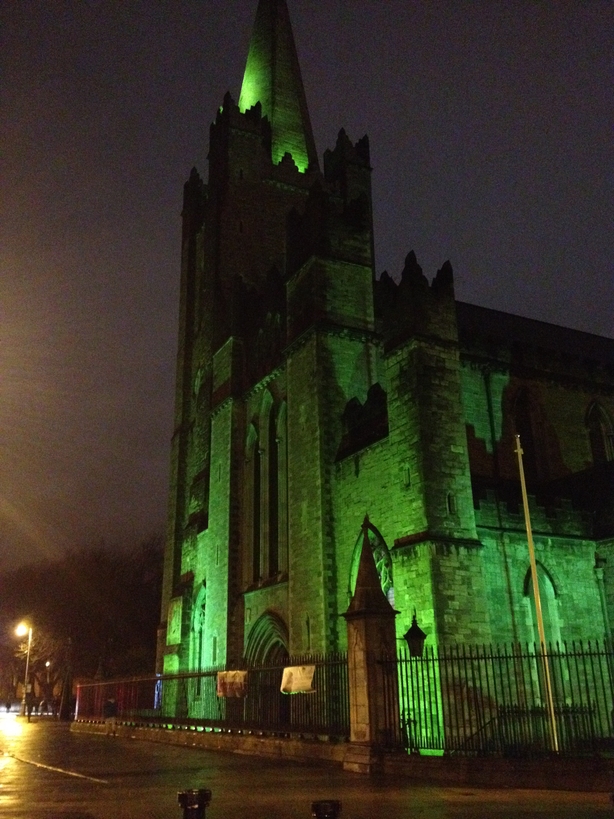 4. And finish with Music for 18 Machines...
And it wasn't over yet! The last gig of the weekend for me was an electronic music concert - in Saint Patrick's Cathedral. These things don't happen in France! In cathedrals! 5 performers revisited Steve Reich's Music for 18 Musicians with 18 electronic instruments. The audience was in a kind of musical trance, the music illuminated by an amazing light show on the cathedral's ceiling. Just wow.