RTÉ Player's on-demand Culture collection features an eclectic mix of documentaries and performances from the worlds of Music, Arts, Film & TV and Literature.  
Each week, the RTÉ Player team suggest a 'must-watch' from the Culture collection.  This week, the focus is on a journey through the fascinating and intimate worlds of Eddie Cahill and Frank 'Lucas' Quigley in Outsiders.
The documentary explores in depth what made them turn their backs on crime and discover a new world in which art became their saviour. It explores their memories of a dramatic childhood to the events that drove them to the dark side of society. Lucas became an active republican and Eddie became a significant part of one of the most violent gangs in Dublin in the 1980's. After years in crime they were both eventually incarcerated. That is where they met Brian Maguire, who helped trigger total change within them, and unleashed their dormant artistic talent. From that moment, they never stopped painting.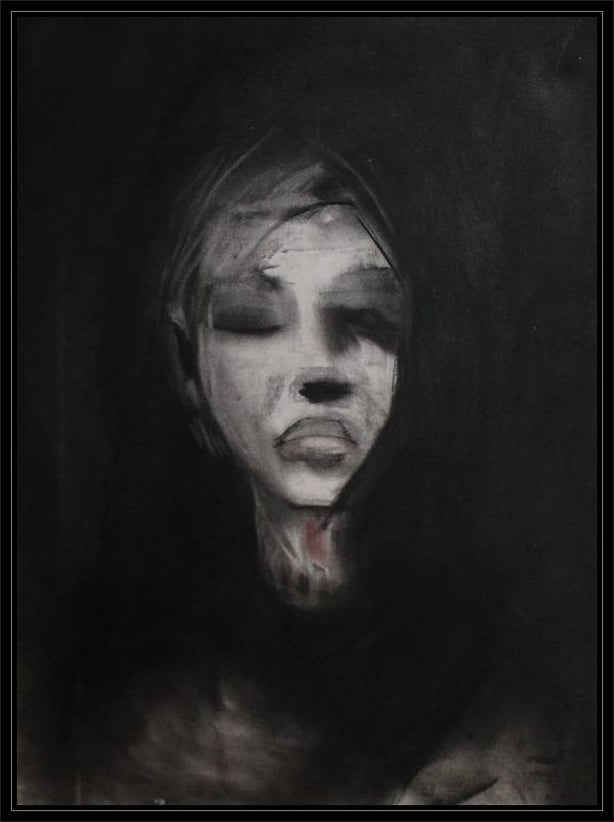 What makes Lucas and Eddie special is their complete lack of inhibitions and what they teach society about how art can be used to deeply express the inner workings of the mind – where art becomes much more powerful and provocative than words.  
Our story begins with Eddie Cahill at his family home in Crumlin and Lucas Quigley on the Falls Road recounting stories of their youth. Eddie talks about his childhood years, working on the milk trucks and how it was all innocent fun at the time. He takes us to his school where he spent lots of time sleeping and doing very little, a place which he had no interest in. Lucas talks about his father dying when he was young and his family being catapulted into extreme poverty. Nonetheless he had a relatively happy childhood and as a teenager was more interested in girls and drink than politics. He wandered freely around the streets of Belfast with his friends, doing the normal things that feisty teenagers get up to.  
We travel down to Letterfrack with Eddie Cahill who was rounded up by the police in Crumlin with other kids who worked on the milk trucks and was forced to spend two years there before being thrown out. He talks about his experiences in Letterfrack and how he fought the brothers who tried to make his life hell. This was the beginning of a long fight against the authorities for Eddie, which lasted nearly 40 years.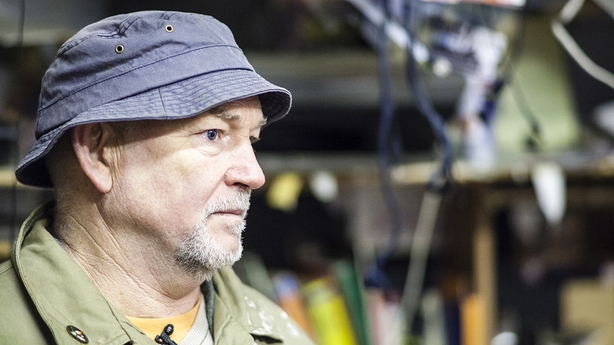 Lucas tells of how his whole life changed when his brother was killed by the British army. Shortly afterwards he was approached by a friend and asked what he was going to do about the trouble on the streets of West Belfast. And so began the cycle of violence. Together their parallel stories unwind. They both fought society in different ways – Eddie from a working class background who was abused by authority from a young age, waged war and his world went out of control. Lucas found in republicanism, a language of expression he didn't have and a way to unleash his anger. We present them both as people with a criminal background who caused a lot of trouble but also as human beings with a real ability to change.
Eddie talks about his world turning to madness and standing outside Portlaoise prison he recounts the astonishing turn of events which followed his multiple incarcerations and years in solitary confinement, resulting in an unstoppable compulsion to paint. He also now helps children in his local community to avoid a life of crime.  
Brian Maguire speaks vividly about the first days he spent teaching in Portlaoise prison and the lasting effect it had on him. He found it a deeply rewarding experience and he recounts the power of the images produced in communicating gripping stories that could not be told through words alone. Lucas reveals his own transformation during a number of prison sentences and the unleashing of an unknown energy, which took over and has resulted in him becoming a full time artist. Brian Maguire observes how these people changed and what they now have to offer society. He talks about his non-judgmental approach to working with prisoners and the amazing future potential of both Eddie and Lucas.
Our story ends with Eddie's successful exhibition in the Origin Gallery, Dublin in March 2014. Outsiders explores the potential of human beings to turn their lives around and how art can facilitate this change.