The Works Presents continues, with John Kelly meeting key figures from the worlds of film, literature, music, theatre and the visual arts. In this, the penultimate episode of the current run, John meets Tom Murphy - without question, Ireland's greatest living playwright.
Watch The Works Presents: Tom Murphy in full here.
We need your consent to load this YouTube contentWe use YouTube to manage extra content that can set cookies on your device and collect data about your activity. Please review their details and accept them to load the content.Manage Preferences
Originally from Tuam in Co. Galway – the youngest of a family of ten children – Murphy to this day retains a strong attachment to his place of birth, where his interest in writing and in particular theatre was fostered, putting on plays in "Murphy's Pig Cabin" from a young age. Abandoning a career in teaching for the bright lights of London town, he followed that same calling he had heard from such a young age, channelling experiences absorbed from his homeland and his ancestors into his work.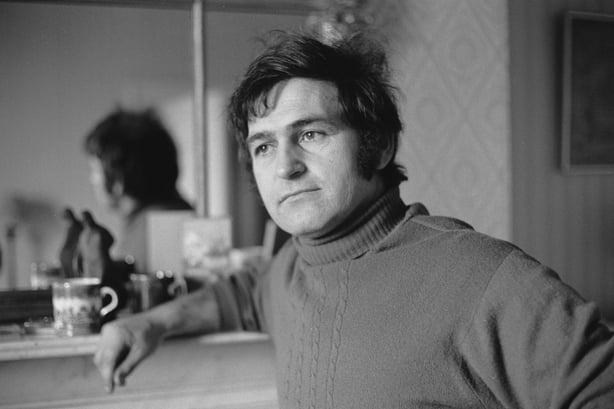 Murphy is a prolific writer, with over twenty plays to his name throughout his theatrical career. His work is dark, disturbing, and often violent; written "from a place of great rage", as he attests himself. His breakout success was A Whistle In The Dark - which premiered in London in 1961 earning the tag-line of "the most uninhibited display of brutality that London theatre has ever witnessed. Other noted works include The Sanctuary Lamp, The Gigli Concert, Bailegangaire and the darkly comic Conversations on a Homecoming, all of which have had a profound effect on audiences, and have proven to bear great influence on the generation of writers that followed him. The world of Tom's plays is one of violence, despair and suffering; but for all that, there's a dark and distinctly Irish sense of humour - and always that possibility hope, redemption and love. Murphy maintains that writing a play is not an intellectual process... "I'm not sure what it is. But you have to have tenacity and concentration and discipline, and all these things will be rewarded."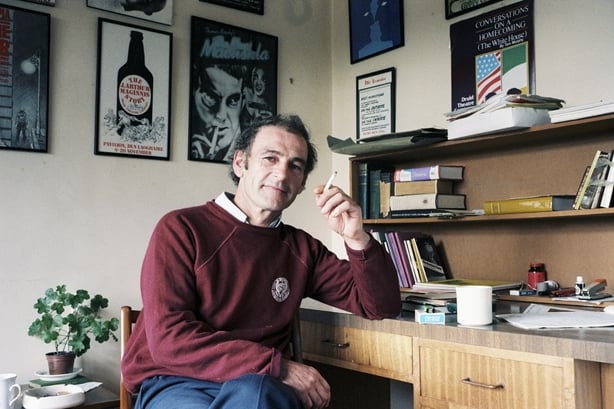 Murphy is strongly associated with Druid Theatre Company and The Abbey Theatre. As well as writing plays, he also directs theatre – with the Olympia Theatre, Project Theatres, The Body Politic Theatre in Chicago, and The Irish Repertory Theatre in New York amongst his directorial credits. He has worked across many genres and styles, from innovative stage productions to ambitious adaptations of his plays for screen. Tom Murphy is a member of Aosdána and a patron of Irish Theatre Institute.
Now in his eighties, Murphy remains a restless and probing writer; with razor-sharp wit, dark edge and profound engagement with contemporary Irish concerns.
The Works Presents: Tom Murphy - RTÉ One, Tuesday 14th March 2017, 23:10pm. Previous episodes of The Works Presents can be viewed on RTÉ Player's new Culture On-Demand Collection.