5000 young Irish musicians face the music this week in the RDS Dublin, as the Feis returns for 2017. Here, ESB Feis Ceoil CEO Laura Gilsenan writes for Culture about the annual event.
Why I love what I do…
Exactly three weeks before Easter each year, the RDS becomes a hive of musical activity!
From all over Ireland, north and south, come thousands of classical musicians, seeking to return home with some of the coveted Feis Ceoil silverware, a medal or perhaps a certificate of commendation.
Those not directly involved with classical music may be surprised at the size of the Feis. There are almost 200 competitions held over the twelve days of ESB Feis Ceoil, over 6 venues in and around the RDS.
Piano, vocal, choral, orchestral, strings, wind, brass and conducting are all catered for, providing a unique opportunity for performance and prizes, lucrative bursaries and, in some cases, further performance opportunities.
My favourite days of the Feis are Choir and Orchestra days. Busloads of schoolchildren spill out onto the grounds of the RDS and take up a spot in the warm-up room for some final practice.
I think the real competitive streak only sets in when they see their fellow competitors in the flesh! There are people and instruments everywhere, squeals and hollers, followed by the hush in response to the teacher's demand for quiet - often followed by renewed chaos!.These days really showcase the benefit of participation in music, where large groups of children create something very special which is far greater than the sum of its parts.Far greater again is the fact that while only the few may go on to pursue music further, the many will retain a lifelong love of music.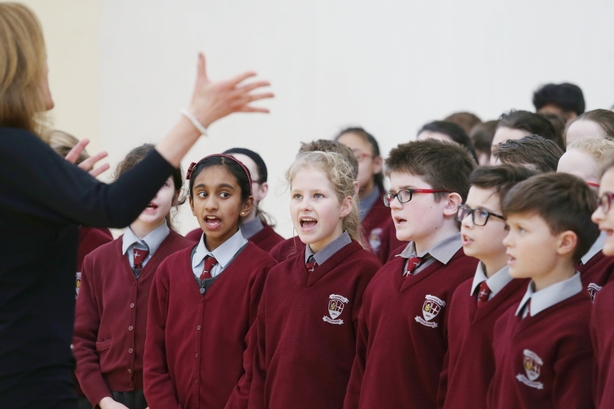 ESB Feis Ceoil - RDS Competition Dates: Monday March 27 – Friday April 7. The Feis Ceoil Gala Concert at Dublin's National Concert Hall takes place on Wednesday April 26 - details here.