A Woman's Work is a portrait series of beautiful, imaginative and strong women in creative, unusual and predominantly male professions by photographer Beta Bajgart.
Bajgart currently works as a freelance photographer, and is also an experienced journalist and reporter. Originally from the Czech Republic, she moved to Ireland in 2004. In her creative work, Beta has always been inspired by people, constantly searching for ways of capturing a person's story in one frame.
Her book A Woman's Work is Beta's testament to brave women who are following their dreams. Some changed paths. Some had to adjust to new circumstances and changed their profession. They all have one thing in common: their stories are inspiring and uplifting. All women – there is 53 of them in total - are photographed in their working environment, from an auto mechanic and a boxer to a reverend and a violin maker.
Beta would like young girls to view her photographs and to see the women portrayed as role models. She would also like all women to realise that perhaps it is never too late to make positive changes in your life.
JEN KELLY is an industrial abseiler - an aerial construction worker. She began her career in industrial abseiling in Melbourne, Australia. Jen now lives in Dublin and is a founder of the Women in Trades Network Ireland (WITNI) for Irish women who are either already working in skilled manual trades, or who are interested in learning skills with tools.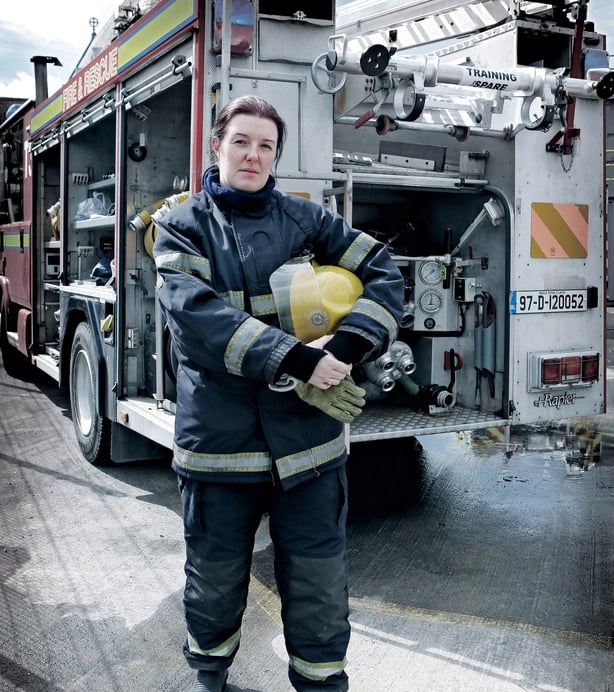 TERESA HUDSON is a firefighter paramedic with the Dublin Fire Brigade. Her greatest achievment to date is completing the firefighter - paramedic training. Her job can be gruelling, both physically and emotionally, but nothing beats the feeling of knowing she has helped to bring a life into the world or saved one from leaving it.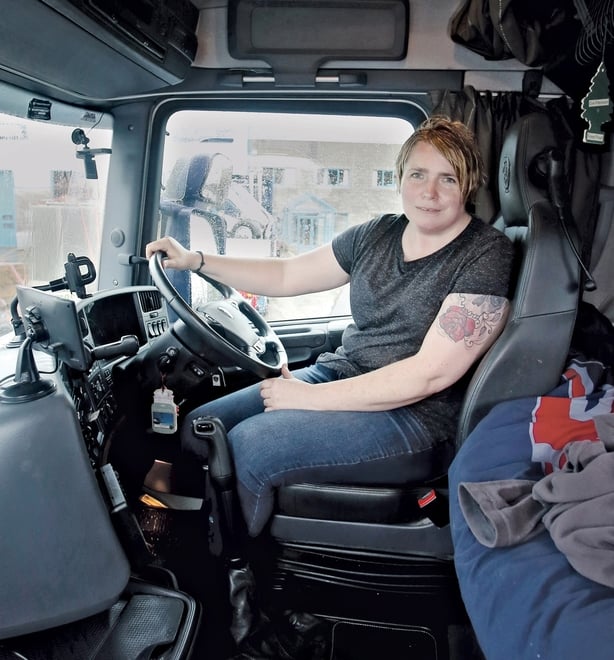 KATHRYN BROWNE is a truck driver. She grew up on a farm, got married at the age of twenty-one and spent the next twenty years juggling her family and her work as a chef. Two years ago Kathryn applied for her truck driving licence, hung up her apron, and hasn't looked back since. She says that she is now living the dream.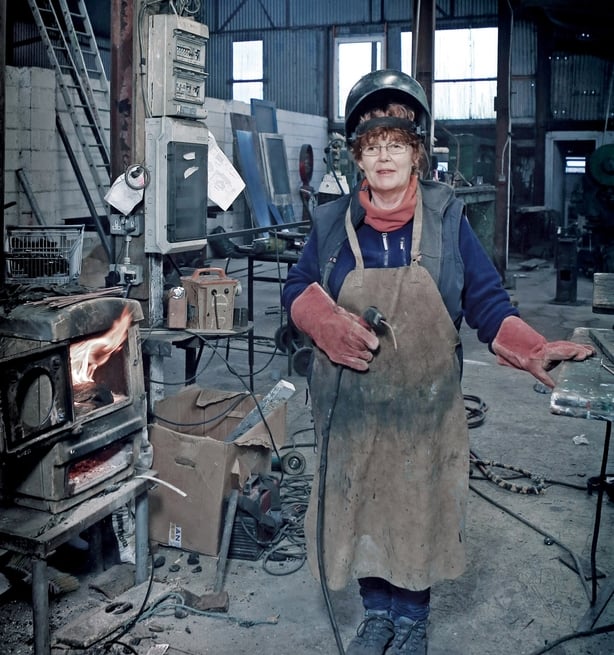 POLLY DONNELLAN became a welder because it was a challenge. In Ireland in the 1980s, welding was not a job for women. In 1981 Polly became the first woman in Ireland to pass the standard pipe-welding exam. She started by constructing galvanised five bar gates and eventually got into the artistic side of metal work, with her first piece being highly commended in the RDS craft competition.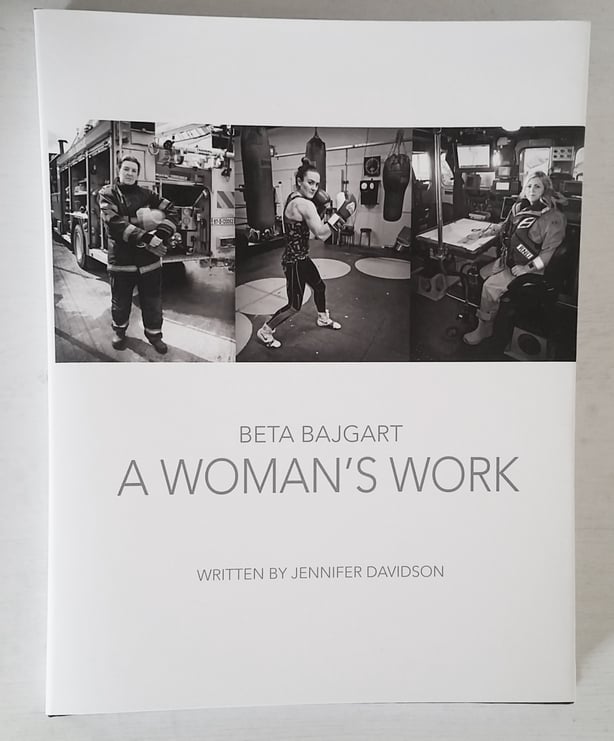 A Woman's Work launches on International Women's Day and will be on sale online from March 8th 2017. Proceeds from the book will be donated to the National Women's Council of Ireland.
Biographies: Jennifer Davidson