RTÉ's Eileen Dunne is wowed by the latest novel from the bestselling author of The Secrets Sisters Keep, Whose Life Is It Anyway? and The Way We Were.
OMG! I'm an emotional wreck after reading this novel, probably not helped by the fact that I pulled an all-nighter to finish it ... I just could not put it down.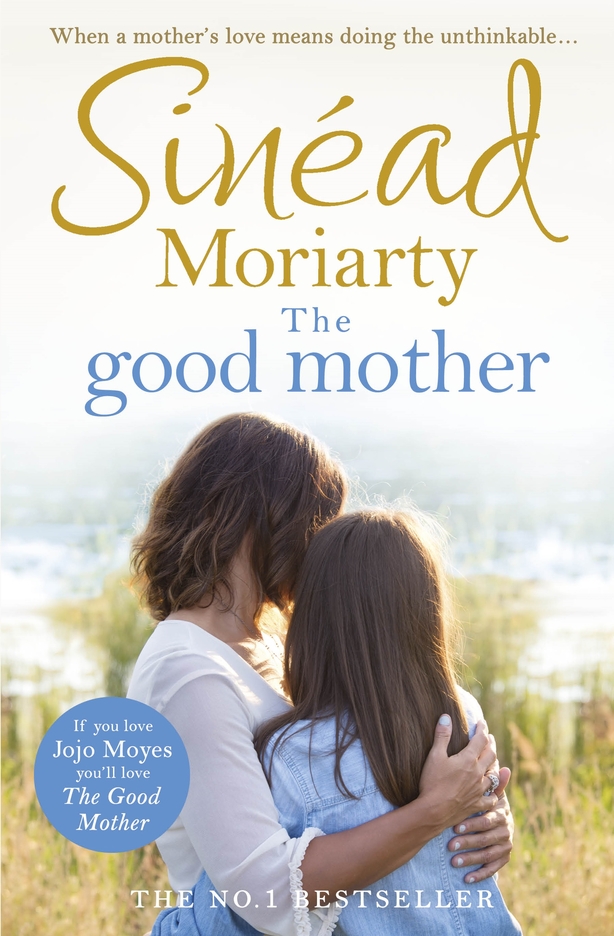 This is Sinéad Moriarty's 12th novel, but I've only read one other, Me and My Sisters, which I brought on holidays a few years ago and enjoyed thoroughly. This one though, packs an even greater emotional punch, while also being quite funny in places. At times, you'll find yourself smiling through the tears.
It tells the story of Kate, the Good Mother of the title, and her family. When we meet her, Kate is leaving the marital home, forced to move out with her three kids, after her husband left her for a younger woman . As I was reading, the papers were full of stories about the former BBC Newsnight presenter Jeremy Paxman, who had done just that, and a lot of the commentary echoed the narrative in the book ... life imitating art, or vice-versa.
Listen: Sinead Moriarity talks to Baz Ashmawy about The Good Mother:
We need your consent to load this rte-player contentWe use rte-player to manage extra content that can set cookies on your device and collect data about your activity. Please review their details and accept them to load the content.Manage Preferences
Kate and the kids move in with her widowed Dad, who runs a café, and Kate seems to be rebuilding her life, until her middle child and only daughter, Jess, is diagnosed with cancer.
I have read that Moriarty does a lot of research before she ever puts pen to paper, and it pays off here in terms of her description of a family coming to terms with a terminal diagnosis. Love becomes a central theme, the love and support of family and friends, and particularly the unconditional love of a parent for a child. How far does it go, and will it lead to the ultimate sacrifice, letting the child go? 
Here, Moriarty tackles the delicate subject of euthanasia, but I'll say no more for fear of spoiling the story.
I have no doubt this will be another bestseller for Sinéad Moriarty. Read it and weep - though I urge caution if you're nursing a broken heart or a sick child or both.
The Good Mother (Penguin Ireland) is out now.