"Wake up and smell the justice. The bat is back!"
The LEGO Batman Movie is currently dispensing justice in Irish cinemas - and we've got some cool merchandise to give away!
In the irreverent spirit of fun that made "The LEGO® Movie" a worldwide phenomenon, the self-described leading man of that ensemble – LEGO Batman – stars in his own big-screen adventure. But there are big changes brewing in Gotham, and if he wants to save the city from The Joker's hostile takeover, Batman may have to drop the lone vigilante thing, try to work with others and maybe, just maybe, learn to lighten up. Will Arnett reprises his starring role from The LEGO Movie as the voice of LEGO Batman, aka Bruce Wayne, with Zach Galifianakis as The Joker; Michael Cera as the orphan Dick Grayson, Rosario Dawson as Barbara Gordon; and Ralph Fiennes as Alfred.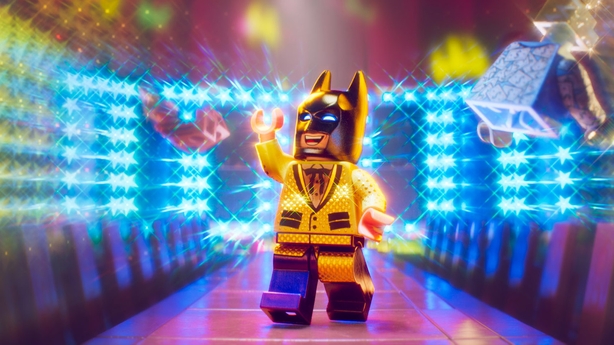 The Super Hero, Crime Fighting, Master Builder that is LEGO Batman is back and in black and to celebrate Warner Bros. Pictures and RTE Culture want to give you some Awesome goodies! . To be in with a chance to win a LEGO Batman Movie Goodie Bag, simply follow RTÉ Culture on Twitter or Facebook and tell us this: Who voices the role of Robin, aka Dick Grayson, in The LEGO Batman Movie?
Send us your answer along with the hashtag #RTELEGOBatman before 6pm next Wednesday evening.
Now get cracking - and the very best of Batluck!