We asked PJ Lynch to tell us more about his role as Laureate na nÓg, which takes him all around the country, sharing a love of books with children. 
Last May I became Ireland's fourth Children's Literature Laureate - the first Northerner to receive the honour. My role as Laureate na nÓg takes me all around the country, sharing my love of books with children.
Each event I attend as Laureate is special, but the most recent outing was particularly important to me, because it brought me back to my own beginnings. I was invited to spend a few hours at Lagan College outside Belfast.
We need your consent to load this YouTube contentWe use YouTube to manage extra content that can set cookies on your device and collect data about your activity. Please review their details and accept them to load the content.Manage Preferences
When I visit schools in Ireland, I like to remind the kids of the huge contribution Irish authors and illustrators have made to children's literature. The north has a real glut of best-sellers, from CS Lewis to Martin Waddell, Sam McBratney and Anita Jeram, and of course my fellow Belfast man, Oliver Jeffers.
I think if I had known when I was a child that the author of my beloved Narnia books was Belfast-born I might have been spurred on to write a story of my own rather earlier than I finally managed it. I was past fifty when my authorial debut The Boy Who Fell Off the Mayflower was published. Better late than never eh?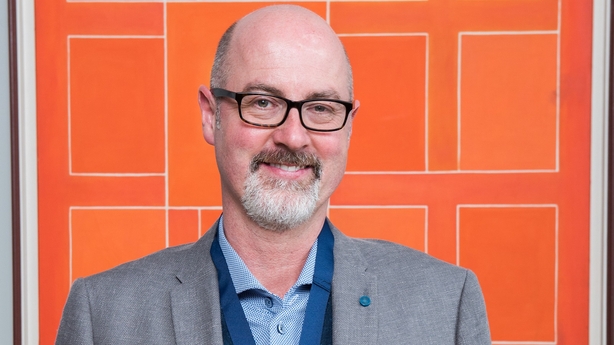 I wonder if there is an author in-the-making amongst this lot. They are great at drawing anyway. Their pirate pictures are way scarier than mine!
Lagan College was Northern Ireland's first planned, integrated, co-educational College. It's twenty years since I last visited the school and it has thrived and blossomed in that time. Back then there was a building or two surrounded by pre-fab huts and there were only a couple of hundred students. Now it is a handsome, beautifully equipped modern school of some thirteen hundred pupils.
On my first visit, I was the bearer of gifts… a thousand pounds worth of books to donate to a good cause was my prize for winning the Kate Greenaway Medal, and I could think of no better cause than integrated education in Northern Ireland. Having been educated in Catholic-only schools till I was seventeen I had hardly met a Protestant until I went to Art College. It seemed patently obvious to me then that educating children in a religiously segregated school system was a perfect way to guarantee a perpetually divided society.
I still believe that, but my time with the lovely pupils and teachers at Lagan College leaves me feeling that integrated education is in really good shape now. That is until I see a front page story in the newspaper that says that the North's education minister Peter Weir has failed to spend £47 million out of a £50 million fund earmarked for integrated education and that now that money might be lost! Could have bought a lot of books with that!
Next day it's on to Derry for events with school children at the Verbal Arts Centre. It is a super venue, with the brilliant hard-working staff!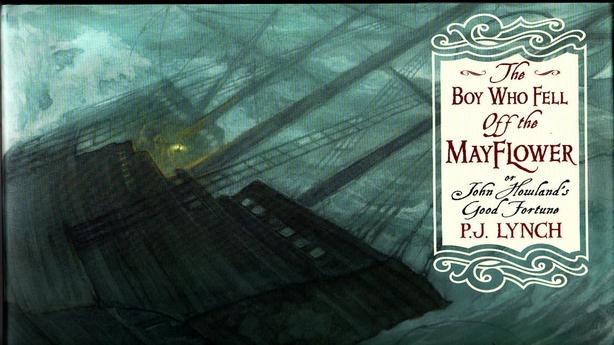 During some spare time, I walk around the city's impressive old walls. Derry is one of the finest examples of walled cities in Europe. If I was somewhere in Italy I would be imagining battles and adventures happening here, but these great big, beautiful walls make me think of Trump and his ilk, and I wonder what it is in human nature that makes some of us so keen to keep people divided. I am looking forward to reading Nicola Pierce's widely praised book Behind the Walls about the siege of Derry in 1688/89. Maybe I will find some answers there.
My next session with the children at the Verbal Arts is hectic. There are two different schools in the group, and we are all so busy drawing nobody is even thinking about walls or religion.
Ghosts and pirates are a lot more fun!