John Boyne started thinking about writing what would become The Heart's Invisible Furies about 18 months before the Marriage Equality referendum. Before he knew it, he was at it with what we can assume was vim and gusto. He loves the gig, incidentally, and there is no whining about staring at four walls, or out the window and trying to make a sentence.
 "It was on the cards that that was going to happen," he says of the Marriage Equality referendum, by which Ireland has become the first country in the world to bring in same-sex marriage by a popular vote on May 24, 2015. A total of 1,201,607 people (62.1%) voted Yes and 734,300 (37.9%) voted No, with a turn-out of just under two million
 "It set me thinking that in the early 90s, homosexuality was still a criminal offence, it wasn't decriminalised until 1993." (A 1988 ruling in had declared that Irish laws prohibiting male homosexual activities were in contravention of the European Convention on Human Rights.) "It seemed so strange to me that Ireland with its history of Catholicism and church control could in a relatively short space of time go from that to a place to where the chances were the referendum was going to pass. "
A History of Loneliness had just been published, which novel, incidentally made the number one spot on the New York Times best-seller list. It was Boyne's first Irish-based work of fiction, and it dealt with the Irish Catholic church and the story of one priest's experiences in the context of the sex abuse scandals. "I was opened up to the idea of writing about Ireland more, and writing about my own experiences in my own life," he recalls.
The novels which have appeared from Boyne in his 17-year career have been historical, not topical and it's a big deal to Boyne that he has written a novel that deals with contemporary issues. Cyril Avery, the protagonist in The Heart's Invisible Furies, was born in 1945, and would be a significantly more senior citizen than Boyne, who is in fact 45.
Yet the novelist readily admits that there are strong autobiographical traces in the story. Cyril is born out of wedlock to a teenage girl and subsequently adopted by a prosperous, if unconventional Dublin couple. He becomes friends with the more sexually confident Julian Woodbead and works in a comically-evoked government department. The story spans 70 years and concludes the week after last year's referendum. "It's not just about gay people, it's about Irish society and culture and how Irish people took their own lives back from a dominant institution," he says.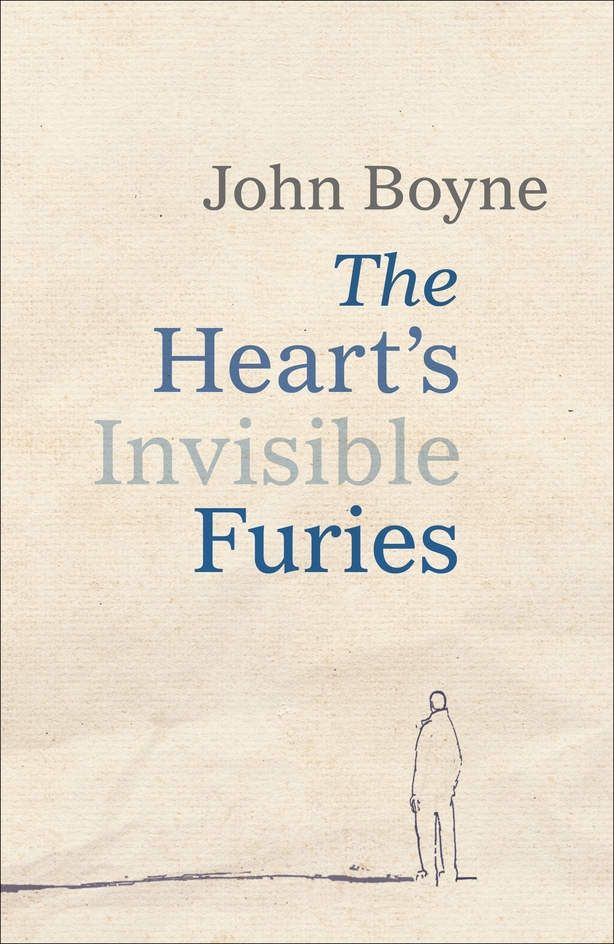 In the course of his rumbustious story, Cyril has some picaresque adventures in Amsterdam and New York as he tries to make sense of his identity, sexual and otherwise. " He returns a very different person," the author muses, "you need to get out like that."
The writer himself returned from abroad earlier this year, after his annual month's holiday in Sydney, Australia. The trip, on this occasion, had been a chance to get away following a difficult break-up. He is philosophical about necessary catharsis. "I'd rather come out of something like that and be effected by it than not, I don't want to be a cold machine. If the relationship meant anything then you should be affected by it, you should struggle to get over it in time. You have to allow yourself that mourning period."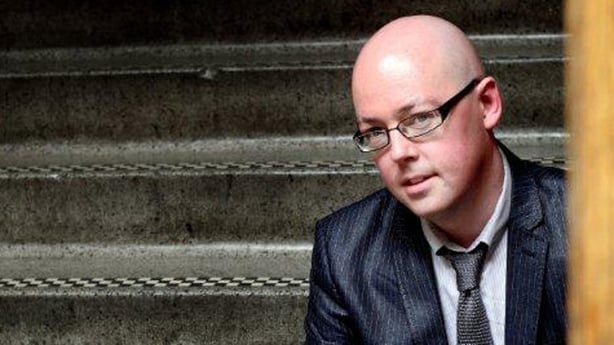 To be in Sydney, reeling from the devastation that the end of relationship means - how do you take your mind off heartbreak? "Sunshine," he replies breezily, " Sunshine and swimming." He has lots of friends in Sydney, he went to Brisbane and travelled around in a camper van.
The Heart's Invisible Furies has already moved reviewers and readers will find themselves passionately engaged by the story. This is exactly what Boyne wants, to provoke emotion, he is an emotional writer. So who or what constituency of reader does he want to read this, his sixteenth novel? "You don't really think about 'who.' I think with each novel you're hoping that it will tap into some kind of public awareness and consciousness. It's so hard to get attention for any book and sometimes something will happen like The Boy in the Striped Pyjamas (his best-selling Holocaust novel for Young Adults) which enters that consciousness, and sometimes it won't. Sometimes it's pure luck, you do the right interview, or the book lands on the right editor's desk, or the book chains get behind it. You just never really know what's going to happen."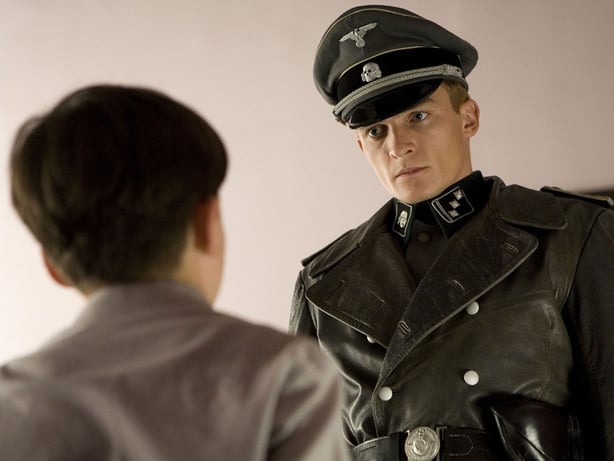 Buoyed by a well-received film adaptation, The Boy in the Striped Pyjamas has also sold nine million copies to date, and will presumably continue to sell. He estimates that each copy has netted him a euro, give or take. Brought up in Sandyford in Dublin, he now has a nice house in Rathfarnham and he drives a BMW, bought new. "I'm not particularly materialistic," he says.
The novel has been translated into 51 languages, including Sinhala, an Indic language spoken by the Sinhalese, descended from Sanskrit which has about 13 million speakers. The book can be read in Korean - but not in Urdu as yet. In Spain alone, it has been translated into four languages, Spanish, Catalan, Basque and Gallego (Galician.) Inevitably the boost to his literary career has propelled him to every continent, including,for instance, a book festival in Sri Lanka. His other novels tend to be translated into somewhere between 25 and 30 languages.
The Boy in the Striped Pyjamas gave him what he wanted, the life of a full-time writer who can, within reason, write what he wants. (He does teach creative writing from time to time.) The subsequent movie rights to The Boy with The Striped Pyjamas were not in themselves hugely significant in monetary terms. However, the movie tie-in edition gave The Boy in the Striped Pyjamas new shelf life.
While he likes the company of writers, and is friends with the likes of Paul Murray, Paul Howard and Claire Kilroy, he resists being part of any club or movement of writers, who might be on message and share or voice the same opinions. "I think we live in a world, or a country, or an arts world at the moment, where we do encourage mediocrity by praising everything, over-praising everything," he says. "I think we have to be careful of praising things just because the author grew up within 200 kilometres of you. That doesn't make it a good book. I think readers have cottoned on to that, it's just fake praise, it's saying good things about your mates."
Yet he is delighted that English publishers are interested in finding talent here and he thinks books are in a healthy state in this country, with thriving book clubs etc "You go to a festival and audiences are huge," he observes. "So many people come and they buy books and they are engaged with writers."The truth is he could have walked away from writing and lived on the proceeds for the rest of his life following the success of The Boy in the Striped Pyjamas. "I could, but what would I do with the rest of my life?" he queries, as he cheerfully raises the pen to sign my copy.
The Heart's Invisible Furies is published by Doubleday