For almost six years now, the vast majority of the exhibition space in the sprawling complex that is the National Gallery of Ireland (NGI) has been closed for refurbishment. 
In a public talk given at the start of January, NGI Director Sean Rainbird noted, with a certain degree of understatement, that "the Gallery's visibility over the past few years has been quite unconventional."
"It is odd," he added, "nearly five years into my time in Dublin, that I have never led the Gallery with all wings available."
The Gallery has four interconnected wings: the 19th century Dargan and Milltown wings, the 1968 Beit Wing and the Millennium Wing, which added a second entrance on Clare Street in 2002. Despite the prolonged closure of the gallery's two oldest wings, which reduced exhibition space by up to 85%, visitors have kept on coming. "On the one hand, we have been restricted to anywhere between a maximum of thirteen and a minimum of five rooms in which to show works from the collection," said Rainbird. And yet, "This past year we have welcomed over ¾ million visitors, nearly our best attendance ever."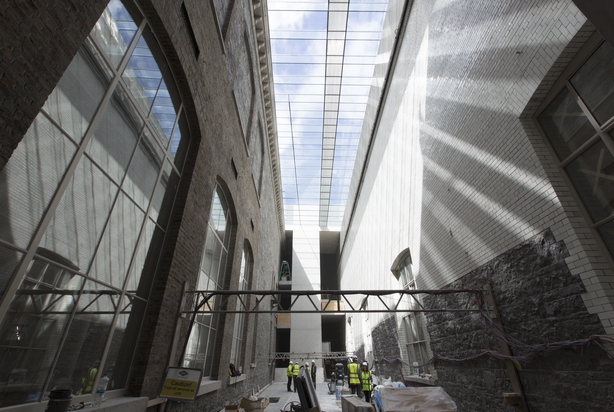 Rainbird's own clear frustration with "handover dates which appeared, only to recede beyond the horizon" have come to an end now the gallery has announced that it will reopen fully on Thursday, June 15th.
Much of what has been done is behind the scenes, underground, or invisible work, including a new 'energy centre', which will control the climate in the space and now sits nine meters below the forecourt at the original Merrion Square entrance. New technology has been hidden in pre-existing spaces, including cavities previously occupied by cast iron heating pipes.
But the job is not finished. In June, 50% of architects Heneghan Peng's Master Development Plan will have been completed. What is promised is this: increased daylight, consistent air quality and temperature, and a more intuitive route for navigation throughout the galleries (what Rainbird calls the "humanising" of the spaces). Heneghan Peng have also reopened some long-closed original windows and added something new: a courtyard between the Dargan and Milltown Wings.
Research, documentation, digitisation and conservation has also been going on behind the scenes and a new Essential Guide to the collection will be published to coincide with the opening. Between now and June, the permanent collection will be re-hung. The plan is to place Irish art on the lower floors and European art upstairs and that the path through the collection will be "broadly chronological" as opposed to geographical.
Until then, these are the shows and works visitors to the NGI will be able to see, now and in the coming months: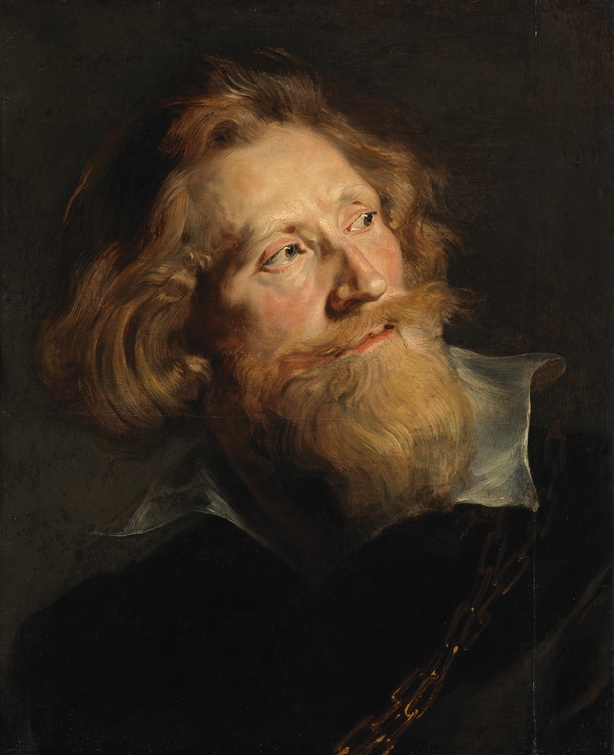 Rubens and Teniers: Two paintings formerly in the collection of the Alfred Beit Foundation at Russborough and recently presented to the National Gallery of Ireland have now gone on public view. They are A Village Kermesse near Antwerp by David Teniers II (1610-1690), and Head of a Bearded Man by Peter Paul Rubens (1577-1640).
Hennessy Portrait Prize 2017: The compact Hennessy Portrait Prize show of 14 shortlisted works continues to run until 26 March.
Beyond Caravaggio: This show features the 1602 NGI jewel, The Taking of Christ as well as The Supper at Emmaus (1601) and Boy Bitten by a Lizard (1594-95) from the National Gallery collection in London, and Boy Peeling Fruit (c1592) from The Royal Collection. This touring exhibition also includes around forty other works by artists influenced by Caravaggio, and opens, with timed-ticket admission charges, on 11 February.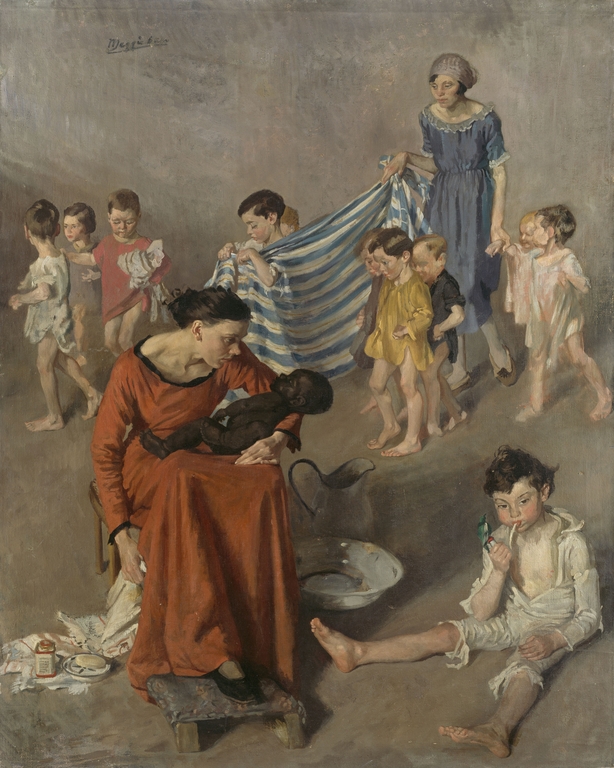 The Art of Margaret Clarke (10 May – 20 Aug 2017): Margaret Clarke RHA (1884-1964) was one of the most significant members of the Irish art world during her lifetime. This long overdue show of paintings, drawings, sketchbooks, photographs and archive material will re-examine her style and skill as a portraitist as well as her work in other genres and her role in managing the stained glass studios of her husband Harry Clarke after his death in 1931.  The show will travel to the FE McWilliam Galley and Studio in Banbridge, Co Down in September.
Also keep an eye open for:
-Vera Klute's commissioned portrait as a consequence of her Hennessy Portrait Prize 2016 win - to be unveiled in the coming months.
-A new show of work by Irish artist William Orpen (1878-1931), with a focus on his time as an official war artist during World War I.
-Prints and drawings by German artist Kaethe Kollwitz (1867-1945)
And from June…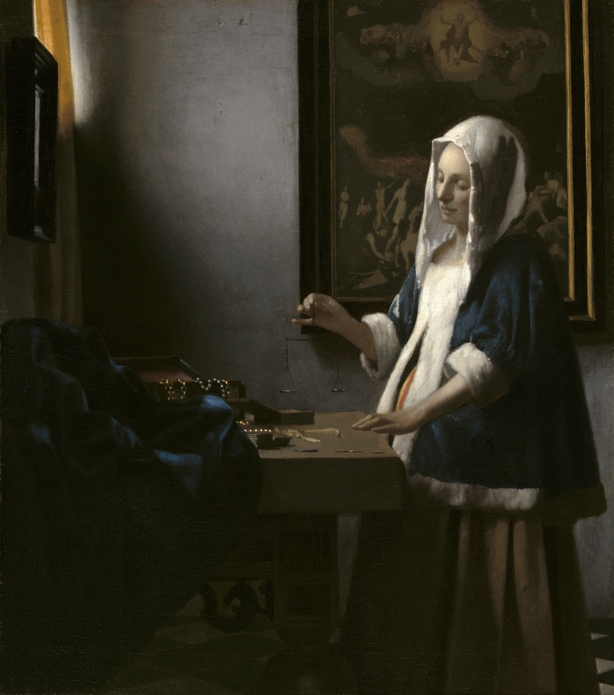 Vermeer and the Masters of Genre Painting: Inspiration and Rivalry (17 June – 17 Sept): Including ten works by Johannes Vermeer (1632-1675), representing almost a third of Vermeer's surviving oeuvre, this exhibition conceived by the NGI will bring together the third highest number of works by the artist ever assembled for a show. The NGI's Lady Writing a Letter with Her Maid (c.1670) will be shown alongside Woman with a Balance (c.1663–4, via National Gallery of Art, Washington); Woman with a Pearl Necklace, (1663-4, via Staatliche Museen zu Berlin); The Astronomer, (1668, via Musée du Louvre, Paris) and The Geographer (1669, via Städel Museum, Frankfurt-am-Main). Paintings by contemporaries of Vermeer will also be on show, and the show will carry an admission charge.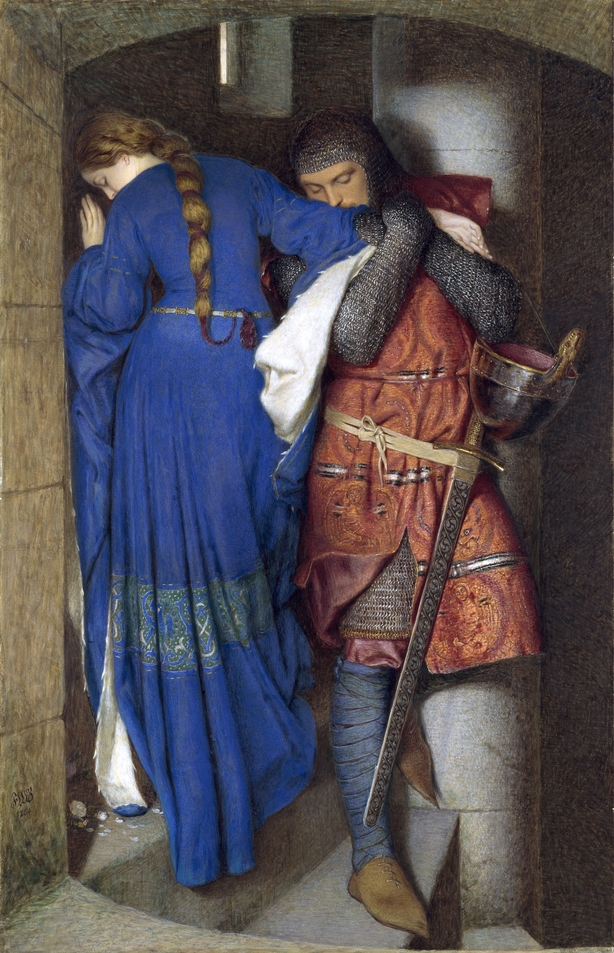 Frederic William Burton 1816-1900 (25 Oct – 14 Jan 2018): The man behind the image voted Ireland's Favourite Painting in 2012 - Hellelil and Hildebrand, the Meeting on the Turret Stairs (1864) - Irish-born Burton was based in London where his work was influenced by the Pre-Raphaelites. This show will take a fresh look at his work, including early portrait miniatures, subjects inspired by the West of Ireland, his time in Germany and tenure as director of the National Gallery, London.