On the front cover of William Onyeabor's last album Anything You Sow (1985) you see a sharp, pinstripe-suit wearing businessman surrounded by pianos, microphones and sound recording equipment.
It will be a scene familiar to any 21st century musician. But this Nigerian music pioneer, fittingly decked out in a cowboy hat, had the future figured and he seems to know it with that beaming smile.
Back in the eighties, William Onyeabor figured out what the future sounded like. It was full of bleeps, synths and lo-fi funky grooves looped in with catchy pop melodies and overdubbed with simple lyrics that often stretched over dozens of fun musical minutes.
This discovery would earn him a cult following which boomed in recent years thanks to David Byrne's Luka Bop record label re-releasing his entire back catalogue.
"William Onyeabor passed away at his home in Nigeria day before yesterday," read a statement on David Byrne's website, "His surprising (no other African musician was using synthesizers then) recordings, his conscious lyrics and messages and his entrepreneurial ambitions (up until selling them late last year, he had his own vinyl mastering and pressing machines!) were all way ahead of their time. He continues to inspire musicians and fans around the world."
In 2013, the former Talking Heads frontman and musical polymath joined a supergroup called The Atomic Bomb! Band, put together in order to tour a compilation record of Onyeabor's music - it had been released earlier that year by the Luka Bop label.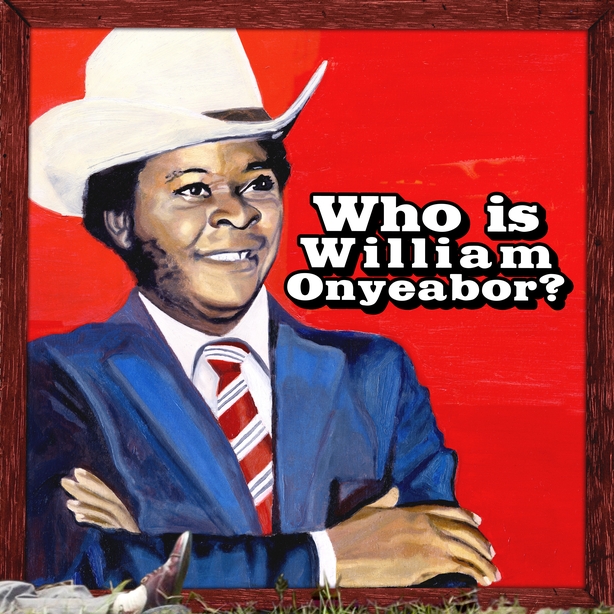 It took the label five years to get permission from Onyeabor to re-release his music. The compilation was called Who is William Onyeabor? and it quickly became a hit though we still knew little about the artist behind it.
David Byrne was joined at various times by Alexis Taylor of Hot Chip, Pat Mahoney of LCD Soundsystem and Damon Albarn of Blur in a band that was anchored by Sinkane and the singing of the Lijadu Sisters. A number of shows were organised in the US and Europe, as well as a feted appearance on The Tonight Show with Jimmy Fallon.
The tour became a celebration of the infectious music the Nigerian had made in his Enugu studio during the '70s and '80s; he never played his music live himself.
In a fertile period from 1977 to 1985 Onyeabor self-released nine albums that cemented his place in African music. As a result, he is considered the father of electro Afro-funk.
Having been so prolific, he gave up music completely in the mid-80s becoming a born-again Christian and returning to his life as a businessman running his semolina flourmill outside his hometown of Enugu.
When his music experienced a renaissance he felt no need to get involved – he remained aloof, a self-made man who had left a lasting musical legacy.
His mysterious life was the subject of a 2014 Noisey documentary which looked to track the artist down unsuccessfully.
All that is left to do is to drop the needle on his records and play them:
You still sound so good to me, Fantastic Man!!