The programme for the Audi Dublin International Film Festival has just arrived, and film buffs across the nation are already salivating at the prospect of a ten-day viewing orgy of choice cinematic delights.
ADIFF Director Grainne Humphreys and her team have assembled another programme that offers the finest in contemporary world cinema alongside the finest in homegrown contenders - indeed, the local contingent makes a particularly strong showing this year, confirming that this is indeed a new golden age for Irish cinema. Add to that a rake of screen classics and cool offsite events, not to mention a guest list that ranges from screen idols (Cillian Murphy) to icons (Vanessa Redgrave).
Below, we've singled out some of the titles we're most excited about - get stuck into the ADIFF programme yourself, and here's a tip - book early to avoid disappointment.
---
THE SECRET SCRIPTURE
Jim Sheridan's eagerly anticipated adaptation of Sebastian Barry's novel received a somewhat mixed response at its World Premiere in Toronto last year - now Dublin audiences finally get a chance to make their minds up for themselves. A new film from Sheridan is always an event, and with a cast that includes Rooney Mara, Eric Bana and Vanessa Redgrave (who'll be in town to receive ADIFF's Volta award for lifetime achievement) alongside the likes of Aidan Turner, Jack Reynor, Tom Vaughan-Lawlor, John Connors and Nika McGuigan, we're excited for his return to Irish territory after a trio of American movies.
BEST: ALL BY MYSELF
The producers of Bobby Sands: 66 Days return with a documentary portrait of football's first rock and roll star – the charismatic Belfast boy who Pelé called "the greatest player in the world", then proceeded to become a vivid cautionary tale for every flawed genius who followed in his wake. Director Daniel Gordon (Hillsborough) offers a no-holds-barred look at Best's life and times, with choice archive footage and testimony from those who knew him at his best - and worst.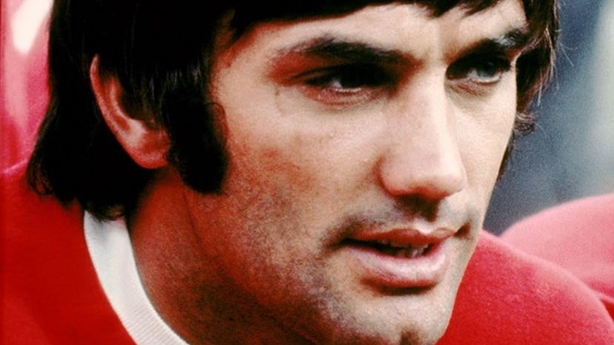 MINDHORN
No self-respecting ADIFF programme would be complete without at least one future cult classic, and this contender fits the bill perfectly, coming from writers and co-stars Julian Barratt and Simon Farnaby, long-time collaborators on BBC surrealist gem The Mighty Boosh. The magnificent Barrett plays a washed-up actor trying to relive his glory days as a '80s TV detective; think Galaxy Quest meets Bergerac. And yes, it's set on the Isle Of Man. Extra points for the cameo from Executive Producer Steve Coogan.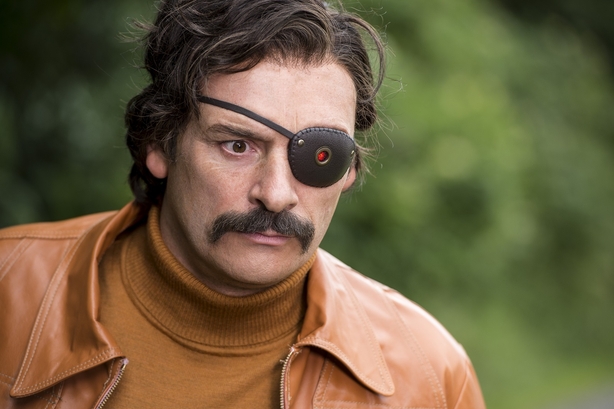 TO LIVE AND DIE IN LA
Every year, the ADIFF restores a neglected movie classic to its rightful place - back on the big screen. This year, they've got a treat for you - a newly restored version of an underappreciated '80s crime classic from director William Friedkin, who brought us The French Connection and The Exorcist. Starring William Petersen (later to become a TV star on CSI) and Willem Dafoe, it's a sun-bleached West Coast noir par excellence, complete with an epic car chase that gives French Connection a run for its money.
PERSONAL SHOPPER
Whatever happened to Twilight star Kristen Stewart? The former Bella Swan is carving out a comfy niche for herself as an arthouse movie star of note; her second collaboration with French filmmaker Olivier Assayas (their first one, Clouds Of Sils Maria, won her a César Award, AKA a French Oscar) is a slow-burning psychological thriller with serious supernatural overtones.
UNLESS
Over the past twenty-five years, filmmaker Alan Gilsenan has steadily built one of the most eclectic and impressive bodies of work in Irish film, deftly switching between documentary and fiction with winning results. His latest feature, lensed in Toronto, is an adaptation of a novel by the late Canadian author Carol Shields; it's an emotional family drama starring the brilliant Catherine Keener as a well-heeled mother of three attempting to reconnect with her homeless daughter.
IN LOCO PARENTIS
There are several noteworthy new Irish non-fiction works in this year's ADIFF programme. Directed by acclaimed documentarians David Rane and Neasa Ní Chianáin, In Loco Parentis explores the world of of Headfort House, Co. Meath, founded in 1949 and the only remaining boarding school for primary-age children in Ireland. Their candid documentary focuses on two of the longest-serving staff members at Headfort House, John and Amanda Leyden, who met as teachers in the 1970s and still live on the grounds.
A QUIET PASSION
To those in the know, Terence Davies just might be one of the world's greatest living filmmakers, being an absolute master of the subdued, slow-burning cinema that drives discerning cineastes into raptures - masterworks like The Long Day Closes and The Deep Blue Sea. His new film, which comes relatively hot on the heels of 2015's Sunset Song (in the past, there have been decade-long gaps between new Davies films), is a biopic of poet Emily Dickinson, starring Sex In The City's Cynthia Nixon. Fact: The title sums up pretty much every Terence Davis movie, ever. He'll be in Dublin for the screening, chatting to Roddy Doyle at a public interview.
FREE FIRE
The new film from Ben Wheatley (Kill List, A Field In England, High Rise) stars Cillian Murphy, Jack Reynor and Wheatley regular Michael Smiley as Irish mobsters in '70s Boston, with newly minted Oscar winner Brie Larson providing extra firepower - literally. The advance buzz is nigh-upon deafening, and Murphy, Reynor and Wheatley will be in the house on the night, pretty much guaranteeing a sold-out house - elsewhere, the filmmaker is also hosting a directing masterclass, another must. Showbiz bible Variety called it 'a virtuoso feat of indiscriminate gunplay', which sounds like a pretty good night out to us.
NB: The following trailer is NSFW:
HANDSOME DEVIL
ADIFF's Closing Gala celebrates another local son, writer-director John Butler, unveiling the eagerly anticipated follow-up to his debut, The Stag. It's a coming-of-age tale about the unlikely friendship that develops between two very different teenage boys at a Dublin bording school, with a cast includes newcomer Fionn O'Shea - who you'll be hearing a lot more from - alongside returning Stag stars Andrew Scott, Amy Huberman and Hugh O'Conor. We're already hearing that its the film that truly establishes Butler as a major voice in Irish cinema.