The Works Presents returns later this month with a new eight-part series in which John Kelly meets key figures from the worlds of film, literature, music, theatre and the visual arts.
For the new series, which kicks off on RTÉ One on January 31st, the guests will include include Adam Clayton of U2; multi-media artist and storyteller Laurie Anderson; Oscar nominated cinematographer Seamus McGarvey; actor & director Fiona Shaw; Vogue Magazine creative director Grace Coddington and Ireland's representative for the prestigious Venice Biennale in 2017, artist Jesse Jones.
PROGRAMME ONE: ADAM CLAYTON
In the first episode of the series, John meets Adam Clayton. Renowned for his role as bassist in one of the biggest bands in the history of music, Adam has been a prominent feature on the rock scene since the formation of U2 in Dublin in 1976. Adam shares the impact that touring cities worldwide throughout the 1980s has had on his appreciation of the arts, and reflects on how visiting galleries, appreciating different styles of architecture and being exposed to other cultures brought him to understand the bigger conversation that art is having with itself.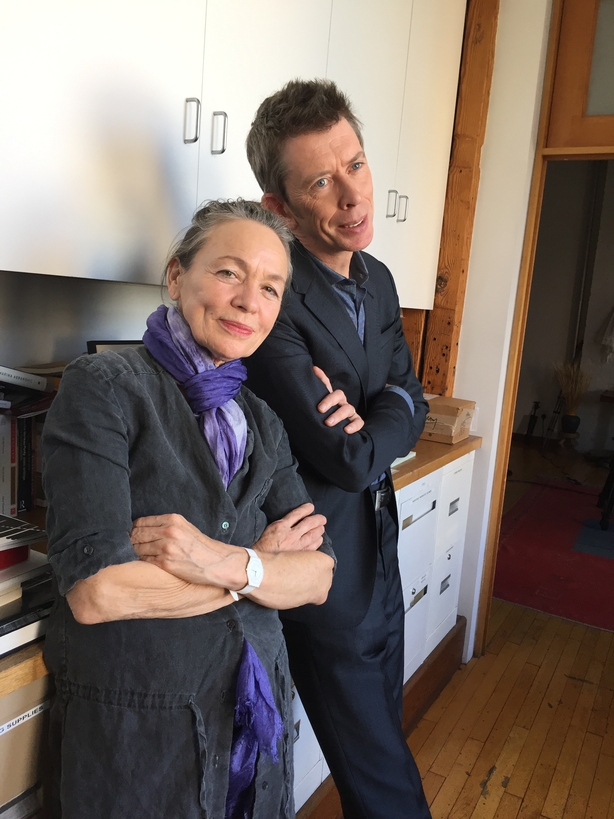 PROGRAMME TWO: LAURIE ANDERSON
Laurie Anderson does not like to be pigeon-holed, but of all the descriptions of her varied multimedia musical and artistic skills her choice would be that of 'storyteller'. Laurie has always been driven to explore how we narrate our own stories; through this exploration she has devised unique interpretations of political situations, people's plight and reflections on her own personal belief systems. Her iconic work Here Come the Planes held huge resonance for many post-9/11. In her conversation with John she is frank, totally unpretentious, self depreciating and full of humour.
Our cameraman Matt under no pressure shooting @RTETheWorks Presents interview with cinematographer Seamus McGarvey pic.twitter.com/tpT6yqREmt

— John Kelly tweets (@johnkellytweets) November 7, 2016
PROGRAMME THREE: SEAMUS MCGARVEY
Academy Award nominated cinematographer Seamus McGarvey and John go back a long way. While life has changed dramatically since the early days of their friendship, their conversation gives great insight into international film making. Having worked with many of Hollywood's great stars and directors, Seamus understands all too well not only the thrill, but the dramas and politics of working with such talent. Sharing his fascinating world behind the lens with John, Seamus is passionate about his work and admits that he still suffers from serious nerves before each shoot.
PROGRAMME FOUR: FIONA SHAW
The interview focuses on Fiona Shaw's famed work in the theatre. While she is known on screen for her roles in Harry Potter and True Blood, it is the world of theatre to which Fiona has dedicated most of her life. 
Fiona discusses with John her childhood in Cork and making the big move to London to study at RADA in her early twenties. After graduating from there, she was lucky enough to immediately become a working actor - first with the National Theatre, and later with the Royal Shakespeare Company. Luckily, there were no years waiting tables and hoping for a big break for Fiona. 
However she reveals that tragedy entered her life in her mid twenties with the death of her younger brother, Peter, in a car crash. This moment had a profound impact on Fiona's family as well as her acting career. Until then, she had mostly been known as a comedy actor but after Peter's death she delved into more serious roles and innovated greatly in the theatre, becoming one of the leading talents of her generation. John discusses her most famous parts and what they taught her about life and the craft of acting.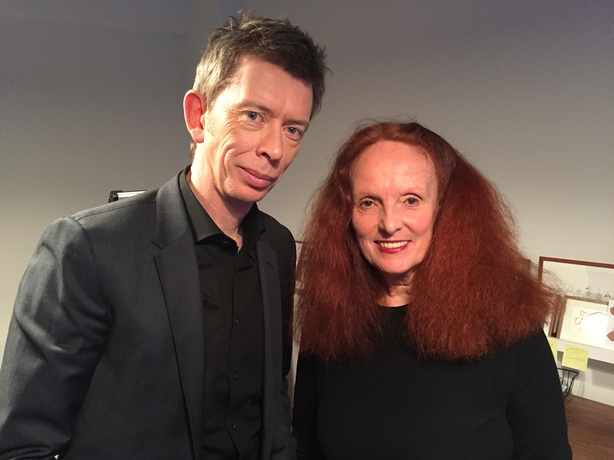 PROGRAMME FIVE: GRACE CODDINGTON
One of the most passionate and loyal contributors to Vogue and its world renowned reputation is Grace Coddington. Known within the world of fashion and photography for decades, Coddington came into the public consciousness via the award-winning documentary The September Issue, which showed the trials and tribulations of a Creative Director in the ever-changing and highly competitive world of haute couture. A true survivor, Grace herself – a former top model - has adapted and evolved her place and role through her outstanding creativity and understanding of the art of fashion.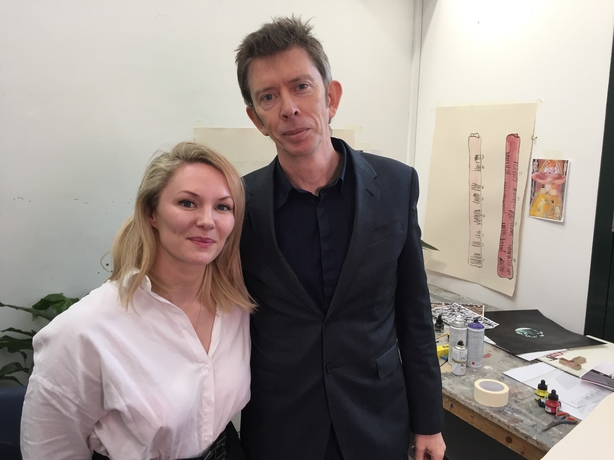 PROGRAMME SIX: JESSE JONES
Jesse Jones described the Venice Biennale as "the world biggest shop window for art and artists". This year, Jesse will represent Ireland there. In her conversation with John, she describes what is involved in preparing for this major international event. Jones had always pushed the definitions of art; and challenges the notion that hers is conceptual art. Growing up in Tallaght, both of her parents influenced and nurtured her artistic potential in their highly creative household; and working in collaboration with communities and other artists is a vital element of her work practice.
The Works Presents, RTÉ One, from January 31st - watch previous episodes of the series here.