RTÉ Player has launched a new on-demand Culture collection, featuring an eclectic mix of documentaries and performances from the worlds of Music, Arts, Film & TV and Literature.  Each week, the RTÉ Player team suggest a 'must-watch' from the Culture collection.  
This week, the focus is on The Gloaming: Moment to Moment, Phillip King's celebrated documentary film about a group of five outstanding musicians collectively known as The Gloaming.
Described by Peter Gabriel as having created a new genre, The Gloaming is comprised of fiddle player Martin Hayes, guitarist Dennis Cahill, singer Iarla Ó Lionáird, fiddle player Caoimhín Ó Raghallaigh and New York pianist Thomas Bartlett.  Each musician having highly successful individual careers as performers, composers, arrangers and producers have collectively, as The Gloaming created something new born out of something very, very old with the interpretation and performance of Irish traditional music at the heart of their creative expression as musicians.
We need your consent to load this YouTube contentWe use YouTube to manage extra content that can set cookies on your device and collect data about your activity. Please review their details and accept them to load the content.Manage Preferences
"Vocals, two fiddles, a guitar and a piano – it doesn't sound like a traditional band really," says fiddler Martin Hayes. "It doesn't sound like it should sound."  It was Hayes who brought this band of like-minded musicians together because first and foremost he knew that they had a shared musical agenda and a common "musical empathy."
From singer Iarla O Lionaird, born in the west Cork Gaeltacht, an area steeped in traditional culture, to New York based pianist, Thomas Bartlett and Chicago-born virtuosos Dennis Cahill, all the members of The Gloaming both as individuals and as a group reflect the myriad ways in which Irish traditional music expresses itself in the 21st century.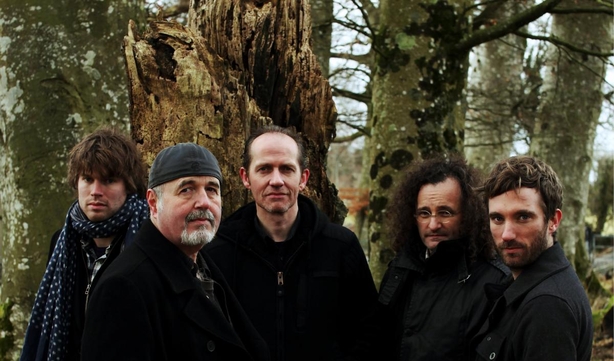 Martin, Caoimhín and Dennis have been recognized for balancing traditional rigor with an energy that seems entirely new. Thomas has been identified with the independent rock scene for his work with artists as diverse as The National, Glen Hansard, and Antony and the Johnsons. Iarla has made many ground breaking recordings with the Afro Celt Sound System, his distinctive voice venturing far beyond the boundaries of any one genre.
"I remember the first time I heard Martin play," says Thomas Bartlett, "and there was something that happened to my body that I hadn't experienced before, where I felt like my heart would expand and contract with the way he was playing." It's a good summation of how many listeners respond to the master fiddler from County Clare.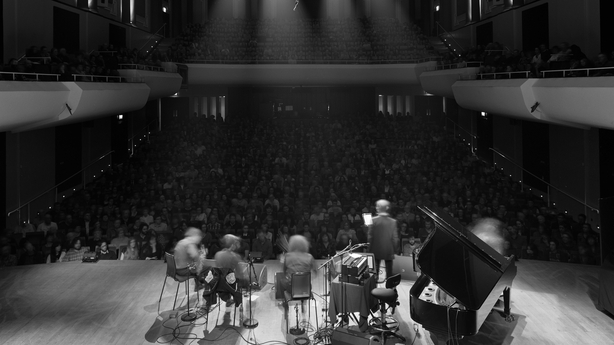 With Hayes in the string section, Caoimhín Ó Raghallaigh's Hardanger fiddle is the music's expressive underworld, probing the depths with drones and abstract textures, setting the reels and airs in a musical chiaroscuro. "Caoimhín was part of a new generation of musicians, young and thoughtful," says Hayes. "It's not so easy in a traditional music form to find your voice; it's a tricky thing, and he did, he found a unique voice and a very unique way of playing."
We need your consent to load this YouTube contentWe use YouTube to manage extra content that can set cookies on your device and collect data about your activity. Please review their details and accept them to load the content.Manage Preferences
US guitarist Dennis Cahill's is minimal, percussive, punctuating playing that lifts and amplifies. "It's the mark of a great piece of music," he says, "when it's bendable, and it doesn't lose its integrity, and I think the tunes are spectacular like that, they can be played in a lot of ways."
Thomas Bartlett's piano is perhaps at the furthest remove from the folk tradition that Iarla, Martin and Caoimhín share. "Maybe why this band is working well," he says, "is that I don't recognize the lines that the rest of this band sees. They're very happy to go outside of those boundaries, but the fact that I don't even know the tradition helps make them disappear."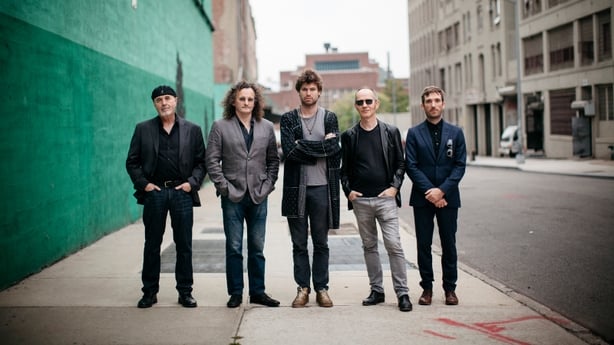 In September last year the five musicians were filmed at Grouse Lodge Studios in Ireland's County Westmeath. Essentially their working together is a deeply collaborative process through which they have discovered a shared musical aesthetic that transcends genre. Later in the year, as The Gloaming – they were then filmed in concert at the Triskel in Cork and the film reveals the profound connection between them as players and as players with their audience.
The past, family and musical background are powerful and evocative reference points for all five and particularly for the three Irish born "pure drop " traditional artists Hayes, Ó Lionaird and Ó Raghaillaigh. Their roots lie deep in the centuries-old orally transmitted community based musical culture which is the bedrock of The Gloaming's music but all have ventured far beyond the conventional expectations of their musical education and background. These old communities have all but disappeared. "The ecology we grew up in" as Iarla says "no longer exists. But something else will be there", The Gloaming very possibly is it.
Watch The Gloaming: Moment to Moment now on RTÉ Player.