JP Swaine is the co-founder and director of the First Fortnight mental health charity, which runs an annual arts festival and an art psychotherapy service. First Fortnight 2017 begins on January 1 and runs until January 20th. See FirstFortnight.ie for details.
The visibility of the ongoing homeless crisis to the scenes at Apollo House and the thousands of people queuing up for food parcels, mean that it has perhaps hit home this year, more than most, that the festive period can be a hard, bleak, lonely time for many people. Truth is that, for many, Christmas – and the period immediately following – can be a time when we find ourselves more vulnerable; more alone and more unwell in our mental health. It can be a time of crisis for some; a time when we most need to be able to talk to others and find solace in the shared experience of conversation
It was partly out of this that First Fortnight was borne. First Fortnight is Ireland's mental health arts festival and aims to challenge the stigma associated with talking about mental health. The festival happens every year in the first two weeks of January, and has played its part in moving the conversation around mental health forward in the mainstream and reducing the stigma associated with it.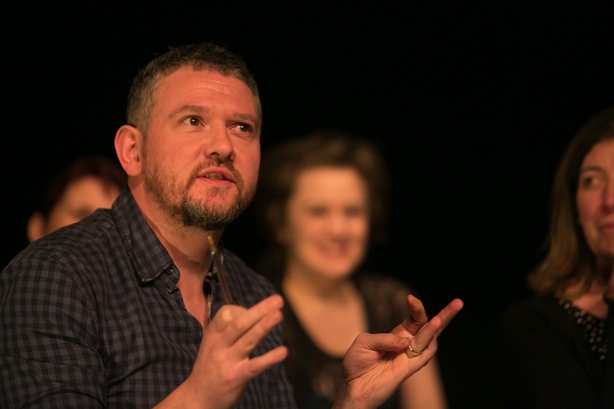 The format is simple: We put on film, music, theatre and other events that have a mental health context in the hope that this might kick start a conversation among audience members about what they have seen. They may end up having a conversation about mental health that they wouldn't have otherwise had, and that this will make it easier in the months ahead to raise that issue again if they find themselves in crisis.
Our attitude to mental health will continue to get tested throughout our lifetime.
The simplicity of the format and the ritual occurring at an emotionally testing time in the calendar has created a valuable space in the cultural landscape for the arts to be mental health focused all day, every day. For the many thousands of festival attendees the mental health conversation and its many and varied facets have been played out before them in all their complex forms. Because, while there is a very important normalisation of the mental health experience that has impressively progressed in recent years there comes with that a responsibility to ensure that the story does not become reductionistic.
This year we will screen the film Infinitely Polar Bear. Watching it for the first time I found myself becoming infuriated by Mark Rufalo's rather brilliant portrayal of a dad with bipolar. I wanted to shake the character at times while I witnessed his poor choices, bad judgements and erratic behaviour. When considering the effect of his condition on his children my feelings moved to anger on more than one occasion.
Mental health problems aren't easy to deal with, little or insignificant. Of course they are normal and legitimate but they are not without considerable challenges and while increased awareness of conditions and their effects is valuable, and a higher frequency of mental health stories being told in the media is to be welcomed, neither necessarily mean that those experiencing a mental health problem are more supported or better understood.
Knowing what the right thing is and doing the right thing all the time are light years apart in most of our lives. When we stop and interrogate our carefully sculpted imagined self that we share and like our inconsistencies can be viewed-no filter. When it comes to our mental health and how or whether we talk about it, it's important to know that saying the right things or clicking the right buttons is not where our duty ends. Unlike knowing where we stand on cancer ­– that it's a bad thing – or understanding that heart disease is often avoidable, our attitude to mental health will continue to get tested throughout our lifetime.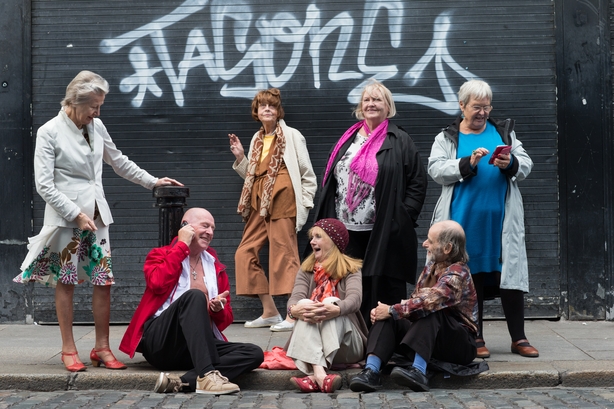 It is only when our attitude is tested that we really know how 'okay' we are with someone we care about 'not being okay'. Even when that someone is you.
it's important to know that saying the right things or clicking the right buttons is not where our duty ends.
Another film we will be screening in Dublin this January is the world premiere of the documentary, The Wonder Eye, featuring the life and work of the controversial psychiatrist Ivor Browne. We will also stage a new piece of dance theatre by Noelle Brown, entitled Creaking, which examines mental health and older people in our community. These are both mature and reflective considerations on the life long mental health experience. The talks and discussions featured throughout the festival program will offer plenty of opportunities to examine the vagaries of the mental health experience and that sacred space in the venn diagram between music and poetry that can be felt during one of First Fortnight's Therapy Sessions, will bring fuel to your fire and food for your thoughts.
When it comes to mental health in 2017, let's start like we want do better.