There was an immense sadness when I heard that Gene Wilder had passed away. It was born out of a small piece of the childhood of an '80s boy dying. I mean it, sincerely. Gene Wilder died, but Willy Wonka died in a way, because they were both inextricably linked. For a child of today, it's like Spongebob died. It's terrible.
That idea of the landscape of the Christmas morning; the tree, the presents, and the TV flickering in the background with Veruca and Charlie and Mike and friends, it's a big part of that. And there you have Gene Wilder playing the crown prince of madness, and I just loved it. I loved what he did. And I know I'm just dwelling on Wonka - and quite rightly people talk about The Producers and Young Frankenstein and Blazing Saddles - but that's who Wilder was to me.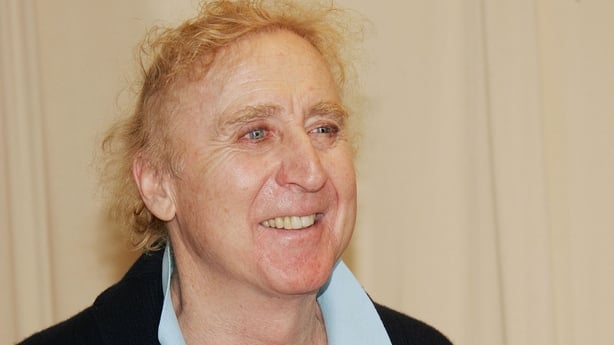 Ever since I was a boy, I always wanted to present the Toy Show. Presenting the Late Late Show was never a huge ambition, but the Toy Show was. And, when eventually I got to do it, it was all about Wilder. I very much looked at him as a role model - to be the ringmaster of a bonkers occasion. It's that twinkle in the eye, the glimmer of madness and kindness, a glimmer that only children can understand. They see a kindred spirit; they don't know if they're going to be rewarded, or chastised, but that it's going to be fun. Because he was quite mad, but he's on their side. And Wilder and Wonka were intertwined, because nobody else could have given that performance. He's utterly mesmerizing.
We need your consent to load this YouTube contentWe use YouTube to manage extra content that can set cookies on your device and collect data about your activity. Please review their details and accept them to load the content.Manage Preferences
And that's what I'm doing every year with the Toy Show. I get to be Willy Wonka. The kids come in and it's like I'm welcoming them to the factory. And you meet kids, and they're like 'It's the toy man…' There's that lovely association, the same one that I had with the Toy Show when I was a child. Then they turn twelve, and they call you something entirely different altogether. There's no question that Gene Wilder is a big part of the Toy Show story.
You only had to listen to the radio this morning to feel what Wilder meant to people. We're the children, now the adults talking to our children about Willy Wonka. It's already been a crazy year for deaths, with the passing of Prince, and Bowie - maybe it's a reflection of my own juvenile nature, but Wilder as Wonka would have been my Bowie.
Below: Actress Julie Cole (Veruca Salt) talks to Ryan about working with Gene Wilder: