Farewell (and good riddance) to 2016 - here are some of our Cultural hot tickets for the year ahead.
PEOPLE TO WATCH IN 2017: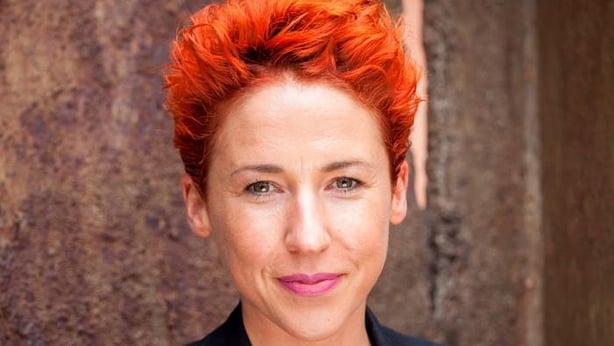 Selina Cartmell
A new era is beginning in Irish theatre with the appointment of Selina Cartmell as the fourth director (in 88 years!) of the Gate Theatre, succeeding Michael Colgan in April 2017. The award-winning director and founder of Siren Productions has previously been at the helm of three acclaimed productions at The Gate: Catastrophe, Festen and Sweeney Todd.
Seana Kerslake
Having had a bumper year, starring on the big screen in A Date For Mad Mary and on RTÉ2 sitcom Can't Cope Won't Cope, we can expect a lot more from the 24-year-old Tallaght native in the coming months. Next up: See her in From Eden at Bewley's Cafe Theatre, Dublin, from January 9-28th.
Stefanie Preissner
Creator of the aforementioned Can't Cope, Won't Cope, the 28-year-old who studied in the Gaiety School of acting, is working on a follow-up to her debut play Solpadeine Is My Boyfriend, as well as developing projects with Parallel Films in the UK.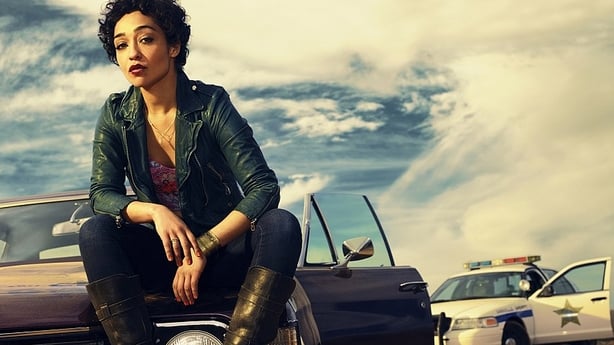 Ruth Negga
Although she's been a success in Ireland and the UK for many years, 2017 looks to be stratospheric for the 34-year-old. Her performance in Loving, the true story of an interracial couple in segregated America is garnering Oscar buzz, and she made the cover of US Vogue, shot by the legendary Mario Testino.
Sam Keeley
25-year-old Keeley made his acting debut six years ago, and has been working steadily ever since, most recently alongside Jamie Dornan and Cillian Murphy in Anthropoid. With three feature films set to come out in 2017, including a starring role alongside Ellen Page in Irish zombie movie The Third Wave, it's going to be a busy year for the Tullamore man.
ON SCREEN IN 2017:
Twin Peaks
Coffee, cherry pie, and creeping horror. David Lynch and Mark Foster are bringing back Twin Peaks on the US network Showtime in 2017, and with Kyle McLachlan and many other original cast members returning, it is one of the most anticipated revisits in recent memory.
Hidden Figures
This film is the true story of three African American women working in NASA who were instrumental in one of the biggest space missions in history, the launch of John Glenn into orbit. Katherine G. Johnson, Dorothy Vaughan and Mary Jackson. Octavia Spencer, Janelle Monae, Taraji P. Henson star in a tale of segregation, genius, and overcoming adversity.
Moonlight
Perhaps the most acclaimed film of the year in the US, Barry Jenkins' Moonlight hits Irish cinema screens in February 2017; it's a coming-of-age tale, set over three distinct periods of a young African-American man's life (played by three different actors) as he struggles with finding himself and the pain of falling in love. It's a personal and complex film, one that many critics are calling close to perfect.
La La Land
This romantic musical comedy-drama directed by Damien Chazelle (his follow-up to Whiplash) is gathering some serious awards momentum. Starring Emma Stone and Ryan Gosling, as an actress and a musician who meet and fall in love in Los Angeles, American critics are already calling Stone an early Oscar favourite for her all-singing, all dancing turn.
It's Not Yet Dark
Selected for Sundance, this Irish documentary chronicles the story of Simon Fitzmaurice, a gifted filmmaker living with motor neurone disease. We follow Simon, a father of five, as he directs his first film using only his eyes. His wife Ruth is also set to publish one of 2016's most eagerly anticipated non-fiction debuts, a memoir of life with Simon and their five children entitled I Found My Tribe.
Blade Runner 2049
More Ryan Gosling, who stars in a belated sequel to the cult 1982 sci-fi classic, alongside original star Harrison Ford (who's beginning to make a habit of this sort of thing, with another Indiana Jones movie in the pipeline, to boot) and the likes of Jared Leto and Robin Wright. Original Blade Runner director Ridley Scott is producing, Arrival director Denis Villeneuve is behind the camera, and the trailer looks suitably intriguing.
Handsome Devil
Writer/Director John Butler (The Stag) returns with a new film focusing on the hyper-masculine world of an Irish rugby school. Two boys, one a star athlete and the other a sensitive outcast are forced to share a room, but an unlikely friendship puts the school authorities on edge. It's the Closing Night presentation at this year's Audi Dublin Film Festival in February.
MUSIC TO LISTEN TO IN 2017:
Flecks
This Dublin five-piece have a dreamy synthpop feel, and coupled with their melancholy lyrics create something very special. They dropped their debut EP Girl this summer, and it's a thing of fragile, glassy beauty. Having opened for James Vincent McMorrow and The Young Folk, and with an album in the pipeline, 2017 is already gearing up to be a big year.
Girlfriend
Only formed in August of 2015, Girlfriend are Dublin punk four-piece Hana Lamari, Sophie Dunne, Lissa Rogers & Lahela Jones. They released their excellent debut EP 3AM Rituals this June and have been gathering momentum ever since. As well as playing a steady stream of packed Dublin gigs, the band finally went national with a show in the Roisín Dubh in Galway earlier in December. Keep an eye on them.
Lorde
The New Zealander's debut album Pure Heroine was released when she was just 17. Now a 20 year-old Grammy winner, Lorde has been hard at work on her second offering, due out next year. With no exact release date yet, sophisticated pop fans will have to grit their teeth and bide their time.
Chuck Berry
Iconic 90 year-old rock n'roller Berry will release his first album in 38 years, simply titled Chuck, in 2017. The LP, written and produced in his hometown of St Louis, Missouri, is dedicated to his wife of 58 years, Themetta.
Ailbhe Reddy
Reddy is a singer-songwriter with one of the most distinctive sounds around. She's been doing incredibly well of late, having played Other Voices and released a six-track EP, Hollowed Out Sea. Her music is full-bodied and has an orchestral touch, while still remaining intimate and warm. She's playing the Sugar Club in Dublin in February. You'll be hearing a lot more from her.
U2
Following up from 2014's Songs Of Innocence, companion album Songs of Experience will be released next year and a tour from Bono et al will follow. According to the band, expect it to sound a bit like 1993's Zooropa.
BOOKS TO READ IN 2017: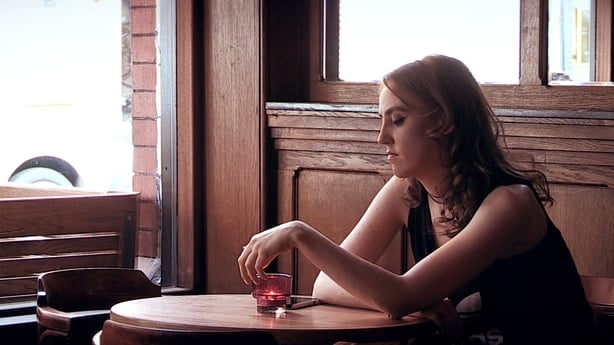 The International Dublin Literary Awards 2017
Seven Irish authors have been long-listed for the world's most prestigious and valuable literary prize for works published in English. Irish nominees include John Banville, Kevin Barry, Sara Baume, Anne Enright, Edna O'Brien, Nuala O'Connor and Louise O'Neill (above, and also set to release her third novel in 2017). Those who make the shortlist in April are in with a chance of winning €100,000.
David Sedaris - Theft By Finding
The incomparable humorist and author of Me Talk Pretty One Day Sedaris returns in June with this selection of his diary entries from 1977 to 2016. Fingers crossed he'll return to Ireland for a few live dates.
Mohsin Hamid - Exit West
Author of The Reluctant Fundamentalist, Hamid's latest book will be published in March 2017. It tells the hot-button tale of a couple, Nadia and Saeed, who are forced to flee their country as refugees.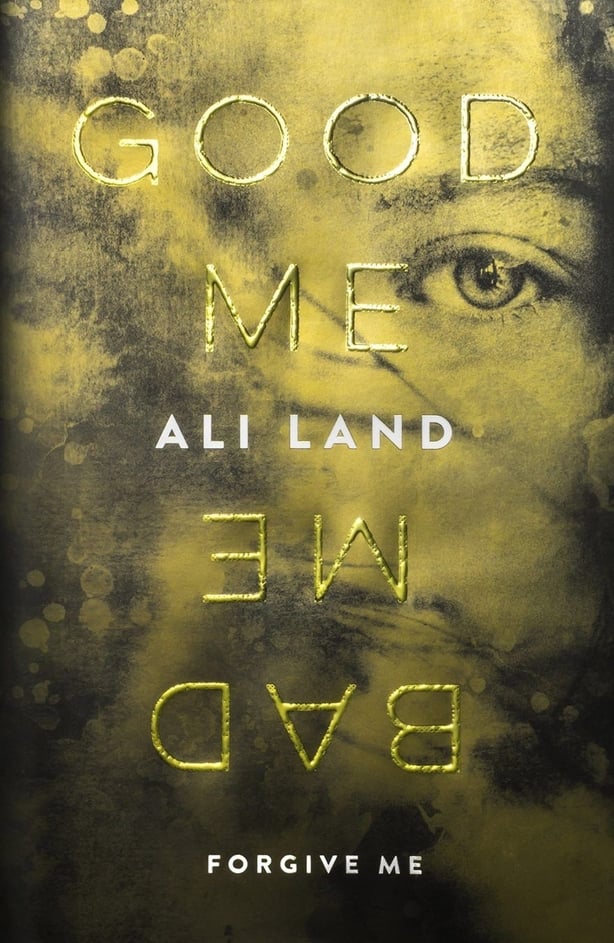 Good Me Bad Me - Ali Land
Land's psychological crime debut is set to be one of the most controversial offerings of 2017. Can a young teenager escape the past of her serial killer mother? This will be a book club staple.