We're delighted to present an extract from Eavan Boland: Inside History, a new volume of essays and poems in response to the work of the internationally-renowned Irish poet, published by Arlen House. Edited by poets Siobhan Campbell and Nessa O'Mahony, the book is the first major collection of essays to be published on Boland, and a vital reappraisal of Boland's influence as a poet and critic in the 21st century.
Below, we present Days Of Burned Countryside: Public And Private Wars, 1975 - 1985: A Retrospecive, by poet Gerald Dawe.
---
In 'A Final Thought', her fond and neatly thought-out epilogue to the 60th anniversary edition of Icarus, the well-known student literary magazine from Trinity College Dublin, Eavan Boland cast her mind back to her years as an undergraduate in the early 1960s, publishing her first poems:
I wasn't active in getting [Icarus] out, or distributing it. Other students, some of them friends of mine, did all the heavy- lifting. I was much more a prowler at its margins, eager to see the poems in it, and occasionally pleased to see my own.
Describing the magazine of the time as 'elegant', Boland considers to 'this day, however, nameless or not, I remember how that font set off poems that might have looked ragged and unofficial without it'. The sense of authorisation, of the first telling steps into a public endorsement, something every poet recalls with both excitement and trepidation, is etched in the epilogue's recollection of each physical detail of how the poems looked on the page, 'in the graceful slant of those particular block capitals or printed stanzas, every lyric looked as if it had landed safely'.
Following on from the impressions of the appearance of her poems in Icarus (in 1964) Boland reflects on her own literary self-consciousness as a young student-poet: 'I don't think I had the slightest idea ... what it means to have a College magazine with its own strong, vivid and established literary tradition'. Nor the 'particular hard-to-define sense of esteem it hands out to fledgling poets and yearning talents. On the contrary, I took it for granted'. It is an important point of realisation for, as the established and much praised senior poet writing in 2010 looks back fifty years, the phrase that resonates here is surely, 'took it for granted'.
Dublin was a coherent space then, a small circumference in which to be and become a poet.
If Boland's development as a poet is characterised by anything as directly definitive as a 'theme' it is surely in her not taking anything for granted. For Boland as poet and essayist is driven by an over-riding critical desire to challenge, revise, revisit and (eventually) restore much that is or was taken for granted in Irish literary terms and circles of the 1960s and 1970s. Perhaps this is what she means when in summarising 'A Final Thought' Boland admits that:
Maybe the fact that I am writing this at a distance means that some fraction of the value and privilege did get through to me. I was – in this I might have been in the majority of students – not at all sure what part of me would be confirmed or denied by my education. I was certainly unsure what place my hit-and-miss but nevertheless stubborn determination to be a poet would have once I went through Front Gate. Like other students I looked for signs and guarantees that the world of knowledge would not frown on the world of imagination – however unformed the second might be.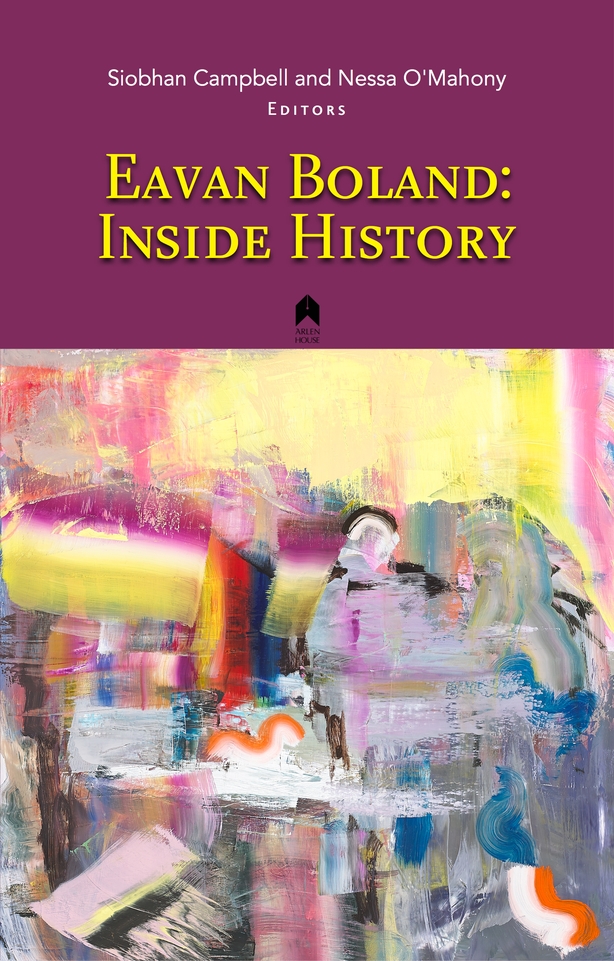 Icarus, the student magazine, provided 'one of those signs, one of those guarantees' and 'even across so many years, I'm still grateful for that' Boland concludes. Naturally only so much can be read into an epilogue to a commemorative celebratory anthology; nonetheless there are several important underlying 'signs' in Boland's short prose piece that bear thinking about in a retrospective essay such as this. Simply put, the 'prowler at the margins' was much more at the centre of things even while recalling the general vulnerabilities of 'esteem' which were to remain central to Boland's 'stubborn determination to be a poet'. A determination that brought into its ambit Boland's private and public interrogation of the role of womanhood and the suburban places of self-definition in Ireland; as well as the pressures on and of female sexuality in the tragically protracted separation of the morally dominant Catholic Church from the civic and cultural institutions of the Irish Republic. Often overlooked, however, is Boland's initiating engagement with and opening-up to the political and ideological conflict of the northern Troubles, which erupted only a few years after her graduation from Trinity in 1966. Eavan Boland anticipated as much as participated in these difficult and at times painful challenges.
If Boland's development as a poet is characterised by anything as directly definitive as a 'theme' it is surely in her not taking anything for granted.
It is beyond the remit of the present essay to do justice to each and every one of these important early influences on Boland's personal and poetic development. I would however like to connect these general introductory remarks to my own understanding of Boland's substantial contribution to what could be called 'the debates' of the 1970s and 1980s as a kind of historical sketch by a younger contemporary who was greatly impressed by the focus and intensity of Eavan Boland's early collections: The War Horse (1975), In Her Own Image (1980) and Night Feed (1982).
Most of the dedicatees of these publications are drawn from Boland's time at Trinity College and the Dublin- based poets she met during the sixties. Eamon Grennan ('The Pilgrim'), Michael Longley ('Migration'), Derek Mahon ('Belfast vs. Dublin') and Brendan Kennelly ('The Flight of the Earls') feature alongside Philip Edwards and David Norris and her long-time friend, Mary Robinson.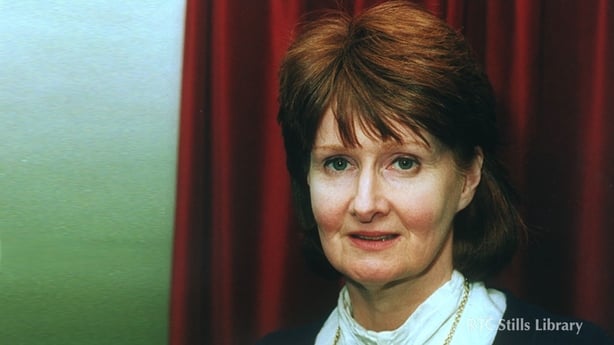 This sense of an identifiable literary college community is nothing new but it is clear from her later reflections published in Object Lessons that Boland was very aware of the non-academic literary world and practice taking place in the local pubs and cafes, the 'inner city', which was becoming a home from home within a few paces of Trinity:
Dublin was a coherent space then, a small circumference in which to be and become a poet. A single bus journey took you into college for the day. Twilights over Stephen's Green were breathable and lilac-coloured. Coffee beans turned and gritted off the blades in the windows of Roberts' and Bewleys. A single cup of it, moreover, cost nine pence in old money and could be spun out for hours of conversation. The last European city. The last literary smallholding. Or maybe not.
The full essay appears in Eavan Boland: Inside History, edited by Siobhan Campbell and Nessa O'Mahony, published by Arlen House and in bookshops now.