Paddy Kehoe offers his Christmas book picks, ideal gifts that will look good on the coffee table and, even better, keep readers absorbed between the good, bad and the middling TV.
First up - his recommended Fiction selections!
Harry Potter and The Cursed Child, Hachette
Based on a new story by J.K. Rowling, John Tiffany and Jack Thorne, author of the play Harry Potter and The Cursed Child which  ran successfully at the West End this summer past. Parts one and Two of the so-called script book is in effect the eighth story in the Harry Potter series and the first official Harry Potter story to be presented on stage.  It was always difficult being Harry Potter and it isn't much easier now that he is an overworked employee of the Ministry of Magic, a husband, and father of three school-age children. While Harry grapples with a past that catches up on him, his youngest son Albus must struggle a family legacy he never wanted.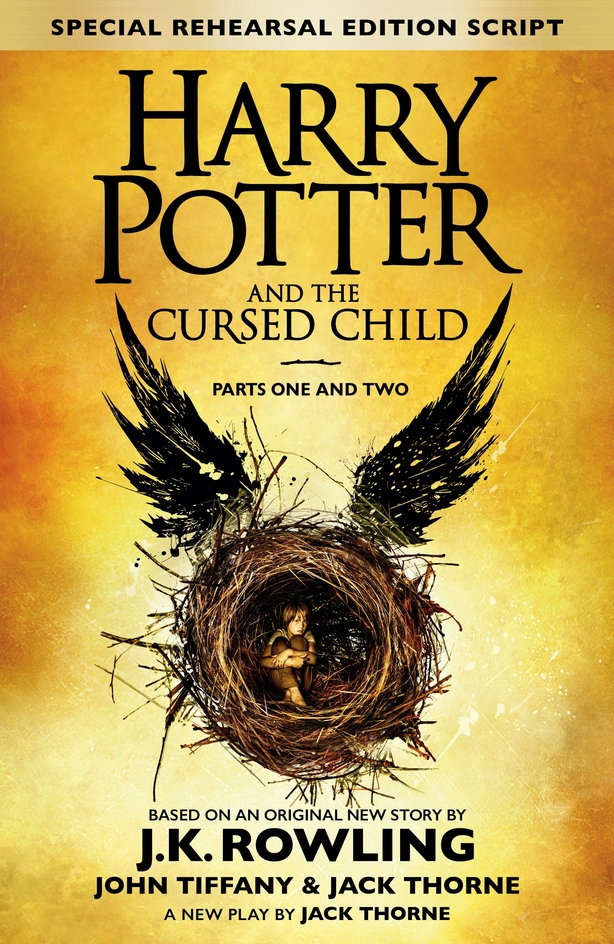 Emma Donoghue - The Wonder, Picador
Emma Donoghue is best known for her novel Room which, in its film adaptation won a Best Actress Award for Brie Larson at the Academy Awards, earlier this year. Set in a village in 1950s Ireland., The Wonder is described as a story of "love pitted against evil in its many masks and of a child's murder threatening to occur in slow motion before our eyes". Anna is a girl who has stopped eating but mysteriously remains alive. Lib is the English nurse charged with determining whether Anna is a fraud.
Garth Greenwell  - What Belongs to You, Picador
A young, unnamed American teacher of English, a resident of Sofia, the Bulgarian capital, is the narrator of Greenwell's utterly absorbing 190-page debut, What Belongs to You. The teacher becomes involved in a sexual relationship with the 23-year old mercurial Mitko from the city of Varna, who leads a shiftless existence, having made no real progress in the capital. A far-seeing tale of struggle in mercurial love and demanding everyday life, What Belongs to You looks intelligently and perceptively to a wider social context, to the human condition, in short. This reviewer's novel of the year.
Lee Child - Night School, Transworld
Tom Cruise has brought the character of fearless Jack Reacher to many folks who don't read the books but watch the movies. But there is a very sizable shared audience too, some of whose members expressed their reservations about the choice of Cruise to play Reacher, as expressed on social media.  Night School takes us back again to Reacher's time in the army and reunites him with harder-than-nails series regular Frances Neagley.  The year is 1996 and they're in Hamburg on the hunt for an American traitor and Islamic terrorists, in a sinister pre-9/11 milieu.
Robert Harris – Conclave, Penguin Random House
The Pope is dead. Behind the locked doors of the Sistine Chapel, one hundred and eighteen cardinals from all over the globe will cast their votes in the world's most secretive election.They are holy menb ut they have ambition and rivals. Over the next seventy-two hours one of them will become the most powerful spiritual figure on earth. Read in the millions at this stage, Harris is the pontiff of sophisticated and intelligent thriller writing.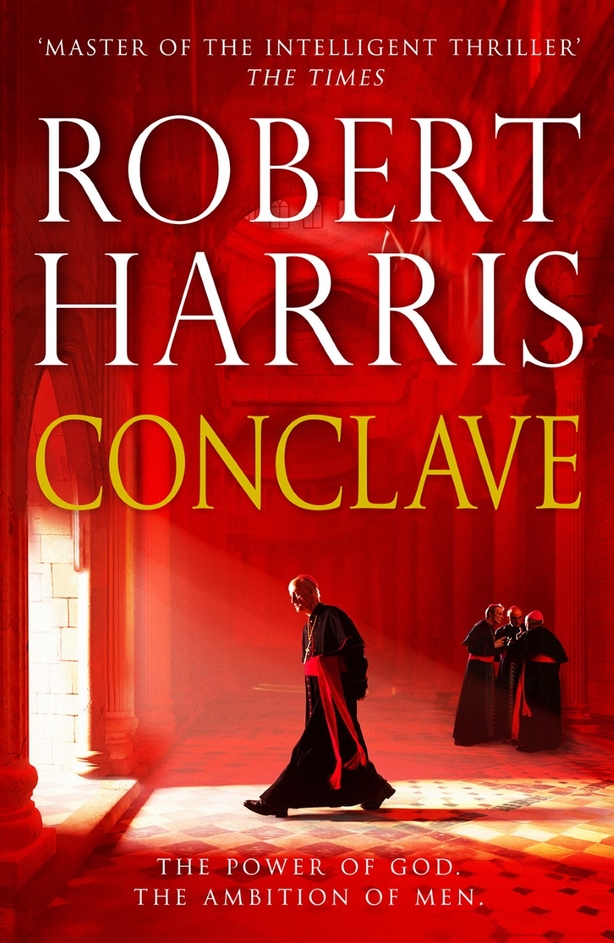 Tana French - The Trespasser, Hachette
Winner of the Irish crime fiction book of the year at the recent Irish Book Awards . This will be the case that will launch Detective Antoinette Conway's murder squad career, or otherwise end it. The new case looks like yet another by-the-numbers lovers' quarrel gone bad. Aislinn Murray is blonde, pretty, groomed to a shine, and dead in her catalogue-perfect living room, next to a table set for a romantic dinner. There's nothing unusual about her – except that Antoinette's seen her somewhere before. Tana French grew up in Ireland, Italy, the United States and Malawi. Faithful Place, her third novel, was one of Time magazine's Top Ten Books of 2010.
Jess Kidd – Himself, Canongate
Recently nominated for the Best Newcomer award in the Bord Gáis Irish Book Awards, the genre-bending Himself is set in County Mayo in the 1970s. Abandoned on the steps of an orphanage, Mahony, a lovable car thief and Dublin charmer, returns to the town of his birth after an anonymous message suggests that his mother was taken from him. With the suggestion of foul play involved, Mahony turns up to case the village.  When Mahony meets the anarchist actress Mrs Cauley his identity is revealed, as is the extent of his mother's unpopularity as a young unmarried mother. Mrs Cauley suspects murder. Author Jess Kidd was brought up in London as part of large family from Mayo and her first novel comes enthusiastically recommended by Louis de Bernieres, author of Captain Corelli's Mandolin.
Graham Norton - Holding, Faber & Faber
Holding is the chat show host's debut novel, which surprised many folk who expected his particular brand of camp cheeky chappy  to inform anything he would do. Well, not necessarily, frankly. Set in the fictional town of Duneen County Cork where life is pretty predictable and nondescript - that is until human remains are uncovered on an old farm during construction works. An overweight sergeant, alcoholic stay-at-home mother and a broken-hearted spinster are all entangled in a web of self discovery and reflection.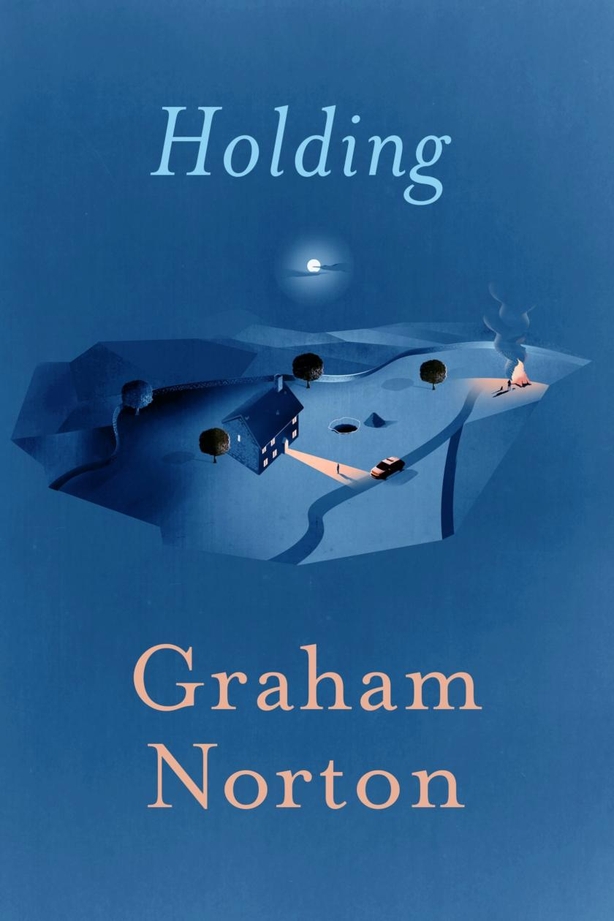 Georges Simenon –  The Snow Was Dirty, Penguin Classics
The Snow Was Dirty –  La Neige était Sale in the original French - first saw the light of day in 1948, and was adapted for film in 1954. It is unquestionably one of Simenon's most acclaimed novels, usually filed under his romans durs, or `hard novels' category. 19-year-old Frank is a thug, a thief, son of a brothel owner - gets by surprisingly well despite living in a city under military occupation. During a bleak, unending winter, he embarks on a string of violent crimes. The novel, brilliantly translated by Howard Curtis, is described as `a brutal, compelling portrayal of a world without pity; a devastating journey through a psychological no-man's land.' And always the dirty snow, the heaps of snow that look rotten, with black patches and embedded garbage ... unable to cover the filth. 'Among the best novels of the twentieth century' enthused The New Yorker. `So noir it makes Raymond Chandler look beige,' according to The Independent , while John Banville has deemed it `an astonishing work.' The creator of Inspector Maigret had other strings to his bow (and then some).
Colson Whitehead - The Underground Railroad, Fleet Books
Cora is a slave on a cotton plantation in Georgia. All the slaves lead a hellish existence, but Cora has it worse than most,she is an outcast even among her fellow Africans and she is approaching womanhood, where it is clear even greater pain awaits. When Caesar, a slave recently arrived from Virginia, tells her about the Underground Railroad, they take the perilous decision to escape to the North. Cora and Caesar's first stop is South Carolina, in a city that initially seems like a haven. But its placid surface masks an infernal scheme designed for its unknowing black inhabitants.
Eileen Battersby – Teethmarks on My Tongue, Dalkey Archive
The gunning down of her mother sets young Helen Stockton Defoe on a journey of self-discovery. The more intently she begins to observe her remote, detached father, the more she learns about her place within the rarefied world she inhabits. Just when it appears she is at last becoming closer to him, it all falls apart as he coldly undermines her abiding passions, which causes her to question the identity she has created. Her rebellion leads her to Europe on a disturbing path in search of self-realisation. Neil Jordan has described The Irish Times reviewer's debut novel as `bold and beautiful'.
Sebastian Barry - Days Without End, Faber & Faber
Meet Sligo youth Thomas McNulty, whose family emigrated to the USA at the height of the Famine. In short oder thereafter, the intrepid young fellow is plunged into a mercilessly tough yet oddly picaresque life as a young soldier in the  Indian Wars and subsequently the American Civil War in Sebastian Barry's latest novel. The sometimes jocular, sometimes formal conversational tone is curiously reminiscent of Mark Twain's The Adventures of Huckleberry Finn, with the baleful spirit of Herman Melville's Moby Dick also informing the spirit of the tale. While the twenty-three chapters have their share of hardship, privation and almost demonic killing, Days Without End brings down the temperature down by an almost default `survivalist' approach on the part of young Tom. There is an air of serendipity, of brief lives encountered along the trail, which ranges from Wyoming to Tennessee to Missouri. Them's the Missouri Breaks.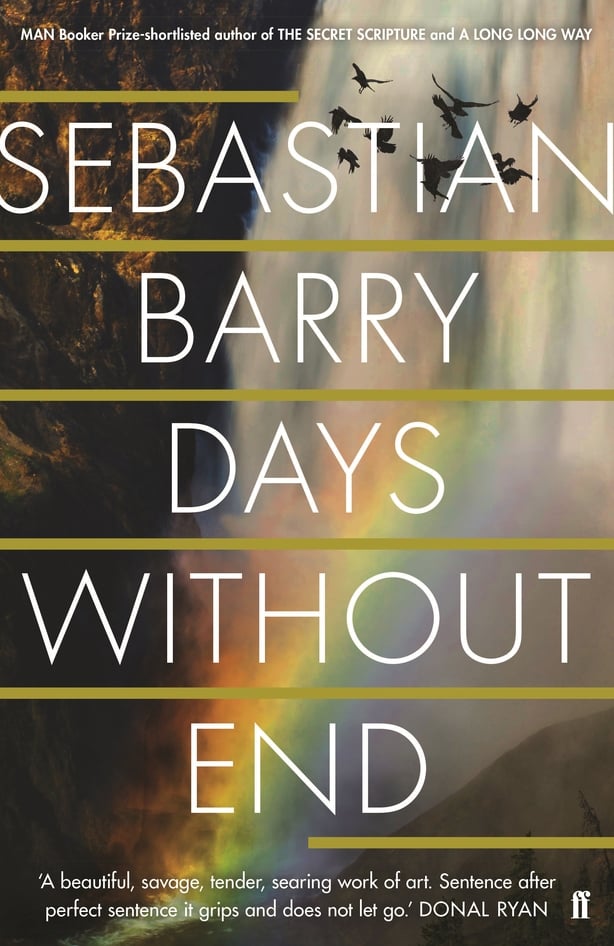 Patricia Scanlan – A Gift for You, Simon & Schuster
These new stories from the popular novelist celebrate Christmas, Valentine's Day, Mother's Day and birthdays, as well as offering wise words on how to deal with difficult days. Meet Magdalena as she prepares for the birth of her first child, knowing her family are in another country - but will her fiancé surprise her for Christmas? Delight as Irene remembers her husband on Valentine's Day and fate finds a way to remind her of the love they shared. Be amused as a grandmother receives a visit from her granddaughter - only to turn the tables on her and show her who is boss. The reckonings and fixings that (sometimes) occur at festive times, in other words.
Stay tuned for Part Two - Non-Fiction, Food, Memoirs and Children's Books!