Culture correspondent Karen Howley offers her choice highlights from the weekend's annual OV bash.
1. It's in Dingle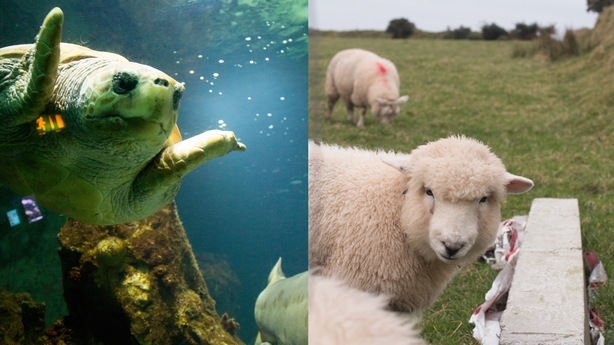 One of the most scenic spots in Ireland, also home to an aquarium and this friendly sheep with great hair! 
2. Saturday morning coffee accompanied by Rosa Nutty and some sweet harmonies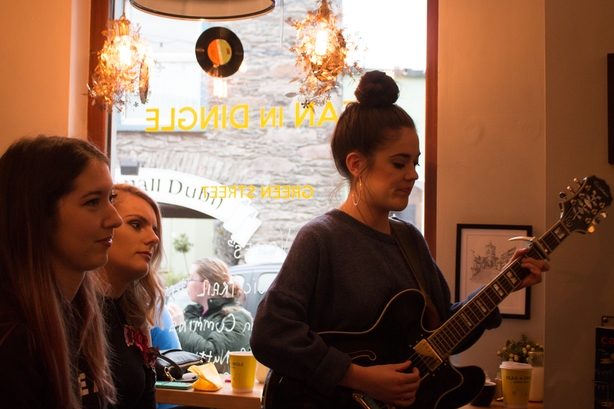 Rosa Nutty played in the Bean in Dingle coffee shop on Saturday morning to a packed crowd. I have never seen a busier coffee shop. The young singer from Dublin played with two harmony singers. The hush in the crowded coffee shop was immediate when they started playing. Check out her track Fine Print.  
3. It's a Winter festival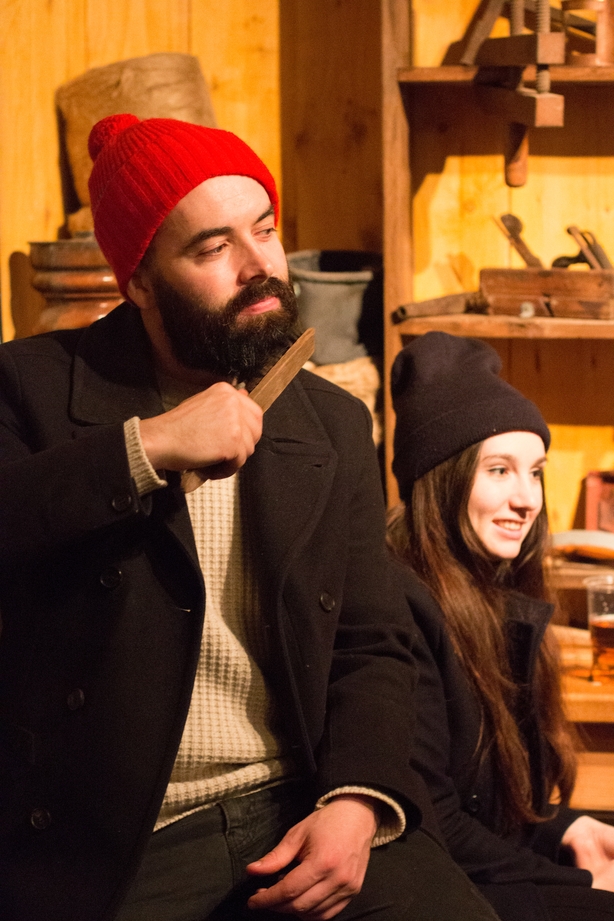 There is comfort in a winter festival. It's just lovely to be so wrapped up all the time and there was some serious hat, scarf and coat fashion walking around the place. Hot ports, cider, whiskies and chocolates can be easily found. The Distillery did a delicious hot cider that tasted like apple drops.
4. New Jackson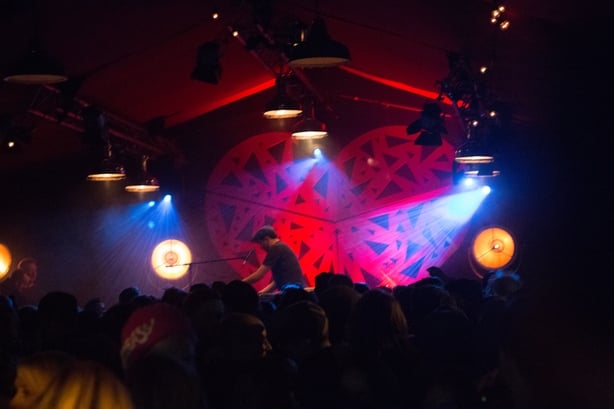 When we arrived to see New Jackson (David Kitt's electronic act), there was a queue waiting to get in on a one-out-one-in door policy. Simply walking into the place gave me an energy kick with all the house beats and dancing. The New Jackson project has been kicking about for few years and there's a debut album on the cards for 2017.
5. The legend of Tom Crean surrounds you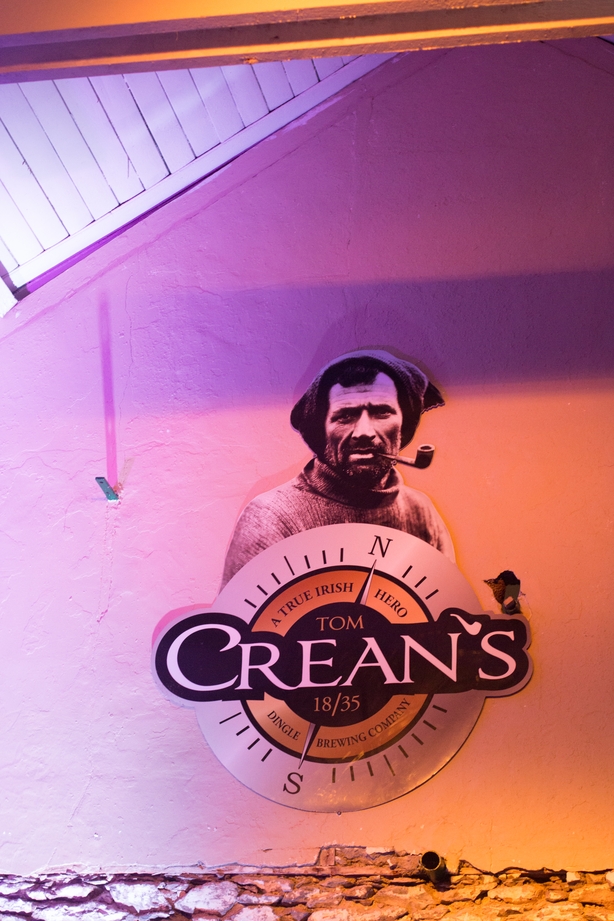 The Kerry-born 1900s polar explorer has earned his place amongst local legends. He went on three expeditions before coming back to Kerry to open a pub, which was aptly called The South Pole. At the Dingle Brewing Company, the legend of Tom Crean lives on with a lager named after him that can be found in many of the better pubs in Dingle.
6. Stumbling across Barq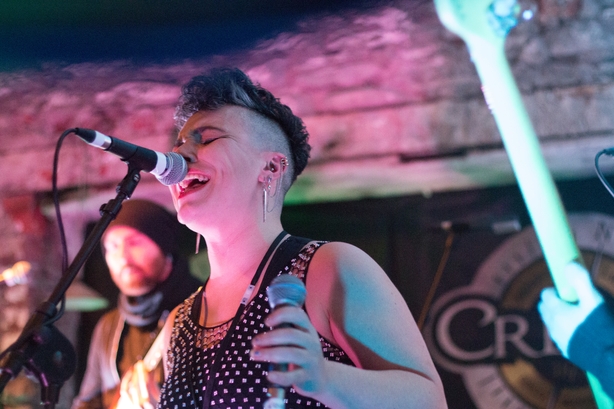 With no set agenda on Friday night, we strolled into the first pub we came across. Dublin four-piece Barq started the weekend off with buckets of energy from singer Jess Kav. They describe their music as 'agrosoul' – for me the music reminded me of Gossip... who also had a strong female lead in Beth Ditto.
7. The first review of 2016 with Eithne Shortall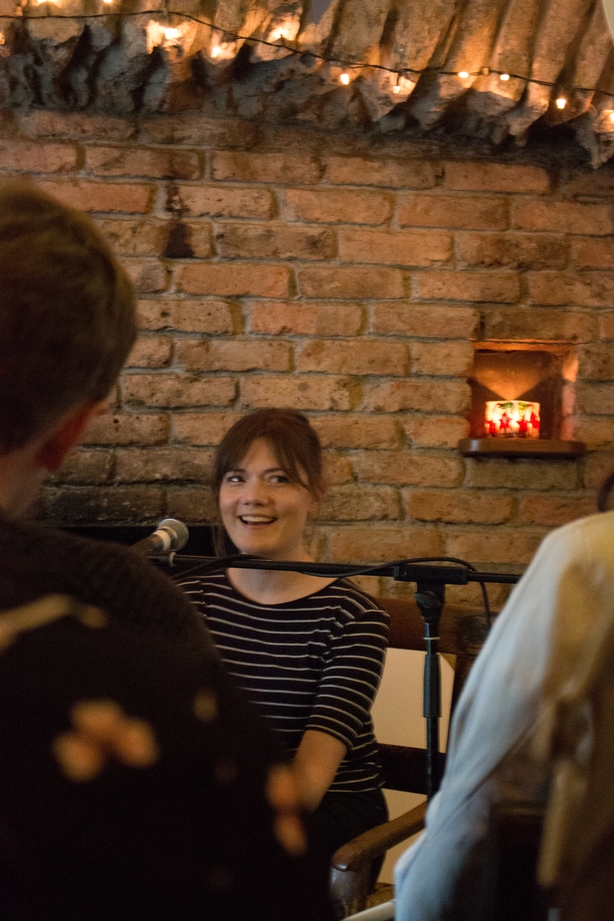 It's December, which means it's time to start wrapping the year up via Best Of lists. Enter Sunday Times culture writer (and soon-to-be debut novelist) Eithne Shortall in discussion with Jim Carroll as part of the popular Banter sessions.  She gave an enlightening round-up of the year in Irish film, theatre, books and music. A few takeaways: I should really get around to reading Graham Norton's book Holding and that we can expect to see a lot more women in The Abbey Theatre next year which aims to provide gender equality with its recently released 2017 programme.  
8. The giant Other Voices sign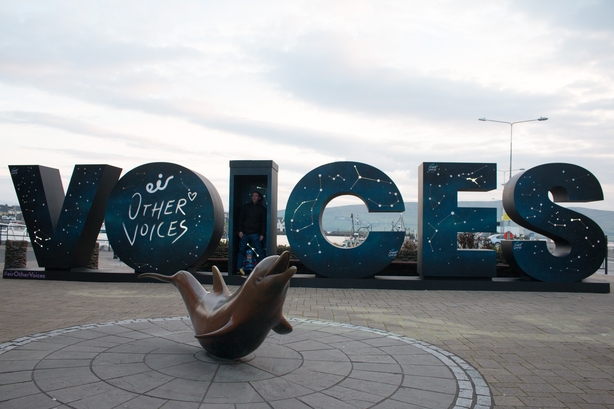 This installation piece reacts when you step inside the 'I'. It plays a song from one of the acts on the Other Voices line-up. It also looks great against the scenic backdrop.
9. Live Streaming from the Church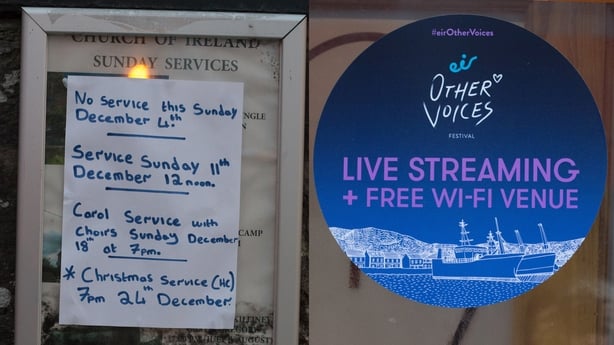 Let us not forget that Other Voices is a TV show, filmed in St. James Church in Dingle. A lot of the pubs streamed the performances either through speakers or on screens. There was a real sense of community as people were glued to the screens in Benners Hotel...and of course it's nice to have a week off mass! You can look forward to seeing the show on RTÉ in the coming months, featuring performances from a revamped Imelda May, All Tvvins, the Rusangano Family and many more.
10. The pure soundness of everyone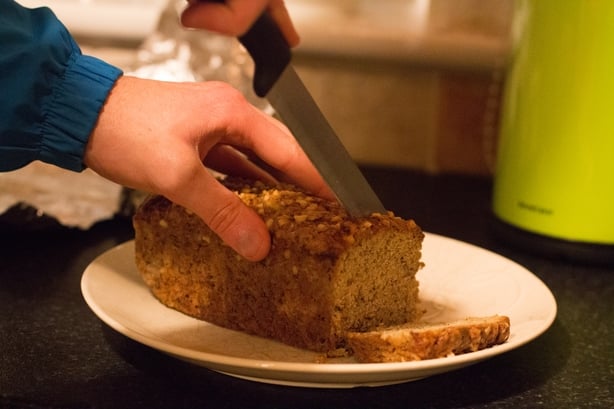 In general, there's real warmth from both the locals and the crowds that attend. The lady we were renting a house from left us a loaf of freshly baked banana bread, just because she was baking that morning. That's just sound.
11. David Kitt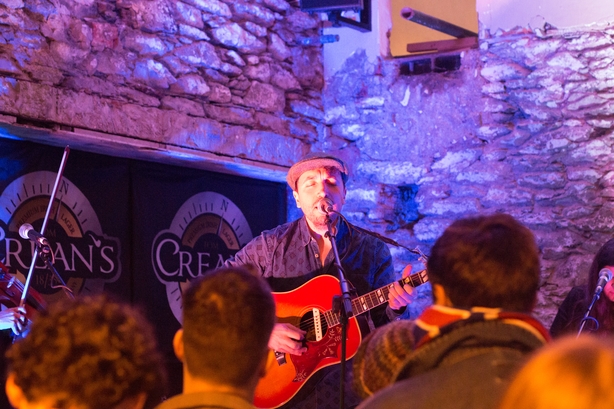 Him again. What a musician. He played tracks accompanied by a violinist and Michelle Stodart (The Magic Numbers) from his new album 'Yous', due for release in January 2017. Expect the album to be very quiet at times only to morph into powerful crescendos.  
12. All the music is free.