Resident bibliophile Paddy Kehoe continues his list of Christmas book selections - we've already had his fiction recommendations, now Paddy delves into the non-fiction pile, with a bespoke selection of autobiographies, cook books, sporting and music memoirs, along with a couple of titles that simply defy categorization - and something for the kids. 
---
IRISH - NON-FICTION
Historopedia - the Story of Ireland from Then until Now - Fatti Burke and John Burke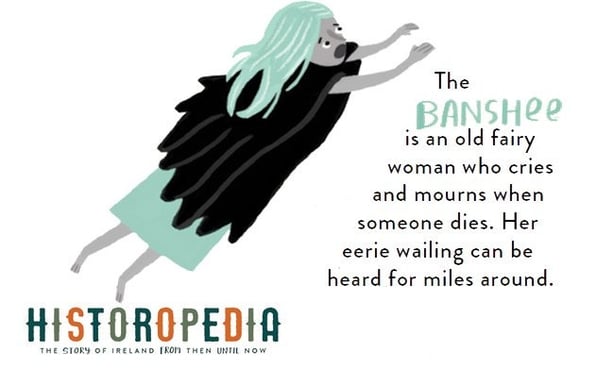 John and Fatti Burke's new adventure through Ireland's history discovers Ireland, era by era.Fatti Burke provides the detailed illustrations and her father John compile the fabulous facts about courageous Celts, rampaging Vikings and rebellious republicans. Historopedia looks at wars and disasters, the lives of artists, explorers and leaders, some of them even living in castles, and in cottages and tenements.
Colm O'Regan – Bolloxology, Transworld
The modern world has subjected all of us to some form of Bolloxology, says author Colm O'Regan. It's that moment when you've paid twenty euro for fish and chips just so it can be served on a piece of slate. It's when you share yet another Inspirational Quote of the Day against your better judgement. It's when you realize you haven't understood a word That Politician has said to you on your doorstep, yet you feel strangely compelled to take a selfie with him. It's about the passion, the 'key learnings', the artisan chutney, the instacelebs. In Bolloxology, Colm O'Regan, author of the bestselling Irish Mammies books. O'Regan's guide to the hot air of our times is Illustrated by one Twisted Doodles.
Peter Varga: Humans of Dublin, Gill Books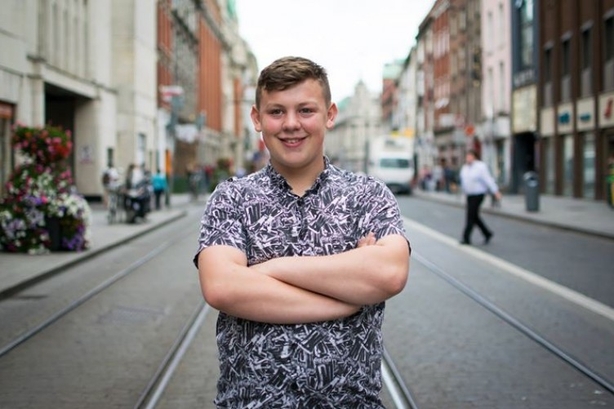 Back in 2014, Budapest native Peter Varga was working in a Dublin café when he decided to follow dedicate himself to photography. The result was a photo project that would change the course of his life – the social media phenomenon, Humans of Dublin. Inspired by the success of the world-famous blog, Humans of New York, Peter began to walk the streets of Dublin, interviewing and photographing those he met along the way, and uncovering powerful stories of Dublin life. Today, the Humans of Dublin Facebook page has over 120,000 followers, with each post reaching over 300,000 people across the world. Tales of inspiration and joy, of heartbreak and loss.
FOOD
Donal Skehan -  Eat. Live. Go. Hodder & Stoughton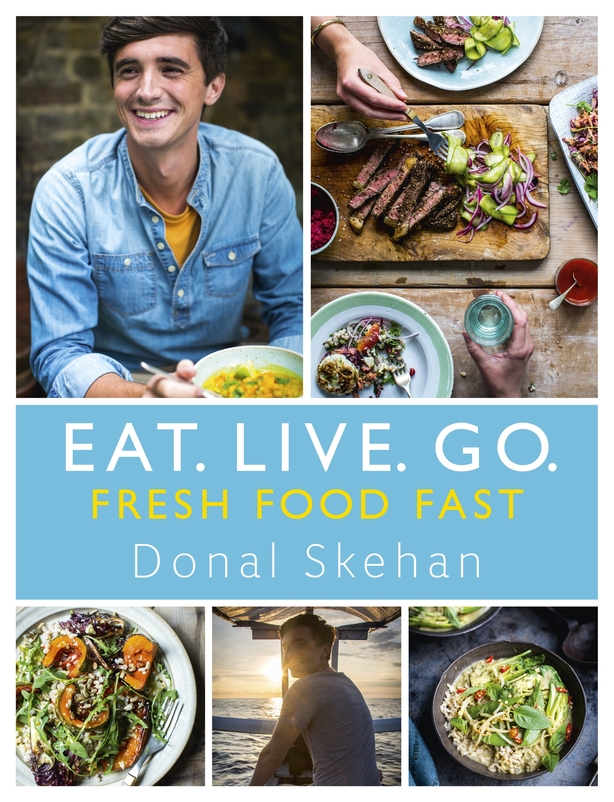 Quick and easy healthy recipes from Donal Skehan, with the emphasis on a healthy approach to eating. So, it's big flavour and pungent taste, band the optimum nutrition the body needs. Restorative meals to nurture and nourish, including dishes from Donal's travels in Europe and South East Asia.
MEMOIR
Patrick Deeley - The Hurley Maker's Son, Doubleday
Galway Poet Patrick Deeley's affecting and important memoir commences with news of his father's serious accident in September 1978, when one of a number of trees he had been felling, toppled the wrong way, wounding him fatally. Larry Deeley had been a skilled carpenter, joiner and a much-respected maker of hurleys, whose knowledge of and familiarity with saw-milling is still curiously impressive as revealed within these pages, almost 40 years after the author's death. Thus Patrick begins his story as the 25-year old national teacher travelling home by train to Galway on the most painful journey of his life to date. Lyrical, humorous and often wistful, it is bound to charm fans of John McGahern, with a tact and grace about the work which reminds one of the late lamented Leitrim man.
John Banville - Time Pieces: A Dublin Memoir, Hachette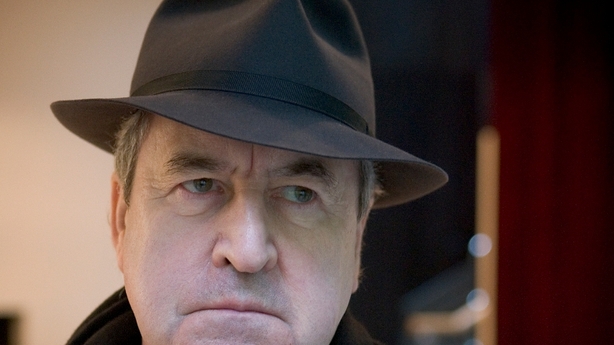 Adopted son John Banville's 200-page essay on Dublin begins with his first thrilling visits to the capital with his mother each year on December 8, the Feast of the Immaculate Conception, the 70-year-old writer's birthday. Such autobiographical musings occupy much of the book, but Time Pieces also explores the various literary turns and corners of the city, from the McDaid's scene, Patrick Kavanagh and an encounter with Yeat's widow to the foppish eccentrics and enterprising individuals who oversaw the development of 18th century Dublin. Accompanied by images of the city by photographer Paul Joyce.
Jason Byrne - Adventures of a Wonky-Eyed Boy, Gill Books
'"Mrs Byrne, you've a beautiful, very pale, ginger-haired baby boy with a wonky eye.' " As she was handed me by the midwife, my mother wept for all the wrong reasons." Thus begins the new memoir from comedian Jason Byrne, who has travelled far despite the ocular situation of the title, having performed in New York, Boston, Hong Kong, Singapore, Brussels, Milan, Paris and Australia. Comedian Jason Byrne's memoir, Adventures of a Wonky-Eyed Boy vividly evokes the childhood adventures of an accident-prone youngster in 1970s and 1980s suburban Dublin. features illustrations by Nicky Phelan.
SPORTS MEMOIR
Alan O'Mara - The Best is Yet To Come, Hachette
Cavan footballer Alan O'Mara's book comes with the subtitle A Memoir about Football and Finding a Way through the Dark. Three years ago, at the age of 22, O'Mara spoke out about his battle with depression which led him to contemplate suicide. Only the thought of his parents and the pain he would assuredly cause them prevented him from taking his own life. The GAA star discovered that the only way out of the darkness is to ask for help. Earlier this year, Alan founded Real Talks to facilitate discussions on the importance of mental health, effective communication, personal leadership and resilience in schools, the workplace, sports teams and other communities.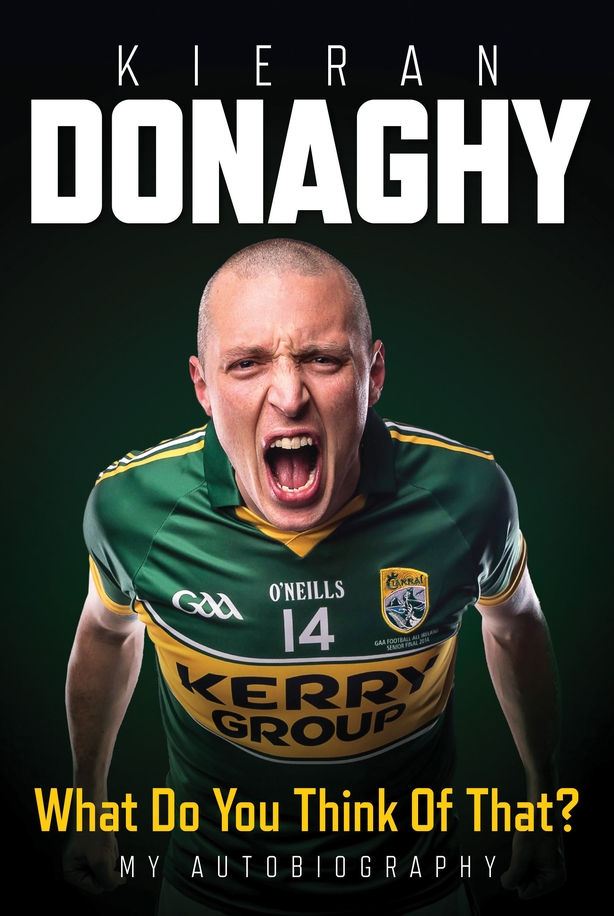 Kieran Donaghy - What Do You Think of That? Sports Media
Kieran Donaghy has been one of the most influential, charismatic and successful Gaelic football players of the last dozen years, winning four All-Ireland senior medals and three All Stars as well as being Footballer of the Year. He burst onto the scene in 2006 , linking up with Colm Cooper, Declan O'Sullivan and Paul Galvin to form one of the greatest forward lines in Gaelic football history. After a few frustrating, injury-troubled seasons, he resurrected his career and Kerry's 2014 season in dramatic circumstances to inspire the county to another All Ireland against the head.  Kieran's story documents his relationship with his troubled father right up to the man s tragic death.  He also shares insights into his dyslexia.
Cathal McCarron - Out of Control, Simon & Schuster
Cathal McCarron is a Tyrone footballer, talented enough to be nominated for an All-Star twice in the last three years. However, he hid a dark secret for years, a gambling addiction which almost destroyed him. While effectively on the run in London in 2013, his life had spiralled so viciously out of control that he ended up having sex with a man for a gay porn website. After getting paid, he walked across the road and gambled half his earnings in a betting shop. When footage subsequently leaked, McCarron could no longer run from his troubled past. He slowly began the long road back to rehabilitation. After a year out of the inter-county game with Tyrone in 2014, McCarron made a remarkable recovery in 2015, ending the season with an All-Star nomination.
Paul O'Connell - The Battle, Penguin Ireland
As the heartbeat of Munster, British and Irish Lions captain in 2009, and captain of the first Ireland team to defend a Six Nations championship, O'Connell is very possibly the most beloved of the golden generation of Irish rugby players. In an autobiography as intense as its author, he tells the story of his remarkable career.
Jason McAteer - Blood, Sweat & McAteer: A Footballer's Story, Hachette
Jason McAteer grew up in the shadow of Liverpool FC, and a career in football became his biggest dream as a kid. After signing with Bolton Wanderers at the age of twenty-one, the call to the international scene followed with the Republic of Ireland and shortly afterwards, to his beloved Liverpool FC. McAteer went on to win over fifty caps. His goal against Holland, helping Ireland to a play-off which ultimately resulted in their qualification for the 2002 World Cup is one of the most memorable moments in Irish football history.This compelling memoir charts his time with the 1994 Irish World Cup squad to Saipan in 2002, his decision to leave Liverpool for Blackburn Rovers and his move to Sunderland. He writes candidly too about the depression he fell into after finishing his professional career with Tranmere Rovers.
MUSIC MEMOIR
Bruce Springsteen - Born to Run, Simon & Schuster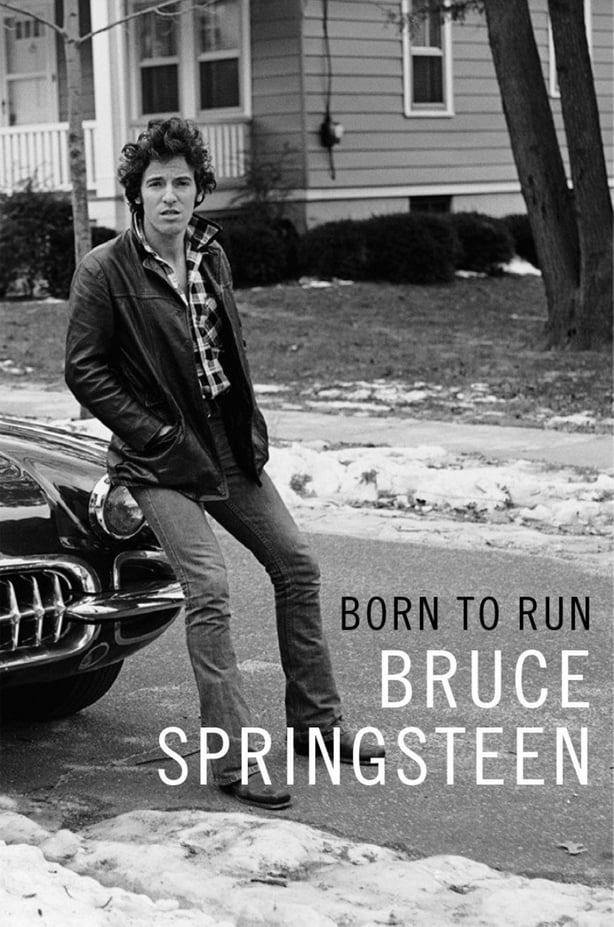 Prime Time presenter David McCullagh  reviewed the book for RTÉ Entertainment. "Born to Run is particularly good on the dysfunctional childhood which formed his character, " wrote the passionate fan that is McCullagh. He and his parents lived with his paternal grandparents, still grieving the death decades before of their daughter. For his grandmother in particular, the baby Bruce was a replacement, "lord, king and the messiah all rolled into one." He could do no wrong in their eyes and was set no limits. This was not a healthy position for any child, and not a good preparation for his strict Catholic school where the young Springsteen constantly found himself on the wrong side of authority." The meagre beginnings, the path to global success, the ups and downs of a rollercoaster career in popular music, all in The Boss's own words.
I am Brian Wilson (with Ben Greenman), Coronet
The hugely gifted Beach Boys co-founder Brian Wilson was the wunderkind behind hit songs like In My Room, God Only Knows and Good Vibrations, songs which sounds fresh and exuberant, nigh on 50 years since they first saw the light of the California day. In the 1970s, Wilson was plagued by mental illness, exacerbated by drug use, but he bravely returned to recording and performing live, albeit with some difficulty. In this candid testament, Wilson examines sources of his creative inspiration and reveals his mental and spiritual struggles, his highs and lows.
Phil Collins - Not Dead Yet, Century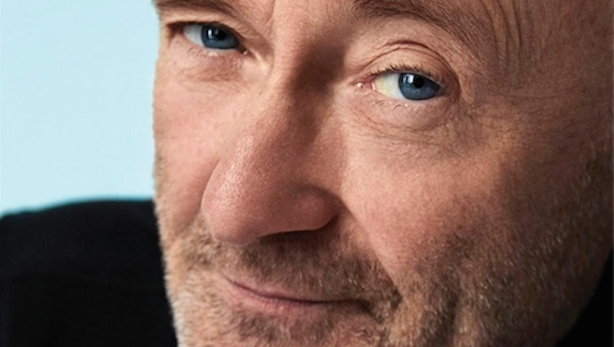 When you strip away all the showbiz stuff – and there is plenty of it here -  there is primarily a keen, hugely-talented musician trying to tell a story about his profession in Not Dead Yet, and indeed tell it humbly enough. "As we become close, he discovers I can sing a bit, " modestly writes Collins, recalling John Martyn who asked him to sing on the Grace and Danger album. At this stage Genesis , the band he fronted, were a huge phenomenon, there was little to prove. Damn it, he is a fine singer with an unmistakable, gutsy-when-required and tender-when-required vocal, he doesn't need to go all shy about it. The wives, the money, the off-the-scale divorce settlement, that's Phil , now 65,in his compelling memoir.
KIDS

Kathleen Watkins - Pigín of Howth, Gill Books
Kathleen Watkins (aka Nanakit) brings to life the Pigín stories she created for her - and indeed her husband Gay Byrne's - five beloved grandchildren. Pigín lives in Howth and he is a very popular pig about town. He is friendly, curious, impeccably dressed and has the nicest manners a pig could possibly have. Join Pigín and his friends, Sammy Seal, Sally Seagull, the Badger of Ballsbridge and the fairies who live in Howth Castle, on their many adventures.  The first story is Pigs Can't Fly, but They Can Swim, followed by Pigín's Magical Midnight Adventure and A Day to Wear a Top Hat. With warm, colour illustrations from Margaret Anne Suggs. Fact: It debuted at No. 1 in the bestseller lists after Kathleen appeared on The Late Late Show for the first time on 14 October to discuss it – the same weekend she turned 82!
SCIENCE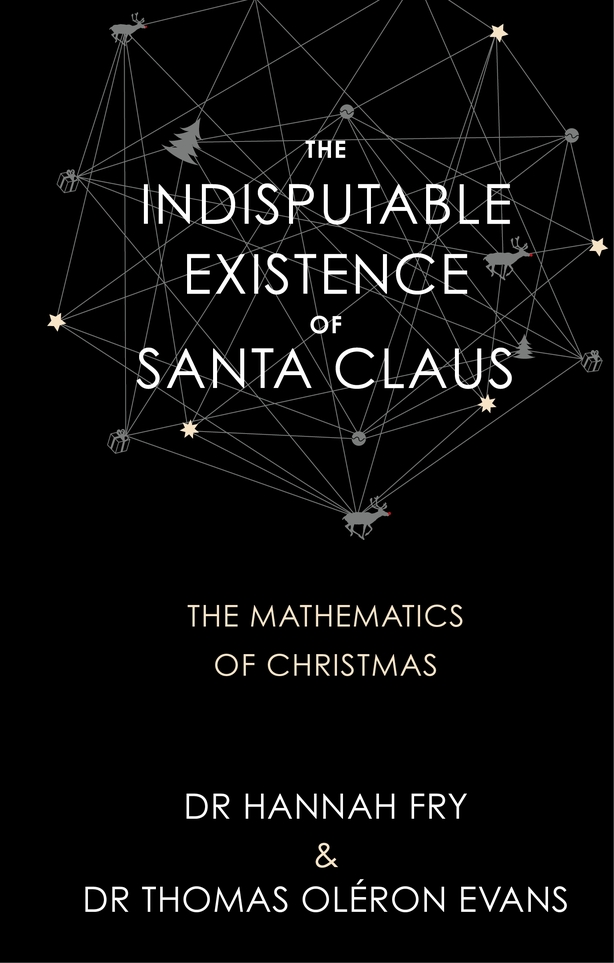 The Indisputable Existence of Santa Claus – Hannah Fry and Thomas Oléron Evans, Doubleday
A dazzling, magical mathematical tour of the festive season with the most elegant mathematical solutions to your Christmas conundrums, from how to avoid a secret Santa disaster to how to win the festive family games. How do you apply game theory to select who should be on your Christmas shopping list? Can you predict Her Majesty's Christmas Message? Will calculations show Santa is getting steadily thinner - shimmying up and down chimneys for a whole night - or fatter - as he tucks into a mince pie and a glass of sherry in billions of houses across the world?  Maths has never been merrier, it seems. Dr Fry, incidentally, is presenter of BBC Two's Cities in the Sky and Trainspotting Live on BBC Four.