The Abbey Theatre have announced an ambitious programme for 2017, the first to be produced under new directors Neil Murray and Graham McLaren, former heads of the National Theatre of Scotland.
The programme offers revivals of several popular Irish productions from recent years, along with a series of intriguing new productions, including theatrical adaptations of two acclaimed films and novels from celebrated Irish writers Roddy Doyle and Emma Donohue.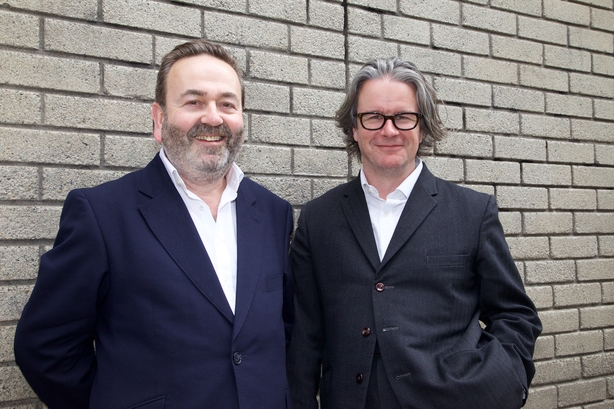 New Abbey Theatre Directors Neil Murray and Graham McLaren
'We wanted to start our first season on the Abbey stage by inviting in Irish artists, companies and shows we have long admired,' Murray and McLaren say in a statement issued to launch the programme. 'A number of these shows have never been seen in Dublin and none of them at the National Theatre. If you haven't seen them yet, you should, and if you have seen them you should see them again.'
All in, there will be 15 productions on the main stage of the Abbey next year - double the previous average - with sister venue The Peacock serving as a home for new and experimental works. 
Highlights of the new season at The Abbey include:
-An adaptation of Emma Donohue's novel Room by Donohue herself, to be directed by acclaimed Scotish actor/director Cora Bissett
-A stage adaptation of Ken Loach and Paul Laverty's film Jimmy's Hall, due to premiere in Leitrim, where Loach's film is originally located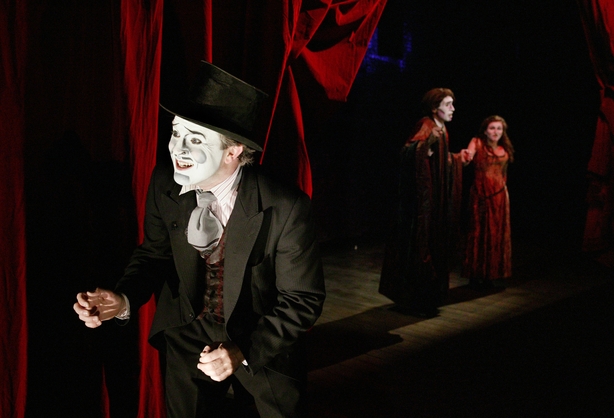 Dublin By Lamplight, Corn Exchange, set for a revival at The Abbey in 2017
-A new production of the NTS (National Theatre of Scotland) adaptation of Scandinavian vampire movie Let The Right One In, with a script from Jack Thorne (This Is England, Harry Potter And The Cursed Child) and an all-Irish cast
-A touring production of Roddy Doyle's theatrical adaptation of his popular Two Pints duologues, set to be staged in a series of pubs across Ireland
-Revivals of Dermot Bolger's adaption of James Joyce's Ulysses, to be presented as part of the 2017 Dublin Theatre Festival, and Katie Roche by playwright Teresa Deevy, a long-forgotten Abbey mainstay of the 1930s, whose work has been rediscovered in recent years
-The Landmark and Galway International Arts Festival's productions of Enda Walsh's plays Ballyturk and Arlington, directed by Walsh himself; the former will feature original star Mikel Murfi, joined by Tadhg Murphy and Olwen Fouere. This marks the first time original work by Walsh will be presented at the National Theatre
-A revival of Corn Exchange's critically lauded Dublin By Lamplight, by Michael West and director Annie Ryan, and Rough Magic's 2015 musical The Train, by Arthur Murphy and Bill Whelan, with a nine-strong cast that includes Lisa Lambe, Clare Barrett, Kate Gilmore, Darragh Kelly and Emmet Kirwan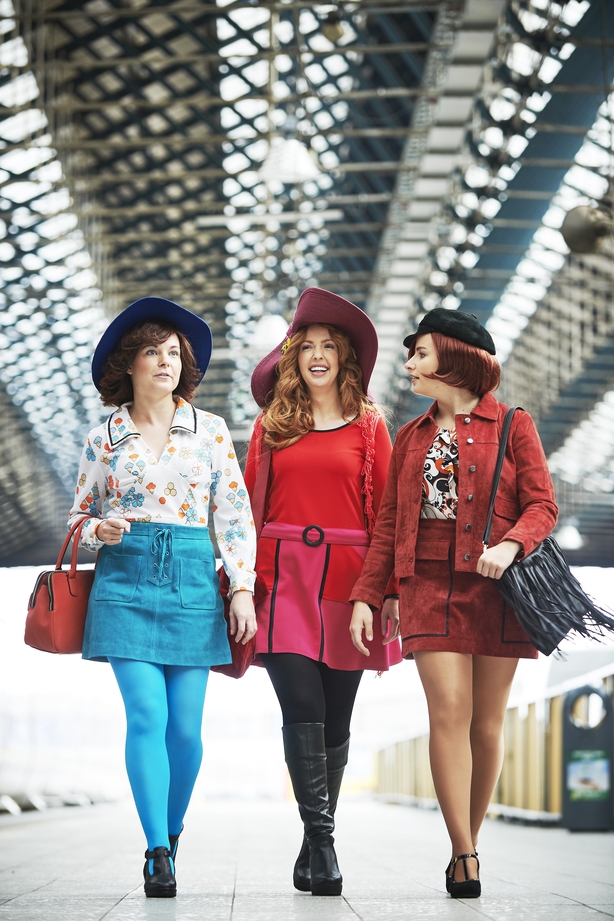 Rough Magic's The Train, headed for the Abbey stage
-The 2016 Druid Theatre production of Samuel Beckett's Waiting For Godot, lauded by critics as the finest Godot in decades. Beckett also features via No's Knife, Lisa Dwan's one-woman adaptation of his prose works
-Our Open House, a daylong event with over 100 performances of live music and spoken word where artists, politicians, journalists, sportspeople, singers and scientists will perform a favourite piece of writing, be it poem, lyric, polemic, gag, letter or sports commentary
While new commissions remain thin on the ground - an ongoing reflection of the significant budget cuts to The Abbey in recent years - the new directors are keen to suggest a change in approach to programming, with an increased emphasis on female artists and makers, a clear response to the Waking The Feminist movement of the past twelve months.
"This is year one, so it's a direction of travel rather than trying to achieve everything at once."
 An exciting new initiative is the introduction of free preview performances of Abbey productions, with tickets available on a first-come, first-served basis, a popular practice introduced by Murray and McLaren in their NTS days. 
"This is year one, so it's a direction of travel rather than trying to achieve everything at once," McLaren told the Irish Times, "but it's also about engaging with the artists and their ideas, the passion they have for their work. There are two aspects to this: one is we are here to run the National Theatre; the other is that we are here to create a resource for the nation's theatre."
Find out more about The Abbey Theatre's 2017 programme here.