Mayo author Mike McCormack says that winning the Goldsmiths Prize for fiction and the Novel of the Year award at the Bord Gáis Energy Irish Book Awards for his book Solar Bones in the space of one week "cuts away some of the loneliness."
"I have been at this thing for 20 years," McCormack says, referring to the writing career. "and it's nice to win both of those awards."
The Goldsmiths Prize is worth £10,000 (€11,700), and McCormack is the third Irish author to win in four years, following awards won by Eimear McBride and Kevin Barry. 
Wistful and witty by turns, Solar Bones sees middle-aged engineer Marcus briefly comes back from the dead on All Soul's Day, 2008.
Told in a single sentence the novel captures his thoughts as he sits at the kitchen table awaiting the return to the house of his wife, Mairéad. We learn of the family's adventures and misfortunes, his son Darragh's emigration to Australia, his daughter Agnes and her controversial artwork.
Realism is tempered with surrealist touches, incorporating foreign adventures, such as Marcus's memorable visit to the Museum of Torture in Prague. Topical matters of politics and recession back home are also elements sharply observed in the broad canvas.
His first book, Getting it in the Head, a collection of short stories, was published in 1996 and also won a number of prizes. McCormack believes that the reception accorded his subsequent books was `barren' in the main, even if there have always been supporters. He mentions in particular, two fellow writers, John Waters and Olaf Tyaransen.
The 51-year-old author, who hails from the Louisburgh area of County Mayo says that sales have been brisk since. However, he recognises that Solar Bones will not be forever at the forefront of readers' minds, `no matter how it's praised and how many prizes it wins.' Nevertheless, the novel is on its fourth reprint from his Irish publishers, Tramp Press, which, he says, is "quite astonishing for a very small press."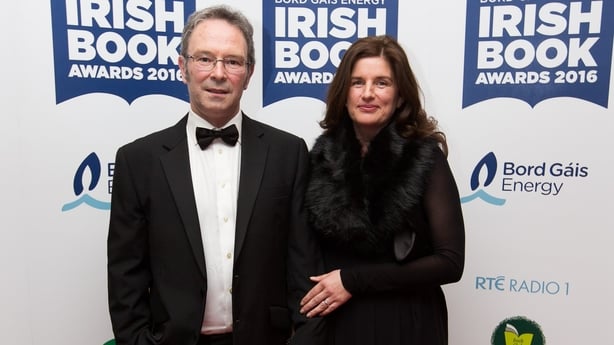 He has been heartened by the fact that people have found the book readable, despite it being an experimental novel, told in one sentence, with no full stop, through all of 223 pages.
McCormack readily acknowledges his blend of realism and experimentation, observing that his 2005 novel, Notes from a Coma was an attempt to splice a piece of domestic realism with a 1950s science fiction novel. "That's an even more radical experiment than Solar Bones," he says.
"There was always that kind of two-headedness about my work, but it's firmly rooted in the here and now, and firmly rooted in West Mayo where I'm from. Once it has its boots firmly on the ground, its head can take off anywhere, that seems to be the case with the books I write."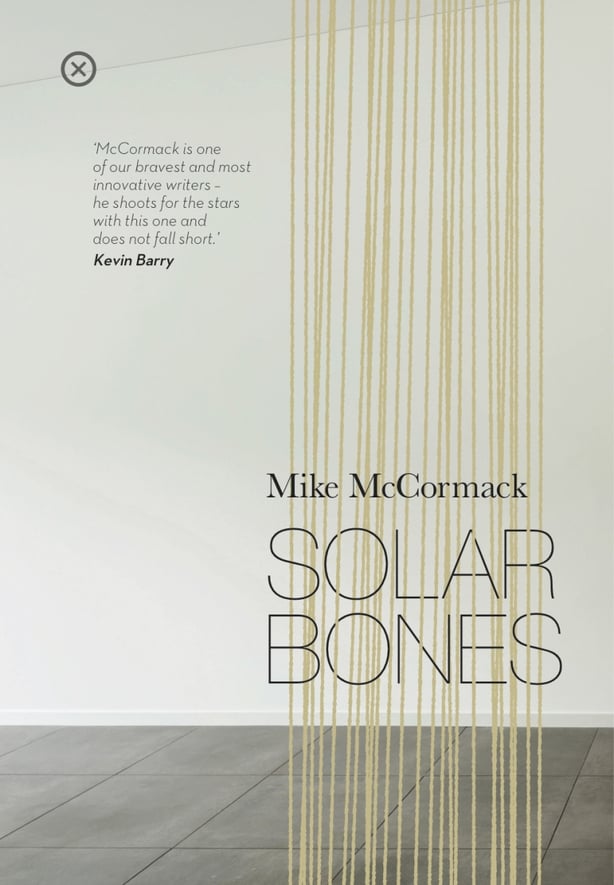 I mention the late William Trevor and John McGahern, and in terms of living writers, Colm Tóibín, three writers whose fiction has generally adhered to a realistic template. How did he stand viz a viz their approach to fiction? "They had a real influence on me when I started out," says McCormack.
"I was very quick to identify what I liked about them and I was very quick to identify the shortcomings - in my youthful arrogance - about what I thought what they were doing.
"I was reading John McGahern on the one hand and Philip K Dick on the other - I thought I discerned flaws in both of them, I thought there wasn't enough McGahern in Phlip K Dick, and not enough Philip K Dick in McGahern."
When setting out to be a writer, he believed he could draw on both disparate influences, represented by those two writers, for fictional work which would be mostly set in the West of Ireland. McCormack envisaged a brand of surreal experimentation which would not lose "its grip on the ground."
He currently teaches creative writing at UCG and has lived in Galway since attending college there in the mid-eighties. McCormack is married to the artist Maeve Curtis and the couple have one child. As to creative endeavours, he is completing a new short story and in the new year, will begin to look at work on another novel.
McCormack is clearly delighted to have won two prestigious awards. "It's great to be brought to attention, I've enjoyed the last week. You'd want to be fierce awkward to fall out with it, wouldn't you? People clapping you on the back and telling you `you're a great lad' - you can have enough of the other thing!"