Eoin Colfer is the best-selling author of the Artemis Fowl series, and the former Laureate na nOg for Irish children's literature. His other books include Benny & Omar, And Another Thing... (the sixth book in The Hitchhikers Guide To The Galaxy series) and Imaginary Fred - earlier this year he published Iron Man: The Gauntlet, a YA novel for Marvel Comics. This Christmas, his new concert musical Noël (with music by Liam Bates) premieres at the National Opera House, Wexford.
Film
Chef. This is definitely a movie for sons and fathers and how that relationship can deteriorate if a person doesn't pay attention to it. I don't usually get emotional watching a fillum but this Jon Favreau gem had me weeping at how great I was at being a dad compared to the star of this movie. Sharp script, excellent performances and an unashamedly schmaltzy final act that would wring tears from a stone. Also: hilarious (John Legend-zamo). Also: food heaven.
Music
Foreverland- The Divine Comedy. I am late to the DC universe and only dived in because I knew Cathy Davey was on a couple of the songs. By the end of track one, Napoleon Complex, I knew that I was in it for the long haul. Possibly because I have a very healthy Napoleon Complex going on myself and I am choosing to ignore the irony in the lyrics. My co-writer in the musical world is also an arranger so I know something about that talent, and if there is a finer example of orchestral arrangement on a pop record, I have never heard it. Neil Hannon's lyrics are sublime and his melodies stay in the mind and burrow deep into the memory. If I had to compare, I would say: imagine if they let Oscar Wilde write a Bond song.
Book
Eaters of the Dead, by Michael Crichton. Who doesn't love a good cannibal Viking yarn? And you would be surprised how difficult they are to find. This little gem might just fill that space on your bookshelf. Michael Crichton is the man who gave us such blockbusters Jurassic Park and Congo. This is one of his more contemplative efforts where he explores the differences between Arabic and Scandinavian cultures through the eyes of Ibn Fadlan, an emissary of the Caliph of Bagdad. With dragons, magic mist and monsters. Also: cannibalism and angels of death. An imaginative re-telling of the Beowulf legend translated from supposedly original manuscripts. Dodgy sources but superlative yarn spinning.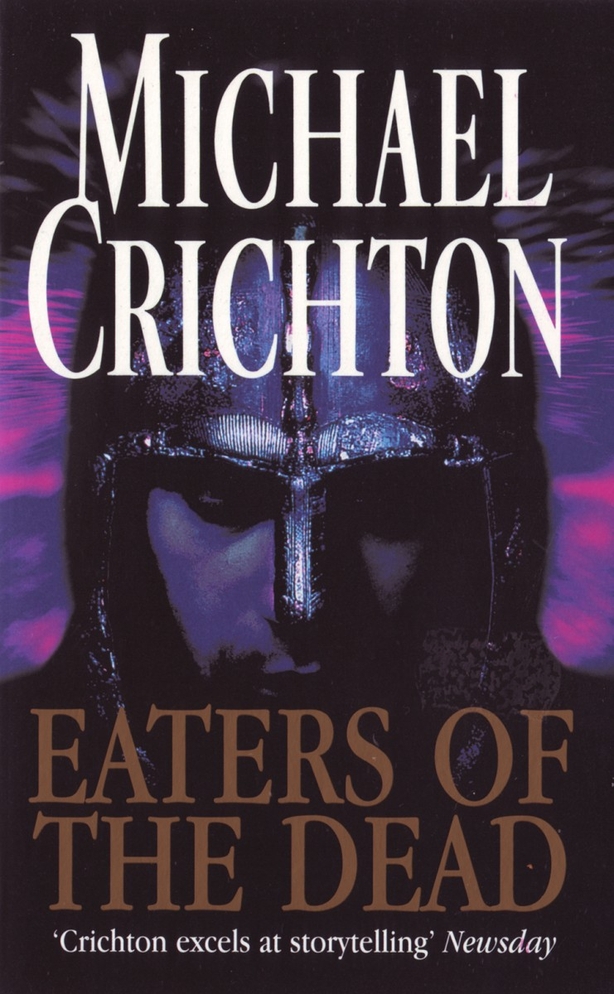 Play
Silent by Pat Kinevane, for Fishamble Theatre Company. Pat's Kinevane's tour de force continues to amaze audiences across Ireland and the world. In his one man play Mister Kinevane plays a Corkman homeless in Dublin, telling the tale of his brother's death. A profound piece to be sure, but so, so funny. A word of advice: don't sit in the front row or you may be skewered by the actor's sharp tongue and not in a nice way.
TV
I watched Billy Roche's recent RTE kidnap drama Clean Break and afterwards decided not to be friends with him anymore because he is obviously a disturbed individual. Wexford has never looked so good, except when you look into the black hearts of the protagonists. A nail-biting thriller from beginning to end with dodgy car dealers, crooked bankers, innocent victims and not much of a happy ending. Sure, what else could a fella wish for on a Sunday? All television should be made in Wexford.
Gig
Upcoming: Divine Comedy. Last attended: Chic. I rarely attend any event where I can't sit down and so Divine Comedy (coming to Dublin's Bord Gais Energy Theatre on February 26th, 2017) seems the perfect gig for me as I am assured there will not be a mosh pit. Also the music will be fabulous. I expect to spend as much time smiling at the playful lyrics to such classic songs as Gin Soaked Boy ('I'm Jeff Goldblum in The Fly') or National Express and recent gems like A Desperate Man, as I do briskly drumming my fingers to the rhumbtastic rhythms. Having said all that, I am capable of a sway when the occasion calls for it. My last concert was Chic, and a man would have to be a statue not to dance when Nile Rodgers gets going on that rhythm guitar. And in fact, in some parts of Ireland the statues would dance too.
Art
I travelled to Oliver Jeffer's recent exhibition Nothing to See Here in the Lazarides Gallery in London. Many people know Oliver as a maker of multi-award winning picture books. Too many awards, frankly. Share the love, judges. But Oliver is also a fine artist of depth, skill and intelligence as this collection proves, paying historical reference to recognisable European landscape and still-life paintings, Jeffers explores the idea that knowledge is power, focussing his study on themes of censorship and ignorance. I liked the paintings so much that I bought the gallery('s program).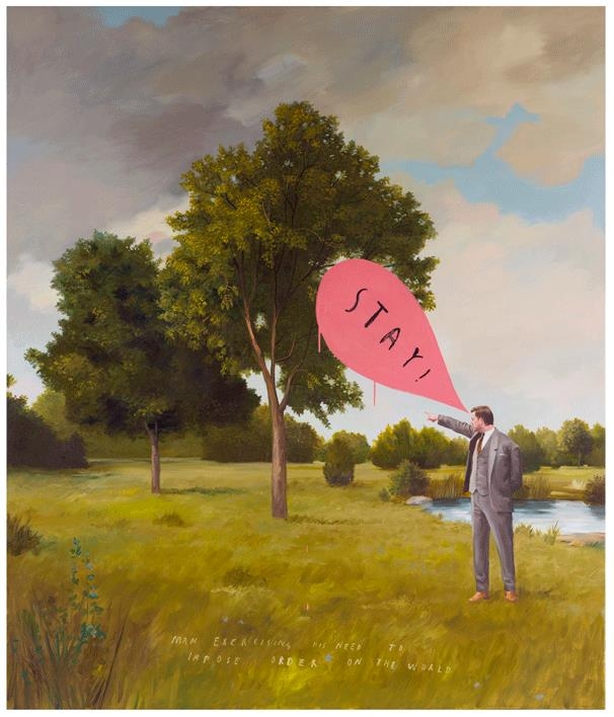 Radio
Bad Ambassador, with Rick O'Shea on 2XM. I feel with Bad Ambassador we are finally getting a look, deep into the murk that is Rick O'Shea's brain. And what a twisted place that is? Chock full of off-centre playlists and off-colour comments. Will somebody please give this man a late night talk show? I will even appear on it with Dustin if that's what it takes. Just imagine it: A black leather couch; Panti Bliss, Jerry Fish and Louise O'Neill. And Rick shuffling the cards. Don't tell me you wouldn't watch, especially if he hangs onto Cormac Battle.

Tech
Bose wireless Bluetooth headphones. Very good, but very dangerous noise cancelling. Noise cancelling makes a person think they are invincible crossing roads. I have nearly been killed three times wearing these in Monkstown. And it's hard to get run over in Monkstown. Mercedes have sensors now.
The Next Big Thing
Dovecote. I am not in a position at my age to be touting the next big thing unless it is an abs-shaping doodad that can be purchased from Mister Internet. But for once I am in the know. Irish band Dovecote released their first album earlier this year and played a showcase at the Unitarian Church on Stephen's Green. The audience was a strange blend of friends, fans, music heads and students (the singer is an archaeology lecturer) and the music spoke to all of us. Beautiful, sophisticated pop-folk with occasional forays into unhinged rock. I would like to be cynical as is my wont, but I can't. Great stuff.
Noël, the new concert musical from Eoin Colfer and Liam Bates, premieres at the National Opera House, Wexford from 19th - 23rd December, with matinees on the 22nd Dec and 23rd Dec. Ticket and further info here.