A trio of major new RTÉ documentaries are set for the big screen via this year's Cork Film Festival, which kicks off on Friday, exploring topics as diverse as television's impact on Irish politics, how digital fingerprints are rapidly becoming the most valuable commodity on the world's economy, and one Jesuit priest's 40-year fight against the devastation of addiction and homelessness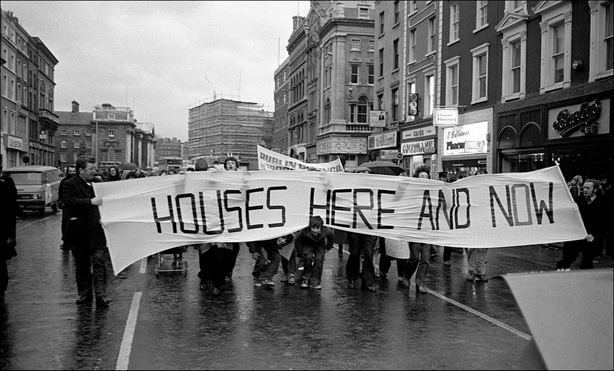 Peter McVerry: A View from the Basement, Wednesday 16th Nov @ 1pm, Triskel Christchurch
State negligence. Abdication of Ireland's most vulnerable citizens. A legacy of political indifference. And what a legacy. Destruction of communities. Forced removals. Addiction and homelessness. Forty years and more. Still it goes on. And for forty years human rights activist and Jesuit priest Peter McVerry has railed against such abandonment. In this hour-long documentary, McVerry re-lives those dark decades. But there is resilience there too – and humour – as some of those who've survived addiction and homelessness join him in telling that story. This screening will be followed by a panel discussion with Fr Peter McVerry.
Power on the Box, Thursday 17th Nov @ 1pm, Triskel Christchurch
What impact did the arrival of television have on the way the Irish state did Democracy? 55 years after the establishment of Teilifís Eireann and in the wake of historic elections on both sides of the Atlantic, it's timely to assess if television has purified or perverted the way in which our politicians perform their public duties. In the chamber, on the campaign trail, in the count centre and in gladiatorial debate, did the unrelenting glare of the audience hold our public representatives to account or to ransom? Power On The Box tells this rollercoaster story. Authored by journalist Harry McGee, it's the tale of how TV changed Irish politics forever.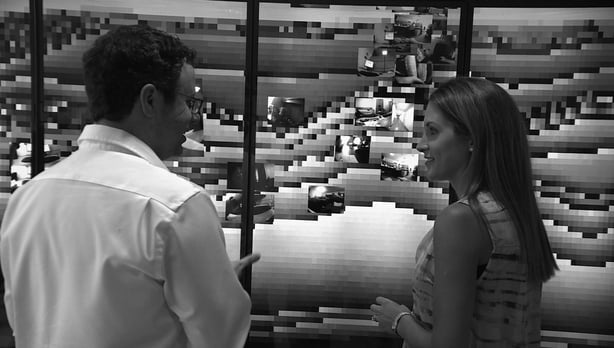 Know All, 1pm, Friday 18 Nov, Triskel Christchurch
Anne-Marie Tomchak (pictured above) was born and reared on a farm in rural Longford. But as the newly appointed Editor of Mashable UK, she is quickly becoming one of the most influential voices in a brave new digital world. Anne- Marie brings her expertise home, as she explores how digital fingerprints are rapidly becoming the most valuable commodity in the world's economy. As the lines of public and private domains blur and technology forces society to abandon the notion of anonymity, Anne-Marie asks whether Big Data is selling Ireland short. The screening will be followed by a discussion with Ann-Marie Tomchak.
This year's Cork Film Festival festival will also screen a number of new Irish feature films and documentaries, as well as a whopping 39 new Irish short films - the winner of the Grand Prix Irish Short, presented by RTÉ Cork, and the winner of the Grand Prix International, will automatically qualify for the Oscars longlist. View the programme in full here.
Fr Peter McVerry photo: Derek Speirs