Every Dubliner has a Bono story - photographer Darren Kinsella has a great one.
When I started taking photos as a hobby way back in 1990, little did I know the path it was going to take me on. I've been very lucky over the years to work with the Northside People, and this has afforded me opportunities that many could only dream of.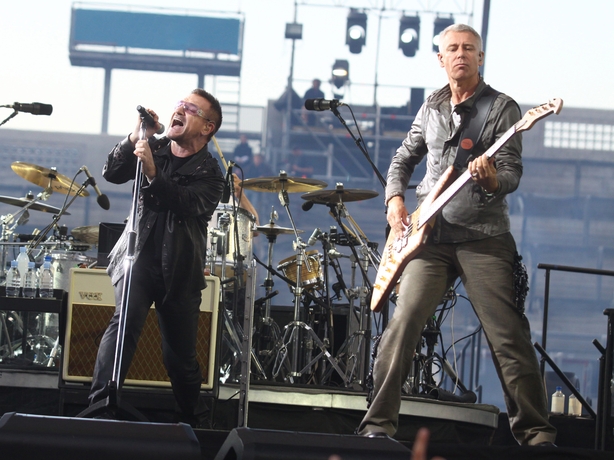 As a teen growing up in Finglas, I was U2 crazy. I saw them in Croke Park in 1985 and again in 1987 where I still remember the torture of being in the front row and being crushed against the barrier. I watched the press photographers snap away when U2 took to the stage and imagined how cool it would be to be in their position.
The first time I got to photograph Bono was at the National Entertainment Awards in 1994. I was there to get photos of Brendan O'Carroll who I had snapped regularly over the previous months. I told Brendan that we should try to get Bono and himself together for a photo. As soon as the opportunity arose, Brendan invited Bono to join him for a photo and I had the picture I wanted.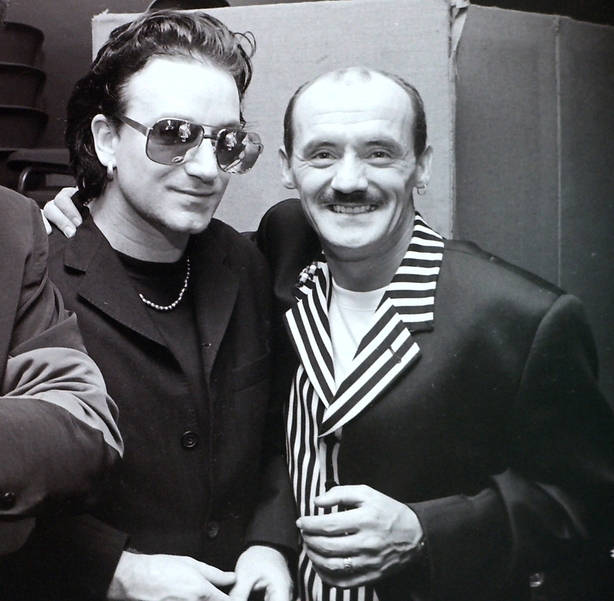 Over the following years I got to capture U2 concerts for Northside People every time they played Dublin. I clearly remember standing in the pit at the Popmart concert in Lansdowne Road, looking at the fans in the front row and thinking back to that day in Croke Park a decade earlier.
Around 2003 I started to do quite a bit of celebrity photography. The boom was in full swing and the rich and famous were regularly seen around Dublin, quite often in the company of Bono. That year I got to photograph Bill Clinton, Victoria Beckham, Arnold Schwarzenegger and one late night at the Clarence Hotel, Bono and Robert De Niro. I had photographed Bono on a regular basis by now and he always stopped for me.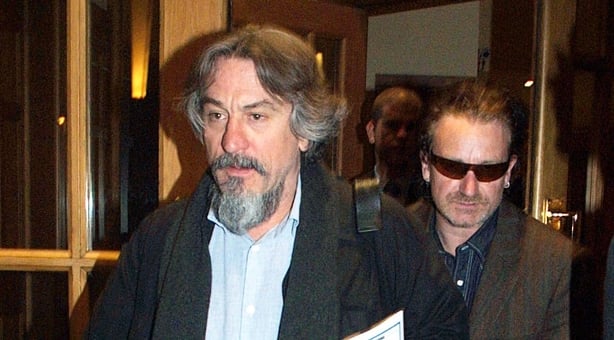 Shortly before Christmas that same year, I again found myself outside the Clarence. U2 were expected for a party that was taking place. Bono arrived and went inside. He then came back out and held the door open for myself and the other two photographers I was with. He invited us in for a Christmas drink. As a non-drinker, I had to decline his offer of champagne, but he sat with us for 30 minutes chatting. While it was something I never really did, I couldn't turn down the chance of a selfie with him.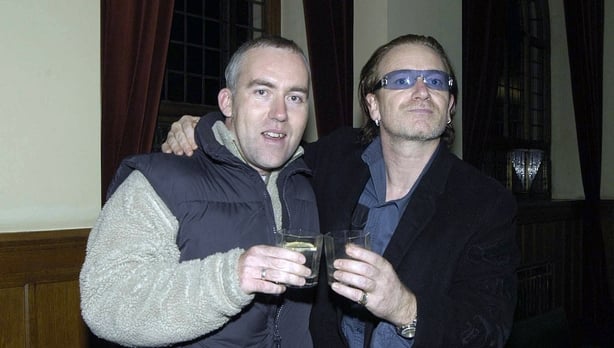 In 2011 myself and my friend - fellow Finglas native Samantha Libreri - decided to do a book about our hometown. We wanted to show the good side of Finglas and compiled a list of names of people who we would interview and photograph, asking them about their life and what it meant to be from the area. We had a long list and among the names was Bono. We put in a request through U2's management company and it was accepted.
While working at the Late Late Show's 50th anniversary, I met Bono in his dressing room in RTÉ to photograph him for the book. It was a small room but I had to make it work. My heart raced as I thanked him and scanned the room for a suitable spot. I suggested he sit on the large couch in the middle of the room. I did a couple of shots, and he then lay across the couch and I knew I had the image that I wanted. I had been in the room for no more than three minutes, but he was aware I'd be looking for a good picture and he did not disappoint.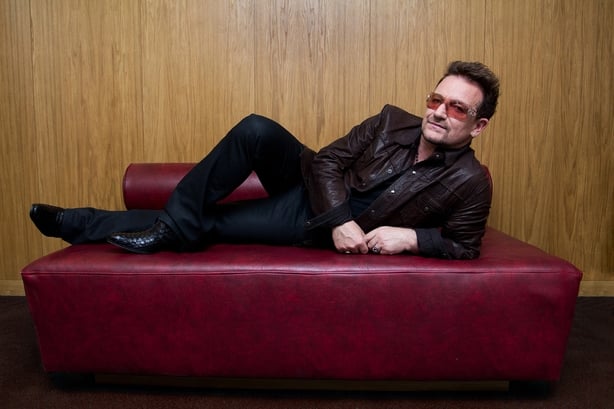 Most recently I photographed the U2 Innocence + Experience Tour at the 3 Arena last November. It was almost 30 years since the first time I saw them, yet I was totally blown away by how they managed to reinvent the concert experience again and again.
After 26 years in photography, I see how hard it is to remain relevant in what is an ever-changing world of selfies. It's the exact same for music. But after 40 years, U2 are still showing the rest of them how it's done.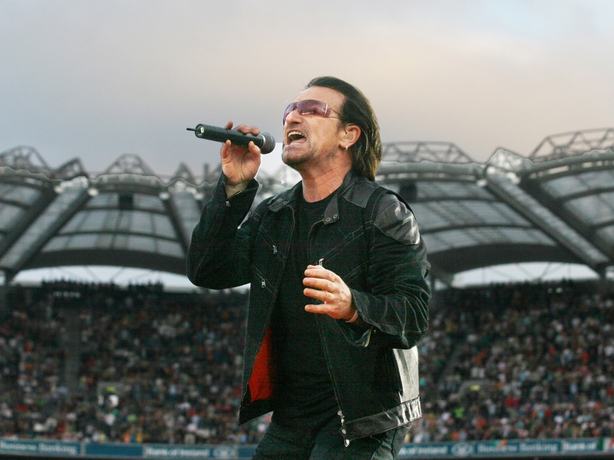 This piece was originally published in the Northside People, All photographs reproduced courtesy of the author - find out more about Darren Kinsella here.