Painting The Nation's Big Picture Competition has had an incredible response, with paintings being submitted by amateur artists from every corner of Ireland.
It's not too late, however - Painting The Nation is looking for more of your wonderful entries.
This bit is important: In order to be in with a chance of making it to the competiton final, it's important that your painting meets the technical requirements. All entries must be at least 1MB in size and if possible in landscape format - although this isn't a must.
When taking a photo of your painting, be sure to include the entire painting and be careful it isn't cropped or that you aren't losing some of the edges.
And don't limit yourself to one entry! If you are having difficulty choosing one of your pieces, send in a few.
In the meantime, enjoy a selection of choice entries to date, with views of Wexford, Tramore, Wicklow and Cork City. Be sure to watch the newest episode of Painting The Nation here, and enjoy a 90-second portrait still life painting masterclass here.
My name's Deborah Stedmond (54). This is an oil painting I did of Wexford bridge, It was a very over-cast day. I loved this route into Wexford town and whenever I visit the town it very often is a cloudy day, sure that's Ireland.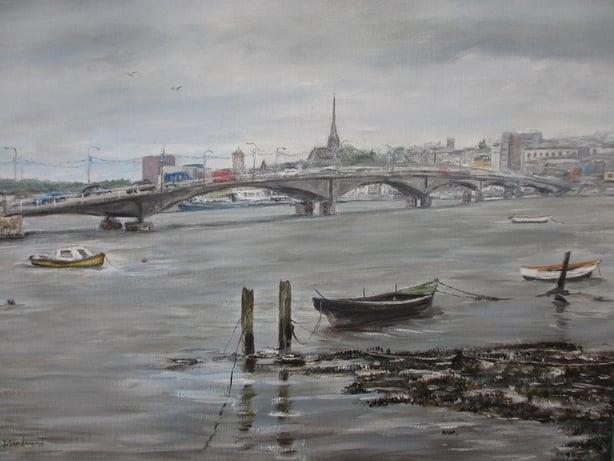 I chose this particular painting on account I had recently found the photos I was using to paint from 10 + years ago. So last year, 2015, decided to merge chisel brush pointallism with realism. If you ever visit Inishbofin, it's a magic place, a haven for any artist. Graham Bradtke, age 63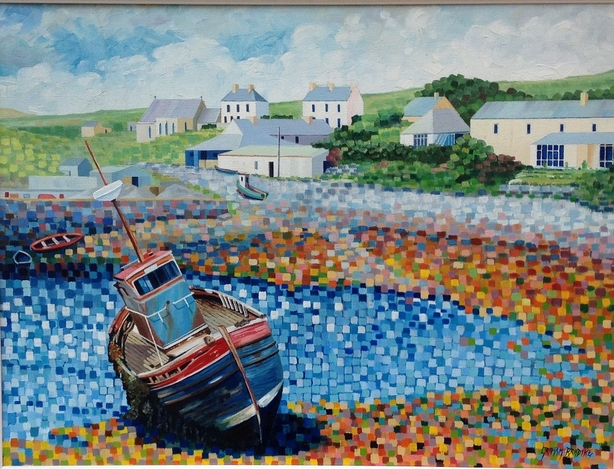 My name is Angela Mulligan, age 71 years, I started painting 10 years ago, as a hobby. We live near the sea in Sligo. I love to look at water, it's colour and movement. I was inspired to do this painting from my admiration for these courageous people who dare to ride the waves.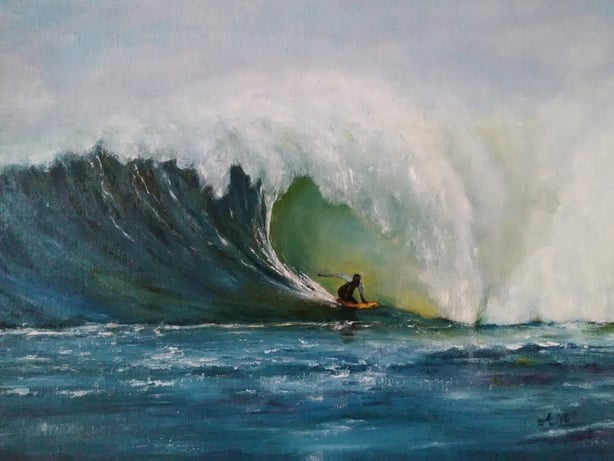 My name is Jacqueline Holohan I live in Donnybrook and I am 60+. My hobby for many years is painting in oils and when I travel around the country on holidays I always have my camera with me to photograph scenes that I like. I am particularly drawn to harbours and fishing boats with reflections in the water. Hope you like my work.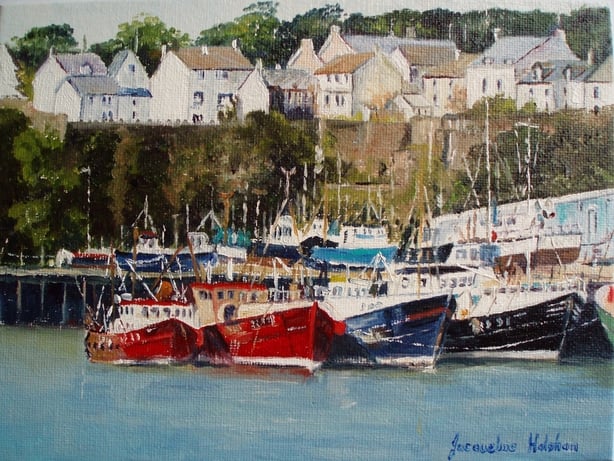 My name is Aaron Forde and Im a 43 year old self taught artist from Arklow in County Wicklow. I've attached my acrylic painting of Fanad Lighthouse which I painted after a trip to Donegal with my wife and her parents. It's a beautiful spot with amazing colours in the sky which I tried to portray in the painting.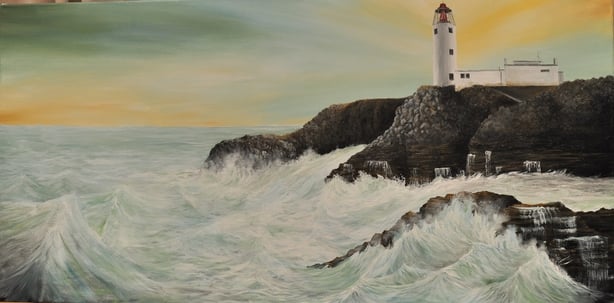 Painting The Nation, RTÉ One, Sunday @ 7.30pm