It's the semi-finals of Painting the Nation and our four remaining painters are in Dublin facing their toughest challenge yet - the portrait. Will their self-portraits be a revelation and who will perfectly capture the beauty of model Roz Purcell?
We need your consent to load this Facebook contentWe use Facebook to manage extra content that can set cookies on your device and collect data about your activity. Please review their details and accept them to load the content.Manage Preferences
This week our semi-finalists are in Dublin's fair city where our judges want to test their skills at one of the most notoriously difficult painting challenges: portraiture.
Painting for a chance to win a prestigious place in the OPW's national art collection, our remaining amateur painters must, first of all, look deep into themselves to succeed – this week's warm-up challenge is to capture themselves, in self-portrait, on canvas.
Painters from Rembrandt to Van Gogh famously produced countless self-portraits. But will the four amateurs' self-portraits go down in art history or get the thumbs-down from the experts?
Everything is at stake as the painters take on this week's Exhibition Challenge, a make or break portrait that will decide who makes it into the final and who goes home despite coming agonisingly close to the end.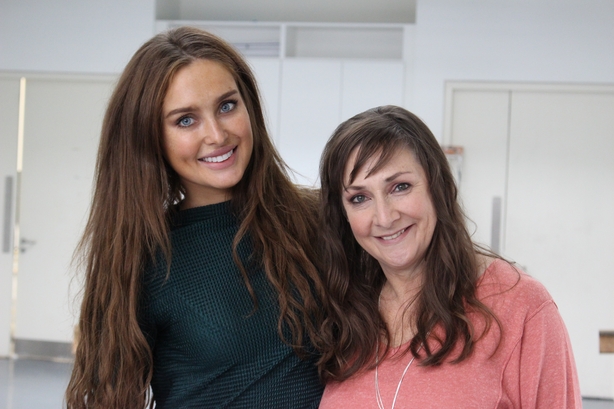 Roz with Painting The Nation host Pauline McLynn
Inspired by Sir John Lavery's portraits of his society-beauty wife Hazel, our judges have asked a modern-day society beauty to pose for our artists. Model-turned-foodie Roz Purcell is no stranger to Irish audiences. A self-confessed country girl and foodie, she is now as well-known across the island for her food-writing as her striking features.
But a face as symmetrical and evenly-proportioned as Roz's is particularly difficult to capture on canvas, and our judges know that this subject will push our painters to the limit.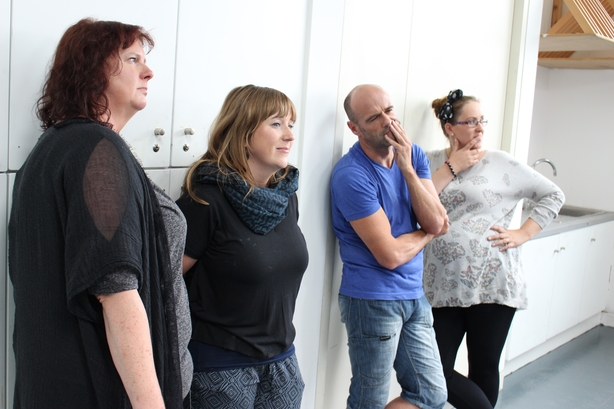 The final four painters... There can be only one winner!
Our four amateur painters have just three hours in which to capture a perfectly symmetrical face, beloved of photographers the world over – and then present their interpretations of Roz to her friends and family.
So what will Roz's friends and family make of our four amateur painters' portraits? Which painter will lose in the face-off? And which three amateur artists will paint their way into the Painting the Nation 2016 final?
Painting the Nation, RTÉ One, October 23rd at 7.30pm. Catch up with the previous episodes of Painting The Nation here.