This week's Painting The Nation, is sent in magnificent Killarney, Co Kerry, where our five remaining hopefuls must capture the highs and lows of one of Ireland's best-loved sports on canvas.
We need your consent to load this Facebook contentWe use Facebook to manage extra content that can set cookies on your device and collect data about your activity. Please review their details and accept them to load the content.Manage Preferences
Horse-racing in Ireland dates back to the most ancient times and remains a firm favourite with people the length and breadth of the country. Ireland is known worldwide as a centre for excellence for horse-breeding and training, and Kerry-based trainer Tom Cooper's horses have done him proud on courses from the Curragh to Cheltenham.
For this week's warm-up challenge, our judges want to test our amateur painters' life-drawing skills. Usually, this involves drawing or painting a human being – but to help our amateur painters prepare for this week's Exhibition Challenge at the Killarney Races, Tom has lent them a thoroughbred racehorse instead.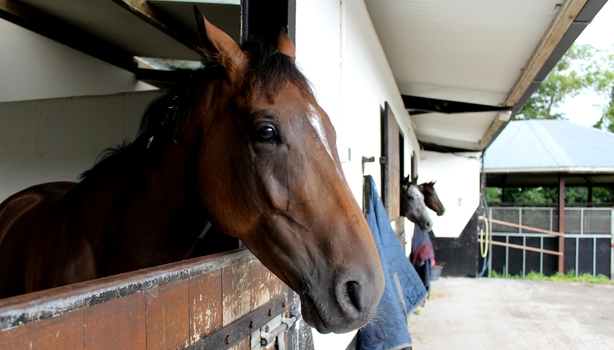 He Can Sting is this week's first subject. It all starts well, as he stands patiently by his groom and our painters get to grips with drawing a horse from life – but this prize-winning stallion has no intention of giving our artists an easy ride!
How will our painters manage with this lively subject? Who will excel at this equine challenge, and who will fall at the first hurdle?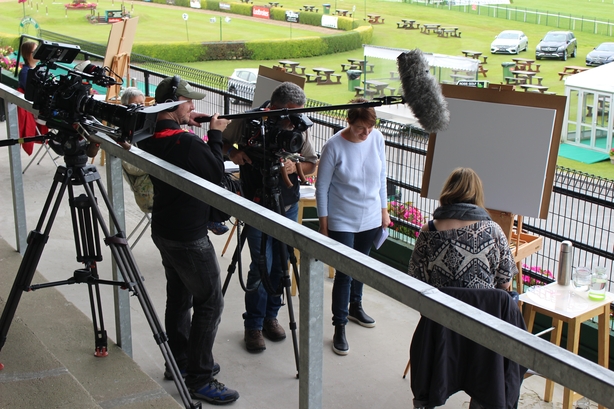 For this week's Exhibition Challenge, the painters are armed with sketchbooks and chalks and sent to the Killarney Races. Inspired by Jack B. Yeats' wonderful images of horse-racing, their challenge will be to capture, in sketches and later on canvas, all the colour, excitement and drama of a day at the races.
The following morning, they are brought back to an empty racecourse – where they must rely on their sketches and memories to paint their interpretation of Race Day. Painting for a place in the semi-final, our five contestants must decide what interpretation of race day will impress the judges and get them over the finish line.
What will the people of Killarney make of the five different interpretations of the Killarney Races in this week's Painting the Nation pop-up gallery?
Who will win this Grand National of painting challenges? And who will come a cropper on Beecher's Brook?
Painting the Nation, RTÉ 1, Sunday, October 16th at 7.30pm. Catch up with last week's episode of Painting The Nation here, and enter the Big Picture challenge here.