The entries are still flooding in for Painting The Nation's Big Picture competition, with amateur artists from across the nation submitting their work for consideration - and the standard has been extraordinary. 
It's not too late to submit your own work, either: Paining The Nation is asking amateur painters from across the country to share their own artworks of beautiful places around Ireland, and to tell us why that place is special to them. Find out more about The Big Picture here. 
Here, we feature another quartet of splendid entries, with unique views of Kerry, Clare, Roscommon and south County Dublin...
1. Derrynane Bay, Kerry, by Liz McGuire, age 59. This is special for me as a child we went every year on holidays with my parents and my grandmother. My mother passed away last year ten years after my father and I decided to paint this in memory of them both.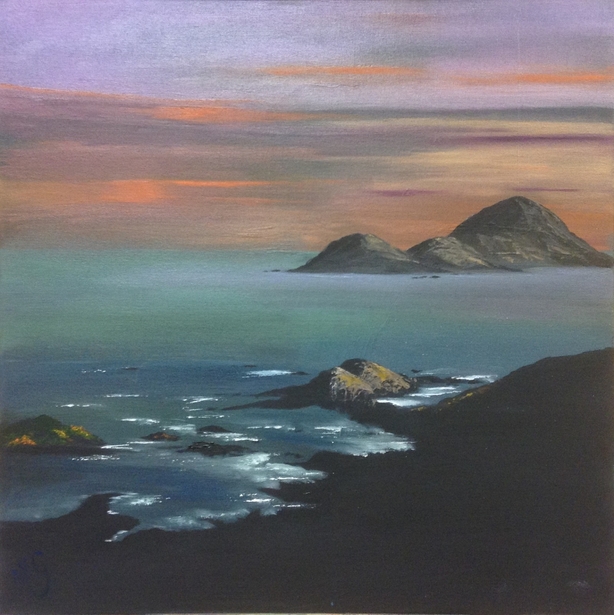 2. My name is John O'Toole and I am 69 years old and I like to paint. The painting I have attached is a view from where my son lives in Glencullen. He has five standing stones in his front garden. The view of the sugerloaf is fantastic. I find it very peaceful there and I would regard it as my favourite place to be. I have titled this painting 'Druid in the Glen'.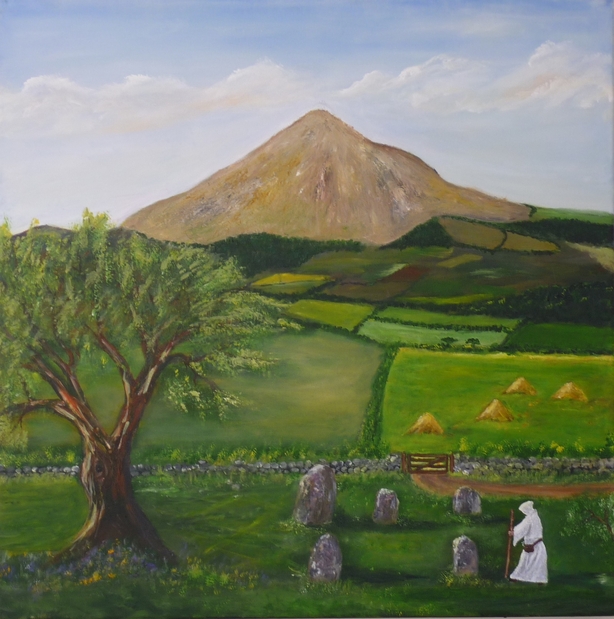 3. My name is Noella Manley. I am in my late 50s. I started painting in a evening class 2 years ago and  I love painting. My picture is of the Bridge at Rooskey, Co Roscommon. My sister in law is originally from Rooskey and the bridge holds very fond memories of her life growing up, leaving home but always returning. It's an unusual image of the trees covered in snow on a crisp morning a few years ago.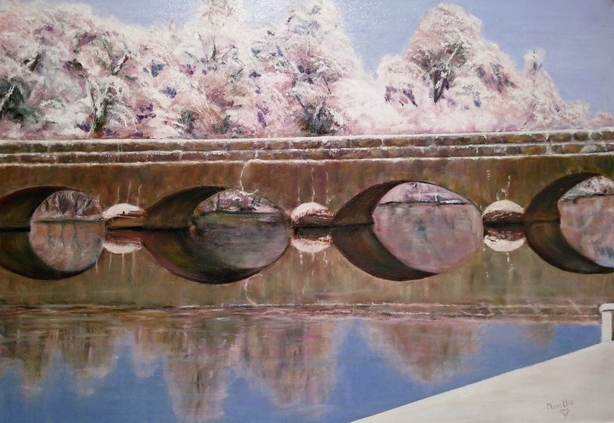 4. I'm Lidia Eccles, age 70, my picture is of Carrigaholt - a quiet seaside village I lived near, with beautiful scenery, local pubs, a dolphin watch and wonderful memories spent at the oyster festival!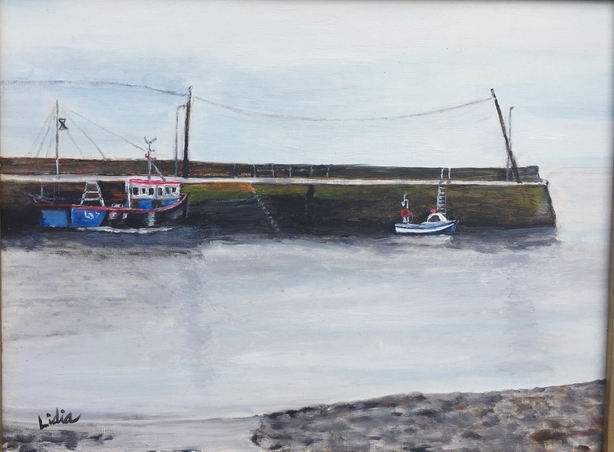 Painting The Nation, RTÉ One, Sunday, 7.30pm