Click above to listen to The Speed of Light and How It Cannot Help Us by Chris Connolly 
The Francis MacManus Short Story Competition for original stories was established in 1986 in memory of the late RTÉ Radio broadcaster and novelist Francis MacManus. In the thirty years since then it has supported and encouraged many new and emerging writers - previous winners include Claire Keegan, Nuala Ní Chonchúir and Martin Malone, all of whom have gone on to establish their own successful writing careers.
This year, there were over 800 entries and over the course of the summer they were read and re-read multiple times until a final shortlist of twenty four stories emerged.  The judges - Evelyn Conlon, Declan Meade and Mary Morrissey - then read all the stories on the shortlist. The Francis MacManus Short Story Competition isn't just about writing for the page, however. The winning stories also need to work as stories for radio. For that reason, all of the shortlisted stories are recorded and the judges listen to those recordings before their final meeting.
Another very important aspect of this competition is that the entire process from beginning to end is carried out anonymously, so that no one - including the judges and the production team - knows who the writers are until after the winners have been chosen.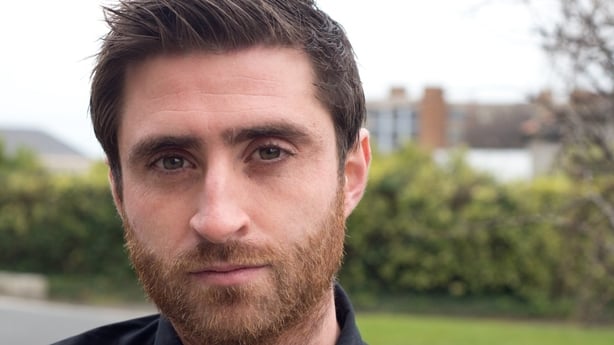 The overall winner for the 2016 competition is Chris Connolly (pictured) for his story The Speed of Light and How It Cannot Help Us - listen to his story above. This is a story which explores the complicated nature of unconditional love, in particular the love of a mother for her son, and how far that love can be stretched before it finally reaches breaking point.  The judges described this story as 'very affecting, and seemingly effortlessly done.  A really good short story for radio'
Second place went to Lisa Frank for her story An Spidéal Road and Mark Evans won third prize for his story Chalk and Cheese.
In a departure from previous years, the story which came in 4th place, The Sleeping Giant by Catherine Donnelly was singled out by the judges for a special commendation.
The author of the overall winning story receives €3,000, with prizes of €2,000 (2nd prize) and €1,000 (3rd prize) are awarded to the authors of the second and third winning stories. 
All twenty-four shortlisted stories will be broadcast over the next five weeks on RTÉ Radio 1 at 11.20pm - listen to Mark Evans' Chalk and Cheese here.
The closing date for next year's competition will be March 31st, with entry forms available from mid- January. Check the  Francis MacManus Short Story Competition site for updates.