In June 2015, artist Siobhan McDonald travelled to the Arctic Circle to gather inspiration for a forthcoming exhibition. This week's Lyric Feature, Crystalline, tells the story of that remarkable journey.
Stunned by the beauty of her first sight of a glacier, losing track of time in the 24-hour daylight, walking through a landscape where it seems no human has ever stood, Siobhan gathers sound recordings, natural objects, sketches and photos which she will later use to inspire new artwork.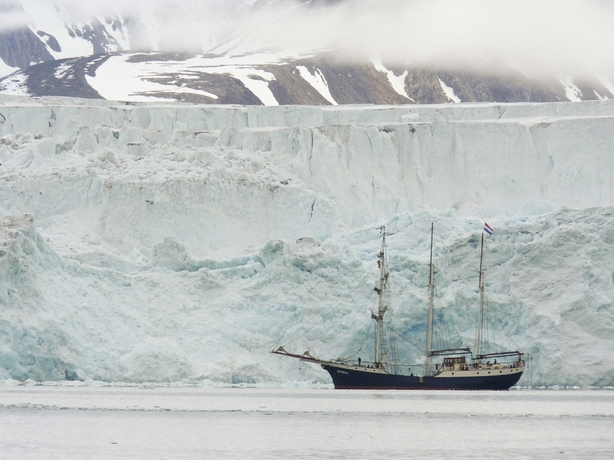 'The Man who missed the Passage' - digital image by Siobhan McDonald
"The experience of being there," says the artist, "in the presence of such beauty and strangeness, was revelatory to me and I want to distil what is ephemeral and essential in this frozen landscape, to draw attention to the porous nature of reality and the tipping of natural balances in the North Pole."
The soundtrack to the programme features new work by renowned composer Irene Buckley which incorporates sound recordings made by Siobhan in the Arctic Circle.
The Lyric Feature: Crystalline, RTÉ lyric fm, Friday 7 October 2016, 7 pm. Siobhan McDonald's solo show Crystalline will open in Paris in the Centre Culturel Irlandais on 26 January 2017.