Painting the Nation is an exciting new series hosted by Pauline McLynn for RTÉ One which tests the talents of some of the very best amateur painters in the country. The first episode debuts on RTÉ One this Sunday, October 2nd, at 7.30pm.
We need your consent to load this Facebook contentWe use Facebook to manage extra content that can set cookies on your device and collect data about your activity. Please review their details and accept them to load the content.Manage Preferences
Following a national call-out earlier in the year, seven amateur artists were selected from hundreds of hopefuls from across Ireland to vie for the honour of having a painting chosen by the Office of Public Works for the national art collection. Their challenge is to impress the judges – professional artists Una Sealy and Gabhann Dunne - as they capture some of Ireland's most iconic people, places and traditions on canvas.
Without further ado, let's meet the Painting The Nation finalists:
KEVIN MCCANN
Age: 51
Living in Laois, originally from Dublin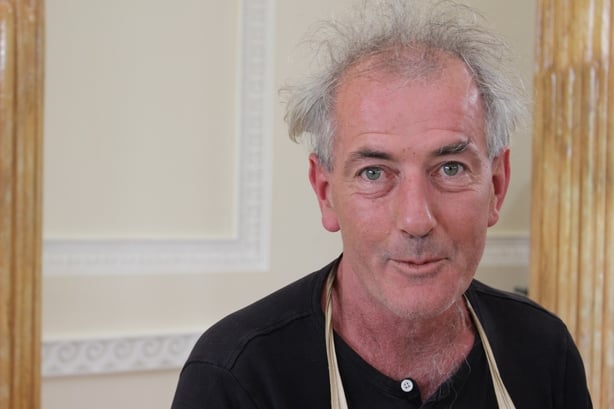 Originally from Dublin, now living in Laois, Kevin McCann lives in a house he calls 'Glory Glory' - his "very own slice of heaven" in the foothills of the Slieve Bloom Mountains. Having left school early, Kevin originally trained as a carpenter. However, he soon discovered an artistic streak, and began working in different ways with wood, carving and shaping it into beautiful pieces and making furniture. He also developed an interest in ceramics and particularly enjoys sculpting figures.
He shares his home with a menagerie of animals, including his beloved collection of birds. He says if he never had to step foot outside his home he would be content to stay there, painting, woodcarving, sculpting and caring for his animals.
Kevin describes painting as something he has always felt compelled to do. He has been drawing and painting since he was a child and would have loved the opportunity to go to art college. A self-taught artist, Kevin particularly enjoys working with oils. He occasionally paints with acrylics and loves drawing with pencil and charcoal.
He has had a few successes in art competitions. A few years ago, he applied to take part in a council-supported arts project. He was honoured to have his wood carving of swans displayed at Kilminchy Lake in Laois.
A true creative, Kevin also plays guitar and writes music, and has played at the Electric Picnic festival.
SINEAD MCCARTHY
Age: 41
From Cork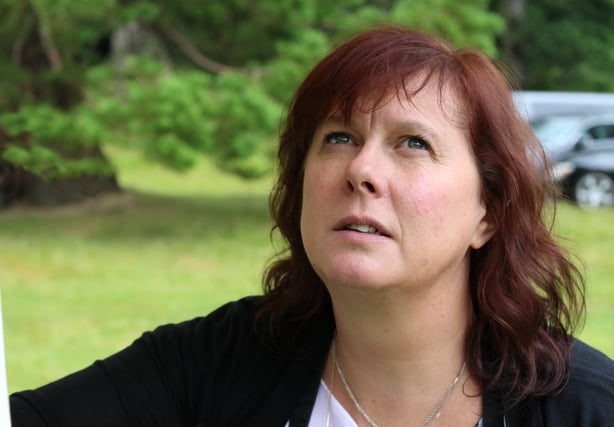 Sinead McCarthy always loved to paint and did a diploma in fine art in the nineties. Her plan was to pursue a career as a full-time artist. However, following the sudden death of her mother when she was in college, Sinead says she lost her ambition and put her dreams on hold.
Sinead went on to work designing murals and working as a sign-writer but says she lost her creative spark when it became less about art and all about making a living. Having settled into life in Dripsey, County Cork, with her husband, Sinead threw herself into raising their three children, Aisling, Conor and Maggie. About five years ago, she began painting again in a bedroom at home. Now, with her youngest daughter in school, she says it is time to do something for herself and finally pursue her passion for painting.
She loves working with pencils and acrylics and recreating images from photographs. She draws inspiration from the world around her and particularly enjoys capturing her children and local landscapes in paint.
When she isn't painting and spending time with her husband and children Sinead enjoys dancing and walking, and is part of a local orienteering group.
ALAN RYAN
Age: 49
Living in Enniscorthy, Wexford, originally from County Dublin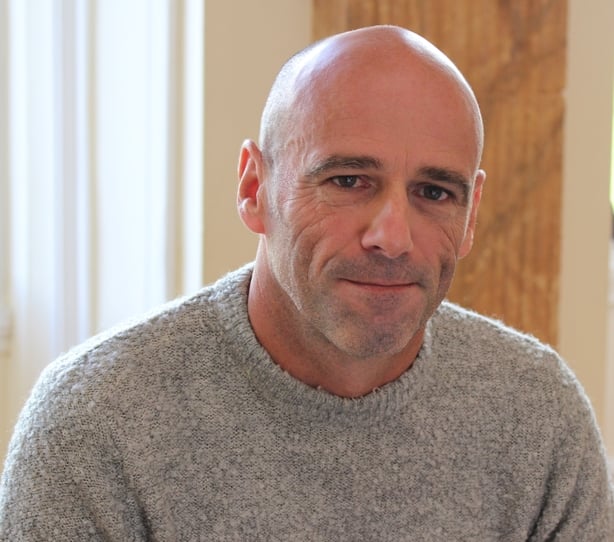 After years traveling as a geologist, Alan Ryan, from Enniscorthy, Co. Wexford, became a full-time dad to children Luke and Emily. He has always felt that he had an inner painter bursting to emerge. Having returned to college as a mature student, Alan says that in middle-age he has embraced the idea of life-long learning, of never standing still. And now that the children are a little older, he wants to take the time to focus on developing his painting skills.
Alan's other great passion is fitness: he has competed in sixteen Iron Man triathlons worldwide. At the tender age of 42, he became the Irish Iron Man champion. He is the only Irishman from the Republic of Ireland ever to finish on the podium at the World Iron Man Championships. He has done so twice, claiming a third place in the over-45 age group at his last attempt in 2012.
Alan is a keen portrait painter and enjoys painting portraits for family and friends. Having grown up in Skerries, County Dublin, he also draws inspiration from landscapes and the sea. He most enjoys working with oils and says he sees the world through the eyes of a painter always thinking of different ways to paint places and objects. He says he prefers to paint in private - he doesn't even like his wife watching him work!
He says that painting is similar to training for an Iron Man - albeit without the pain. Painting gives him the same sense of satisfaction and calm as training.
SINEAD LAWLESS
Age: 37
Living in Dublin, originally from County Cork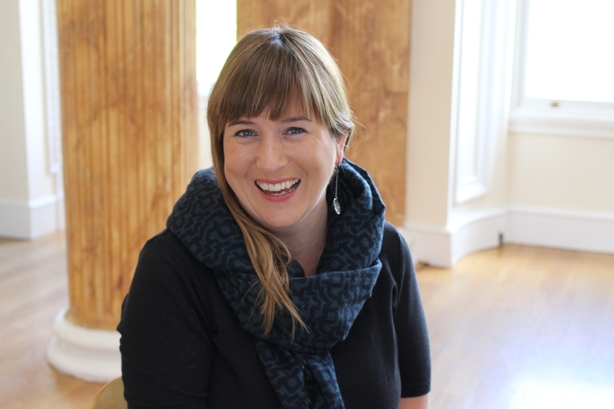 Originally from Cork City, Sinead Lawless lives with her husband, cat and dog in Dublin.
Her creative streak was nurtured from a very young age by an artistic grandfather who taught her basic painting and drawing. She had her heart set on studying fine art, but instead studied animation and went on to work as an illustrator and designer.
In 2006, Sinead was diagnosed with severe ulcerative colitis and admitted to Intensive Care. Her illness forced her to leave full-time work and she used the time out not only to recover, but to re-evaluate her life and focus on what was really important to her.
After her recovery, she began to spend time painting in her bedroom studio at home. She has no formal training in fine art but feels she would love now to develop her artistic streak in this direction. Painting has had a hugely positive impact on Sinead's health; she says she loves it because it has given her an outlet for her creativity which doesn't sap her physical energy. She enjoys the freedom painting gives her to be expressive, and says she would happily sit for hours and paint.
Last year she and her brother began teaching basic illustration and animation classes, mainly to children. She absolutely loved it, and hopes to do more teaching.
Sinead's other great love is music and she is part of the Dublin Ukulele Collective.
AGNIESZKA RYAN
Age: 30
Living in Meath, originally from Poland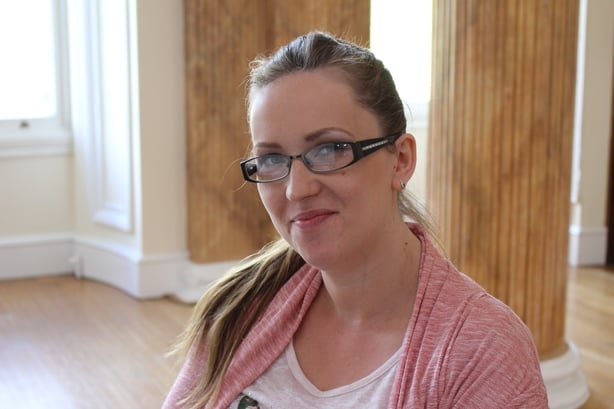 Agnieszka is originally from Poland and now lives in Navan, County Meath with her husband Andy and son Aaron. Having studied art in secondary school, she didn't think she would ever make a career of it, but started to paint as a hobby when she became pregnant with her first child.
Agnieszka paints in her spare time in her sitting-room at home. The walls in her home are adorned with her many paintings, She enjoys painting portraits and caricatures as gifts for friends. Portrait-painting is her real love, but she also enjoys painting landscapes and says she finds inspiration in the beauty of Ireland.
She works exclusively in oils and, when she is not busy at work as a Healthcare Assistant, she takes the time to paint. Agnieszka also enjoys cooking and baking with Aran. As a family, they enjoy going for walks near their home with their dog.
LOUISE TREACY
Age: 61
Living in Tagoat, Wexford, originally from Dublin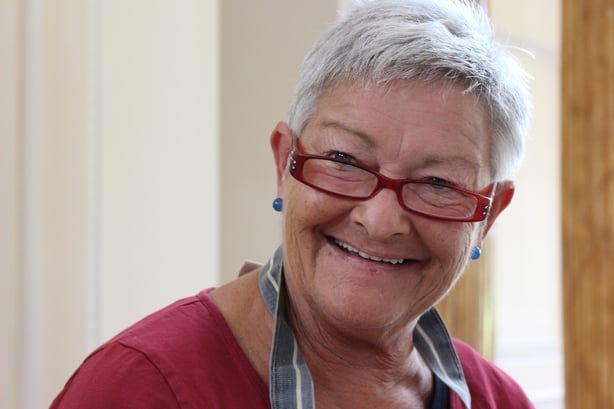 When she isn't travelling the highways of Europe in her trusty camper-van 'Thelma', Louise Treacy lives in Tagoat, County Wexford. Louise's interest in art was sparked in her late teens when she worked in hand-lettering and design for a local box-printing company.
Louise always dreamt of studying art properly but circumstances never allowed her to do so. She worked at a variety of jobs over the years, but it wasn't until later in life that she allowed her creative side to flourish again. First she enrolled in a local life-drawing class. Then, in her mid-50s, having been made redundant, Louise took the leap to study art. In 2009, she completed a diploma in art, craft and design in her local IT. She then went onto complete a degree in fine art, specialising in sculpture.
Louise always longed to own a camper-van. Now that she does, she spends her time traveling with 'Thelma' stopping off to paint any passing landscape that inspires her. She enjoys working in oil and watercolours, and also making things out of disused and broken objects she finds. Louise travels around Ireland and Europe to take part in landscape- painting - or "plein air" - events and competitions. She has had some success in these competitions and has won prizes for her work.
In her spare time Louise also loves to write poetry, and, when she's back at home, is kept busy by her grandchildren and occasional gardening.
DAVID MONAGHAN
Age: 19
From Gorey, Co. Wexford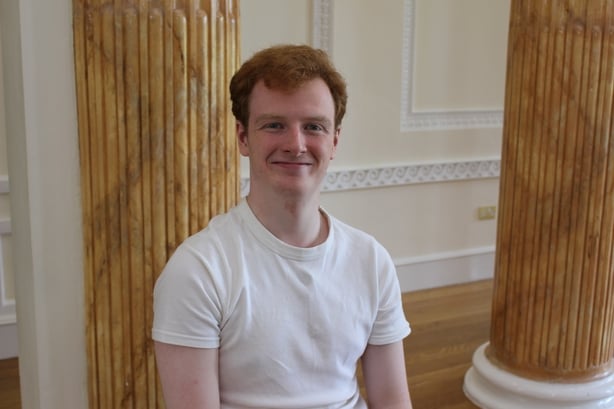 Nineteen year-old David lives in Gorey, Co. Wexford, with his Mum and sister. Ever since he was a child, David loved drawing, and displayed a particular talent for copying drawings and cartoons using pencil and chalk. First introduced to the joys of painting in transition year, he began to spend more and more time painting.
David now paints in his bedroom. He loves to work with acrylics, though has recently started to paint with oils. He particularly enjoys painting portraits. He mostly paints portraits of family and friends and copies images of famous people from photographs he finds on the internet. He has also begun to dabble in abstract painting, and enjoys drawing and illustration with pen and ink.
Although he is only nineteen, David has already won competitions and accolades for his work. In 2014, he was awarded fourth place in the Texaco Children's Art competition for his portrait of poet Seamus Heaney. He later presented the painting to President Michael D Higgins. In August 2014 he was invited to exhibit his portraits of international peace-builders to foreign diplomats at the Caux Palace in Switzerland. Last year, he won the title of 'Young Artist of the Year' in a competition organised by the Talbot Hotel in Wexford. His portrait of Sir William Orpen is currently on display at the hotel.
In his downtime, David bakes shortbread, watches history documentaries, reads and socialises with friends.