I've always been a restless reader, ever since I was a child.
Back then I didn't know there was something called 'genre' – I just read indiscriminately, soaking up stories about magical islands, gunfighters and outlaws, pirates and princesses, exiled rabbits and child detectives. Whether it was of literary merit was almost irrelevant (it was a story; ergo, it was good); what mattered most was that it was interesting.
When Dan Bolger asked me to put together a collection of stories by Irish crime writers for New Island Books, my first thought was that it was about time. Irish crime writing was at best sporadic until two decades ago; today, in what is really a very short space of time given that publishing tends to move at a pace little quicker than glacial, Irish crime writing is something of a literary phenomenon, its best-known practitioners bestsellers and award winners around the globe.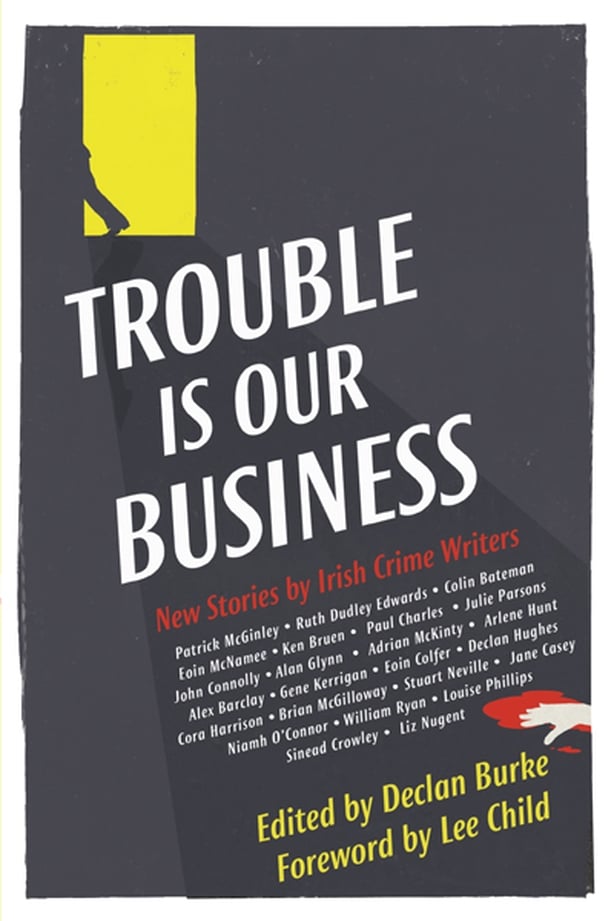 But what really interested me in the project wasn't the quantity or quality of Irish crime writing, but its diversity. Scandinavian crime fiction, or 'Nordic Noir', has taken the publishing world by storm over the last decade or so, but for my money Irish crime fiction represents a much more fascinating development. By comparison with the rather narrow genre parameters within which Scandinavian writers operate, there is hardly a sub-genre that Irish writers haven't explored: the private eye novel, the police procedural, the psychological thriller, the historical mystery, the whodunit and whydunnit, the urban noir, the post-modern sleuth, the supernatural thriller, the comedy crime caper, the serial killer, the domestic noir, the spy novel, the forensic detective, et al. Irish crime novels are set in Dublin, Belfast, Cork and Galway, as you might expect; they're also set in Denver and Maine and 1930's Moscow, Rome and New Jersey, London, Kenya and the South Pacific Islands. Stretching from Brehon law to the new Wild West of the ungovernable online world, Irish crime fiction offers as diverse a range of crime narratives as any fan of the genre might hope for.
All of which is hugely entertaining in its own right, but the timing of this explosion in Irish crime writing has made something rather more interesting of the genre here than it might have been. Since the mid-1990s, when only a handful of writers – John Connolly, Julie Parsons, Ken Bruen, Eoin McNamee, Eugene McEldowney, Jim Lusby, Vincent Banville – were publishing crime titles, Ireland has been through some seismic developments, including the rise and fall of the Celtic Tiger, Northern Ireland's post-'Troubles' journey, and a series of scandals that have engulfed those erstwhile pillars of society in the Church, the banks and politics.  
Irish crime fiction has responded to a rapidly changing Ireland over the past two decades, and its constant challenging and reinvigorating of the genre is something Irish crime writers can be proud of. Trouble is Our Business is, I hope, an entertaining collection of short stories from a very talented group of writers, but also something of a snapshot of that diversity, that creative restlessness, that marks out Irish crime fiction as an increasingly vital contributor to the genre on the world stage.
Declan Burke is an author and journalist. He hosts Crime Always Pays, a blog on Irish Crime Fiction. Trouble is Our Business is published by New Island Books.