Over 1200 minutes of content has been loaded onto the new IFI Player, documenting over a century of Irish history dating back to 1910: the collection, drawn from the Irish Film Archive, includes animation, home movies, newsreels, travelogues, animations, feature films, public information films and documentaries, with additional content being added regularly over the coming months.
As part of the Irish Film Institute, the Irish Film Archive collects, preserves and shares Ireland's national moving image collection, a diverse resource that chronicles over one hundred years of Irish heritage and experience. The Archive collection spans 1897 to the present day, and the most important social, political and historical events of the last century are represented, enabling us to explore our cultural identity and connect with the past.
To celebrate the launch of the IFI Player, we asked the Head of IFI Irish Film Archive Kasandra O'Connell to select some of her own personal faves:
It's difficult to select highlights from the IFI Player, as there is so much wonderful material to choose from that offers a unique record of Irish life over the past 100 years - but I do have some favourites: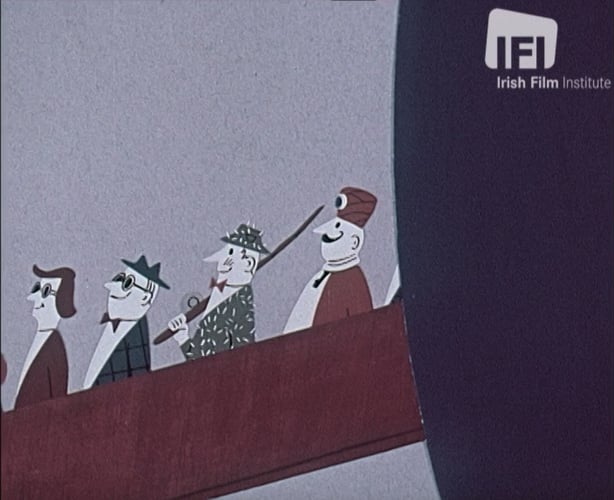 Beau Guest
This is part of the Bord Failte film collection, which is not only a beautiful record of Ireland's landscape throughout the 20th century, but also documents the development of the modern Irish tourist industry. This quirky animation was made by Irish advertising agency O'Kennedy-Brindley and British cinema advertising company Pearl and Dean Productions and humorously encourages Irish people to provide a warm welcome for visitors. Watch here.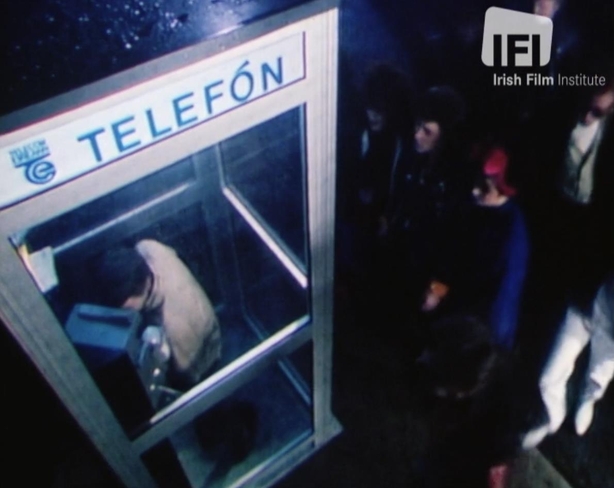 Telecom Eireann Anti Vandalism advert
Circa 1985, this promo perfectly demonstrates how important public phone boxes were in 1980s Ireland, before we all had smart phones and when some houses were still waiting to get a land line. It's shot in the style of a music video and features Bob Geldof uttering the immortal lines ' phone wreckers are idiots' This would have been made about the time of Live Aid, so Bob was the perfect choice to appeal to a younger audience. Watch here.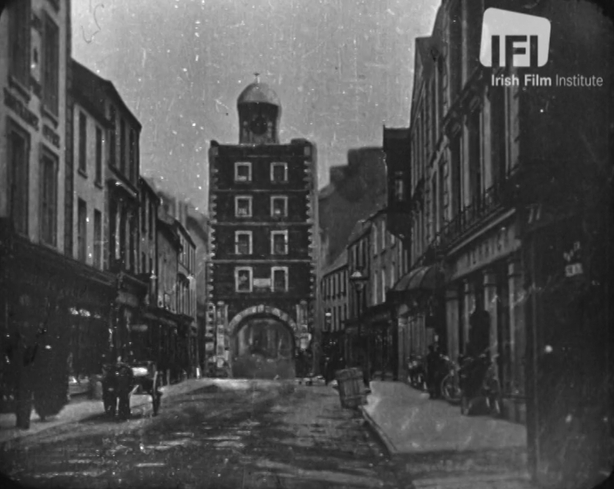 Horgan Brothers Collection: Youghal Clock Tower
As far as we know this is the earliest Irish animation, it was made in the 1910s and features the clock tower in Youghal spinning and dancing. The Horgan Brothers' films (1910- 1920) are some of the earliest moving images made in Ireland. The Brothers were photographers who turned their attention to the moving image, eventually opening a cinema in their home town of Youghal, Co. Cork , where they screened their newsreel style films. Watch here.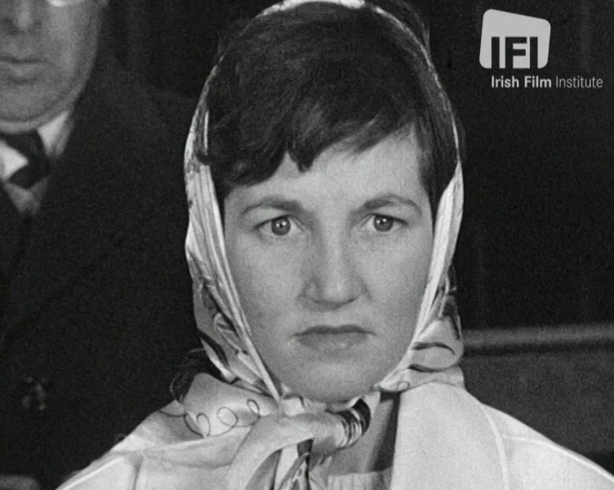 Manners in Church
This film comes from The Radharc collection, one of the largest held by the IFI. It is a tongue in cheek look at the many misdemeanours that might be committed by church goers, and is a comical reminder for those attending mass to be on their best behaviour. Radharc was an independent production company established by Father Joe Dunn, Father Desmond Forristal and other like-minded priests. Between 1961 and 1996 they made over 400 films in 75 countries on social, political and religious issues. Watch here.
Housing Discrimination
This controversial film was shot in 1953, and highlights the housing discrimination practiced by the unionist-controlled council in the town of Fintona in County Tyrone at that time. Nationalist in tone, is very critical of the Northern Irish authorities and the British government accusing them of gerrymandering, and it is all the more remarkable as it was produced by the Irish Department of External Affairs (now the Department of Foreign Affairs) and partly shot using a hidden camera. Watch here.
All films (and many more) are available to view now on the IFI Player. All pics courtesy of the IFI Irish Film Archive.