Irish author Liz Nugent has signed a six figure deal with US publishing house Simon & Schuster in a move that could pave the way for Hollywood adaptations of her work. 
Her two novels, Unravelling Oliver and Irish bestseller Lying in Wait, will be published for the first time in the US by Simon & Schuster, whose roster also includes Stephen King, in early 2018.
Dublin-born Nugent only quit her full-time job at RTÉ, where she worked on Fair City and in the Young Peoples department, last May.
Speaking to RTÉ Culture, she said: "I only heard about the deal last Thursday and I couldn't tell anyone because my sister got married on Friday and I didn't want to upstage her! I finally got to tell my mum on Saturday."
The new deal also opens up big opportunities for Hollywood versions of her latest book, Lying in Wait. "It's a bit of a game changer alright," she says. "I have to sit back and wait but there is already some interest from American producers in it."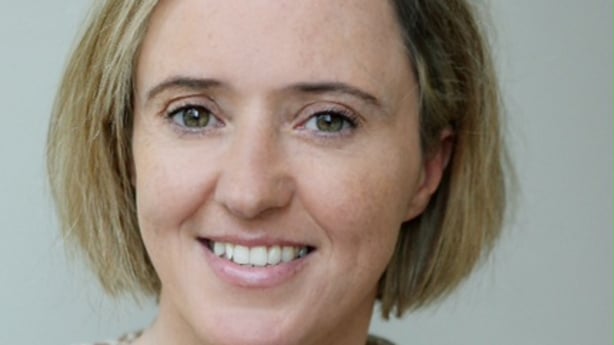 Nugent: "It's a bit of a game changer alright."
Nugent's editor at Simon & Schuster will be Joanne Cantor, who also works with novelist Clare Mackintosh, author of the bestselling I Let You Go and Nugent says that the US versions of Unravelling Oliver and Lying in Wait may require re-writes for the American audience.
"I'm not sure if that means `boot' has to become `trunk' or if it will have to be more radical than that. For example, there are Irish situations and names names -  A `mother and child home' might require more explanation for an American readership." 
"But I'm hoping I don't have to do that too soon as I have the deadline for book three coming up pretty soon!"
I can't keep up with all the congratulations! I am eternally grateful for all of the support and encouragement along the way. Kisses.

— Liz Nugent (@lizzienugent) September 13, 2016
Nugent decided to leave RTÉ last May after applying for a series of things: an Arts Council residency in Paris and also while she was waiting for her own TV project to be green-it by an Irish TV production company. 
"All four of those opportunities fell through even before I'd left but I'd already tendered my resignation so I decided to take the leap anyway," she says. "But within two weeks of leaving RTÉ, Penguin signed me up for two more books."
Lying in Wait, a murder thriller set in eighties Dublin, was an Irish bestseller this summer and was only dislodged from its seven-week run at the top of the Irish bestsellers lists last week by the latest Ross O'Carroll Kelly book.
"I couldn't have been knocked off the top by a nicer guy than Paul Howard." says Nugent, who is also about to take up a residency at The Princess Grace Irish Library in Monaco.
"They fly me to Monaco, put me up in a hotel and I have to sit in the library for a month writing!" she says. "It makes a change from writing in Deansgrange Library, although I have to say that they're really lovely in Deansgrange Library!" 
Alan Corr @corralan