It's probably no surprise to learn that everyone's favourite Southside himbo is a millionaire. Well at least in book sales anyway.
As himself and his ghost-writer, Paul Howard, launch the sixteenth book in the popular series, Game of Throw-ins, it seems there's no stopping our love affair with the Rossmeister with sales now well into the seven figures.
"I think it's probably about 1.1 million now", says Howard. It's a remarkable statistic for an author who's book series sells mainly here in Ireland. Yet other people do occasionally get the humour.
"There was a girl came to my books signing at Easons the other day, she was from Belize. She totally got the sort of 'jock 'references, the idea that this guy was a kind of Americanised jock.  But really I don't write them with a view to exporting them, I write them with a view to them being understood by people from Dublin and Cork and Galway and Kerry."
On the subject of book sales Irish authors, he admits that his books will never quite have the same international appeal as other novelists from the `literary fiction' category.  
"They have an advantage over me in that they have international sales,'' he says. "I was in America this year, and I saw their books in bookshops. When you go to Barnes & Noble you can see Sebastian Barry, John Banville, Cecelia  Ahern. Their books have this kind of universal appeal which mine don't really. Mine have a very Irish appeal, the subjects are in-jokes for us."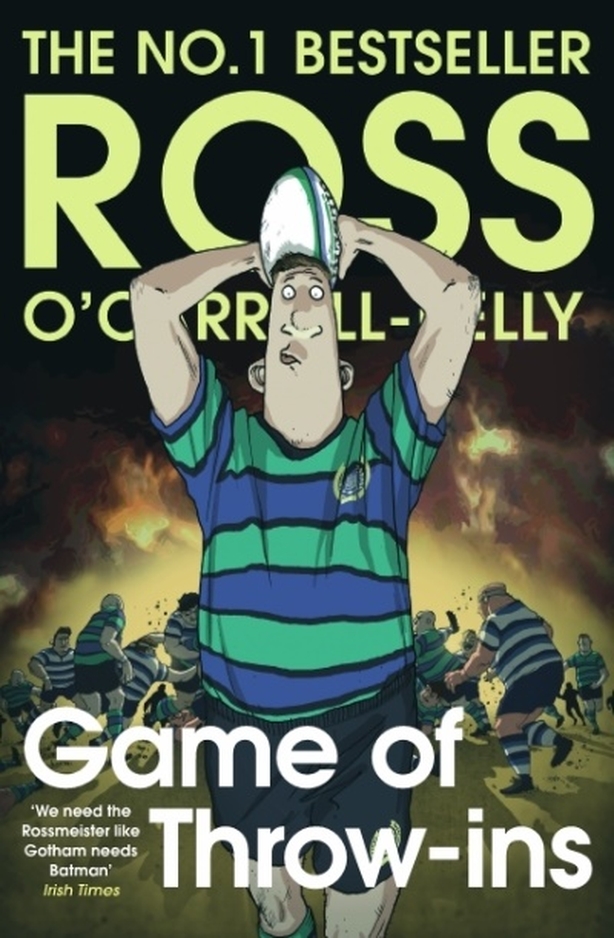 Ten years ago when the books began to be successful, he says that he could have steered them towards more global appeal and audiences in England, the USA or Canada might have known about Paul Howard. One of the Ross O'Carroll book had an LA setting, but it wasn't the kind of book that LA folks would read, involving as it did the denizens of South Dublin people and their lifestyle aspirations.
"I was always scared that if I tried to make him an Everyman understood by people all over the world it would mean compromising elements of the story and elements of the character and I didn't want to do that. I like the fact that I can put in a joke about NAMA or Kevin Thornton and I don't have to explain to people outside of Ireland what that is. That's been a good thing for me, I'm really happy that I didn't do that."
However he reveals that Ross gets the kind of A-List treatment and pampering he was born to. Even the titles of the books about his bucaneering adventures in Dublin's Southside postal codes are sweated over.
"Sometimes they come easily and sometimes they come very hard, Like Nama Mia! for instance." He knew two years before he wrote the book that that this would be the title. "Keeping up with the Kalashnikovs was the hardest one of all because right up until about a month before publication, it was called Raiders of The Lost Dork. "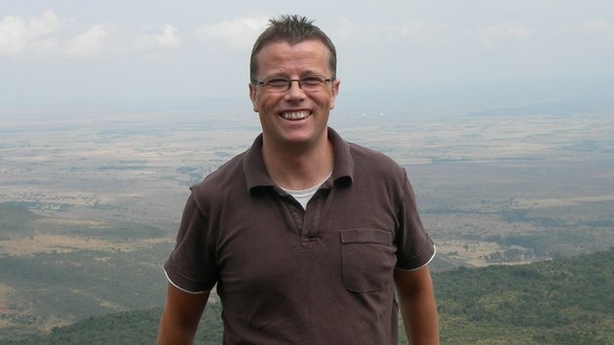 Impromptu consultations took place and people chipped in around the offices of his publisher, Penguin Ireland. "None of us were particularly happy with Raiders of The Lost Dork. It was an eighties reference, it seemed very old. About four weeks before we went to press with it, it was actually Easons said to us that it was not up to the usual standard." So he went back to the drawing board and came up with Keeping Up With The Kalashnikovs, the 14th book in the series.
In terms of his reading tastes, he considers John Banville's The Book of Evidence "a masterpiece".  As well as being a fan of PG Wodehouse, Raymond Chandler and George McDonald Fraser he is, as you might have guessed, "a voracious reader of newspapers and watcher of current affairs on news channels," which finds its way into the books and more immediately into his weekly column in The Irish Times.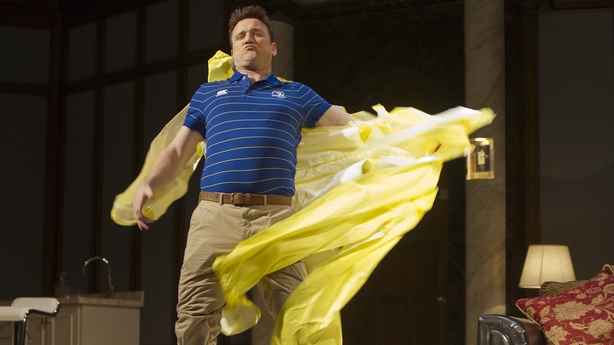 He is about to begin book seventeen, as he calls it. With the column, he feels free to be bang up to date with his topical references, but each novel tends to be a year behind in terms of what is exercising the public consciousness.
"The next one will be set around the Same Sex Marriage Referendum - the stuff about the €13 billion might come in book eighteen... if there is one!" He says he has ideas for other kinds of novels, "and I have one idea that's quite dark, but I think comedy will always be a part of the fiction that I write. I don't have any plans to write literary fiction. The darker my thoughts the more inclined I am to laugh at them."
Paddy Kehoe