RTÉ and Northern Ireland Screen today announced that they are seeking submissions from writers and producers to develop five new original online dramas for the new season of Storyland, the award-winning commissioning project that gives emerging Irish creative talent an opportunity to make original Irish dramas available to a national and global audience on RTÉ Player.
In a change to previous years, the writer will be at the centre of the drama, as RTÉ and Northern Ireland Screen are seeking to first commission five scripts and to work closely with the script writers and producers on the development of these scripts. Writers from the worlds of television, film, theatre, literature, documentary and journalism are being sought, whether or not they have written for television or film before. Directors will then be contracted once the scripts have been further developed and are ready for pre-production. In total, five single dramas of up to 20 minutes duration and each with a budget of €30,000 will be commissioned and shown both nationally and internationally on RTÉ Player.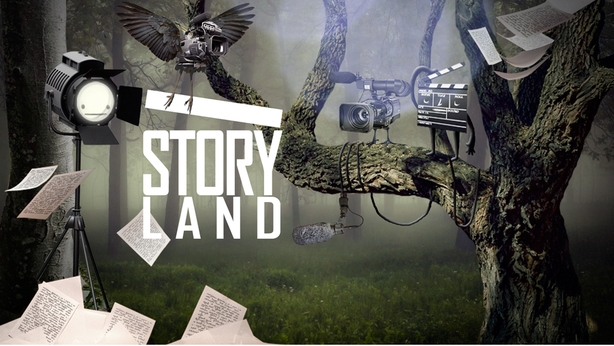 "Storyland is a hugely important part of RTÉ's talent development planning" says David Crean, Executive Producer for RTÉ Television. "While we want to commission five original dramas that will build audiences for new Irish drama on television, digital platforms and for international distribution, one of our key ambitions for Storyland is to develop a diverse range of voices and attitudes. At this stage of the process we are focused on developing new writing talent and supporting them to develop stories that need to be told on Irish television now."
Now in its seventh year, Storyland continues to offer an invaluable platform for Irish writing, directing, producing and acting talent throughout the island of Ireland. Previous Storyland commissions have gone on to be commissioned for RTÉ TV series in comedy and drama, a feature film, won numerous international awards and have generated additional opportunities, both within and outside RTÉ for the writers, directors, producers and actors.
You can watch last year's winners here.
Two Storyland information Open Days will be held in Dublin and Belfast later this month. The Dublin event will be held in RTÉ at 6pm on Wednesday, 21st September and the Belfast event will be held at 12:30pm on Thursday, 22nd September.
To reserve a place at the Dublin event, please email storyland@RTE.ie or email rsvp@northernirelandscreen.co.uk to reserve a place at the Belfast event.