As part of the Ireland 2016 Centenary Programme, a new specially commissioned public artwork will be unveiled in Dublin as a "permanent reminder" of the women of 1916 and also the achievements of Irish women over the last 100 years.
The Department of Arts, Heritage, Regional, Rural and Gaeltacht Affairs will fund the project and plans to work with Dublin City Council and the Arts Council to commission the work.
The concept for the art piece was one of a number of recommendations made at the women's workshop on 1916, hosted by Minister Heather Humphreys earlier this year.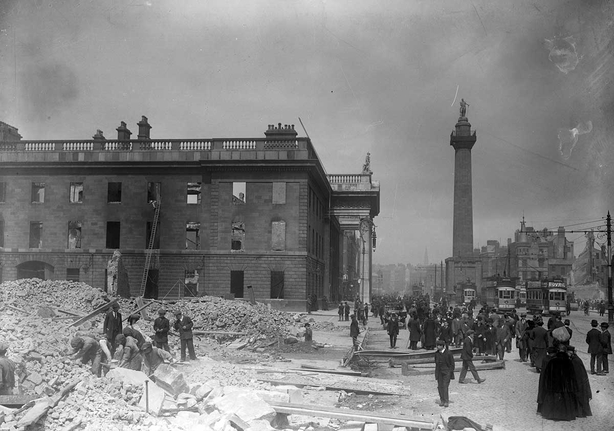 The ruins of the GPO on O'Connell Street, Dublin in 1916
Minister Humphreys also announced that her department is supporting two flagship symposia, focusing on the role of women in 1916 and beyond. The conferences will be held later this year in collaboration with the National Women's Council of Ireland and the 'Waking the Feminists' movement.
Minister Humphreys said, "One of my priorities in leading the 1916 commemorations has been to highlight the role and lives of the remarkable and capable women of 1916 and to allow their voices to be heard; in many cases for the first time.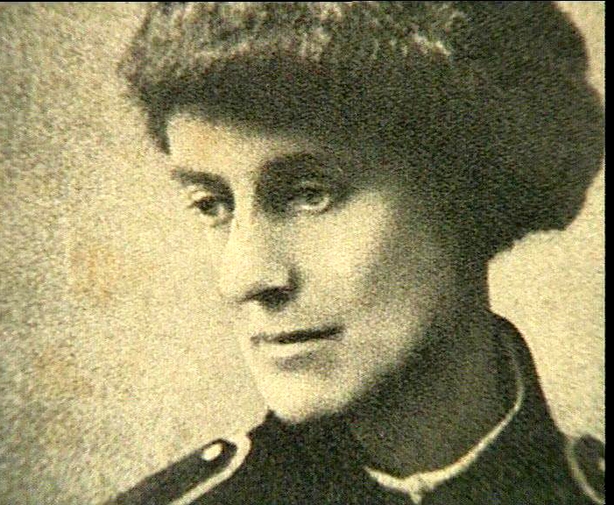 Countess Markievicz
"A new specially commissioned art piece, being funded by my Department will prominently reflect the role of women in 1916, and will leave a positive and lasting legacy piece in our capital city. We intend to work with Dublin City Council and the Arts Council in commissioning this special piece.
"The streets of Dublin are largely populated with statues representing men from our history; this new art piece will go some way to ensure the women of our history are also represented.
"The Ireland 2016 Centenary Programme has been rich with female narrative. Thanks to new historical research, we have heard the stories of women who had such an impact on this country 100 years ago."