Clare author Ann O'Loughlin's first novel, The Ballroom Café sold 300,000 copies in e-book format alone, and it has been sold to six countries already, including the USA. Her second novel, The Judge's Wife has just been published. Paddy Kehoe talks to the best-selling author.
Ann O'Loughlin is still palpably excited about the success which The Ballroom Café enjoyed. "It's extraordinary, it stole on to Amazon," she says. Stole? That's a modest usage surely from the unpretentious, amiable novelist. The author comes from near Ennis, but lives in County Wicklow with her husband and two children and works as a journalist for the Irish Examiner newspaper. 
"Look at how many books there are on Amazon - I'm a first-time writer and I go on there, " she says. "Everyone loved the cover of The Ballroom Cafe and the book began to sell (pre-order). Then when it became available and people began to read it, it really took off." By the time she was launching the novel, it was already number five -  then it climbed a notch to number four on Amazon Kindle.
"When they started totting up the figures then at the end of the year, sure wasn't I in the top twenty beside all the big names? I couldn't believe it." I ask her to dredge up the big names and she mentions Paula Hawkins' The Girl on the Train and EL James' 50 Shades of Grey.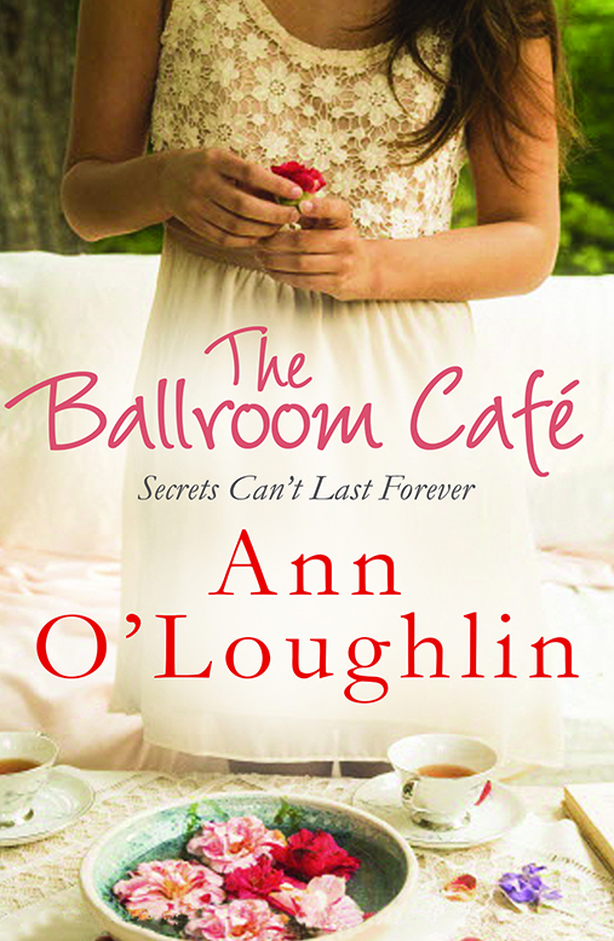 The Ballroom Cafe concerned of the forced illegal adoption and transference of young Irish orphans to the USA. At some point, Ann sent a manuscript submission to the agent Jenny Brown in Edinburgh at a time in when her office was closed to submissions. But she sent it anyway, Brown was on a train, her laptop had gone down and she was looking at her emails on her phone when Ann's mail caught her attention. A case of right time, right place, right agent. Hey presto, before she knew it, she was signed to Black and White Books in Edinburgh.
"It's such a long and lonely road to publication, so i was thrilled to get a publisher, " says Ann. "And I suppose they took a chance on me as well and it all worked out. They (Black and White) are a very dynamic team and they're very into social media as well - very into getting the right cover, they put an awful lot of work into it, they've a great cover as well for The Judge's Wife.
She values the support. "You take that step out and everybody's reading your book and everybody's commenting on it," she says, before adding wryly enough: " it's a tough old world."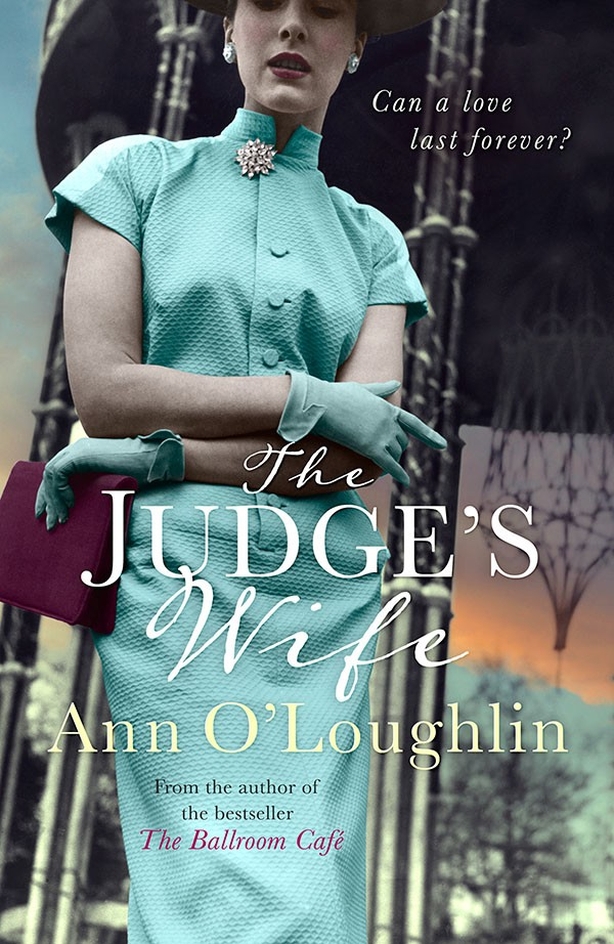 In The Judge's Wife, we are in 1950s Dublin, and Grace Moran is married to an older man, a judge, and living in Parnell Square. However, she meets and falls in love with one Vikram Fernandez from Bangalore in India,  becomes pregnant and gives birth to a daughter Emma. The story actually begins with the main event, the respectable Dublin judge consigning his wife to incarceration in the local mental asylum for the rest of her life. A conniving aunt helps speed the process along.
Vikram is subsequently told that his lover is dead and he returns to India. The reader hears his story as related by his niece Rosa  who has heard the details from her uncle in India. We also hear Emma's version, the girl who Grace gave birth to. Emma returns home to Parnell Sq, having believed the judge, now dead, was her father. She begins to go through her mother's effects. 
"Emma builds up a picture of the woman she never knew and of the life she never lived, those clothes just tossed into boxes, " Ann explains. "She begins to unravel the mystery and wants to visit her mother's grave which she has never visited. Vikram at the same time in India wants to return to Ireland and stand at the grave of the woman he loved. We follow the story from all sides."  The fact that Ann and her husband lived in Bangalore in India for a year helped her to gain real insight into that vast continent and useful background for her 307-page novel.
The Judge's Wife has already sold to Norway along with audio rights and large print rights too secured. Meanwhile, The Ballroom Café very definitely has a shelf life and already has sold to six countries, including the USA, A German edition is next and Hungary and Norway will see further published translations of The Ballroom Café  in 2017. Looks like Ann O'Loughlin is here to stay.