Sex and the City star Sarah Jessica Parker has become the latest fan of Irish author Lisa McInerney's award-winning debut novel The Glorious Heresies, describing it as "a book and tale to be reckoned with".
In June, McInerney won the Bailey's Women's Prize for Fiction and Desmond Elliott Prize in the UK for The Glorious Heresies, which depicts the fall-out from an accidental killing in Cork, in a story told by five characters.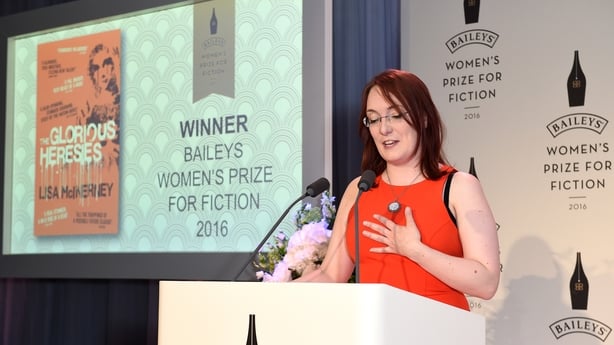 Now A-lister Parker has taken to Instagram to share her love of the Galway author's earthy, vivid narrative with her 2.6 million followers.
"Ms. McInerney should pull up a seat next to [Conor] McPherson, [Colum] McCann, [Frank] McCourt and all the Irish greats," she wrote.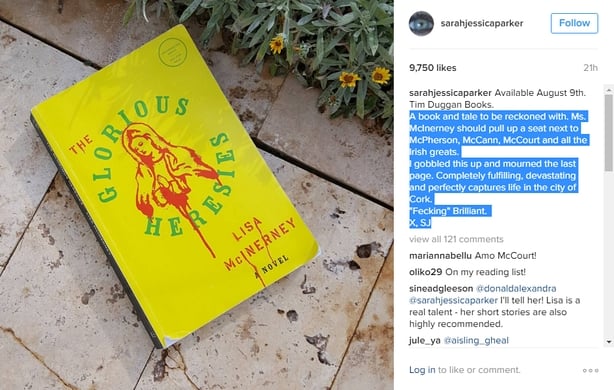 Parker told fans that she "gobbled" up The Glorious Heresies and "mourned the last page". She said the book was "completely fulfilling, devastating and perfectly captures life in the city of Cork".
Parker concluded by pronouncing McInerney's work "Fecking brilliant". 
The Glorious Heresies will be published by Tim Duggan Books in the US next week. 
 McInerney took this latest endorsement in her stride:
WELL. pic.twitter.com/Qln5fBkwIm

— Lisa McInerney (@SwearyLady) August 2, 2016