A Cork-born artist who specialises in making works of art that are created by blowing things up is to become the first European Space Agency Artist-in-Residency.
Aoife van Linden Tol, an artist working primarily with explosive media, is the recipient of the first art&science@ESA residency, organised by Austrian cultural institute Ars Electronica in partnership with ESA.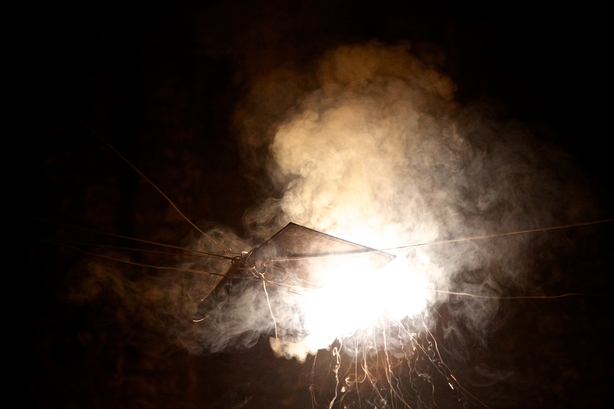 The residency will see her spend time with space scientists to research the composition, life cycle, magnetic behaviour and light production of stars, at ESA's European Space Research and Technology Centre in the Netherlands.
She will also work with a team at Ars Electronica's Futurelab in Linz, Austria to design her winning proposal. 
It is called Star Storm and is described by ESA as "a spectacular performance inspired by the physical processes that characterise the life of stars".
So excited to have won the artist in residence at @esa/@ArsElectronica. The stars are calling me!

— Aoife van Linden Tol (@Aoifetol) August 3, 2016
Writing on Facebook, van Linden Tol said: "I will be researching the physics of stars - our Sun in particular. I can't wait to nerd out on this project... It is a total dream come true!"
One-hundred-and-thirty-nine projects were submitted by applicants for the residency, with the winning entry chosen by an international jury.
Van Linden Tol lives in London and as well as working in more traditional artistic methods, like sculpture, drawing and photography, she works with explosives to fuse her interests in nature, cosmology, chemistry and physics.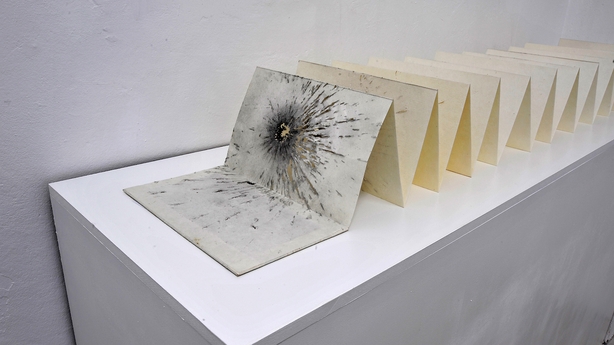 Last year, she was one of a number of artists invited by Disney Lucasfilm to design a limited edition model of robot BB-8 from Star Wars: The Force Awakens which was auctioned by the Force for Change charity in aid of London's Great Ormond Street Hospital.
Van Linden Tol's design saw her blowing up her BB-8 so that the robot's shell of charcoal black, green and blue would look like outer space.
"At university I was researching land art and had the idea to drop bombs on the landscape but that was a little ambitious for my degree show," she told RTÉ Entertainment. "So I started learning how to use explosives and began experimenting with using them to make art."
We need your consent to load this YouTube contentWe use YouTube to manage extra content that can set cookies on your device and collect data about your activity. Please review their details and accept them to load the content.Manage Preferences