Anne Rice's new novel features the vampire Lestat, whom readers first encountered in her 1976 novel, Interview with The Vampire, which was later filmed by Neil Jordan, starring Tom Cruise as the eponymous vampire.
Prince Lestat and the Realms of Atlantis will be published on November this year and will be the celebrated fantasy author's second novel about the vampire prince in two years. Prince Lestat arrived with much anticipation in 2014, over 10 years after Rice had published her previous vampire-based fiction, Blood Canticle.
"I've been dying to get my vision of Atlantis into the public realm for years, " said the 74-year old writer on Facebook. "And believe me, there is a full-blown vision of Atlantis in this novel." She declares that he has been obsessed with the story for years.
"(I) have a huge library on Atlantis in fiction, in channelling, in history, in mythology … the whole thing. This was one of my greatest personal adventures, this novel. I'm delirious that it will be in bookstores by Christmas."
In her latest instalment, Lestat battles "a strange otherworldly form that has somehow taken possession of [his] undead body and soul".
The otherworldly form, or spirit reveals the "hypnotic tale of a great sea power of ancient times; a mysterious heaven on earth situated on a boundless continent – and of how and why, and in what manner and with what far-reaching purpose, this force came to build and rule the great legendary empire of centuries ago that thrived in the Atlantic Ocean".
To revisit Lestat some years ago, Rice revealed that she had dutifully reread all her Vampire Chronicles stories. To kick-start the project again, she had to "wrestle Lestat to the ground, and beat him up, and say 'look, you've got to talk to me, I've got to know what you've been doing.'"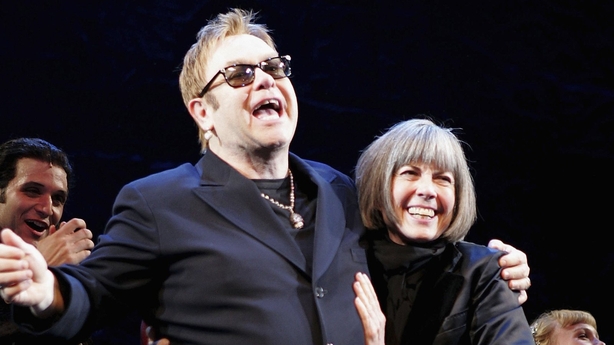 Back in April 2006, Elton John and Bernie Taupin's musical Lestat played to largely indifferent, if not irate audiences for barely a month. Slated by the critics, the show closed after only 39 performances.
The New York Times deemed it "a musical sleeping pill", while the Hollywood Reporter judged it to be "laughable" and "deadly dull".
At the time of its opening, Elton John was not exactly ebullient about the musical's  prospects. "I'd be a liar if I said I'm not nervous about it being a flop," he said. "All I know is, we've done the best we can."