The Divine Comedy's Neil Hannon has joined the line-up of musicians paying tribute to David Bowie at the BBC Proms in the Royal Albert Hall in London.
A special Bowie Prom is being held tonight with fresh interpretations of classic works spanning the late star's career, from Space Oddity to his final album Blackstar, which released just days before the singer's death.
Neil Hannon said he was delighted to take part as the late Bowie exerted a huge influence on him.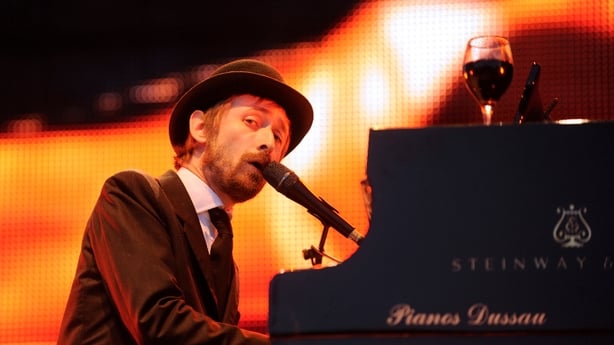 "I was eight or nine years old when David Bowie burned his way on to my retina, dressed in a terrifying clown outfit up to his waist in fluorescent ocean, singing easily the strangest pop song I'd ever heard", he said.
"I've probably spent my whole life since trying to be even half as creative or original. I'm delighted that the BBC Proms have given me the opportunity to pay my dues to a colossus of modern culture."
Other acts confirmed to perform include Laura Mvula, Marc Almond and John Cale, the former Velvet Underground star, who not only collaborated with Bowie but taught him to play the viola.
"He was always very inquisitive. A very creative person," making, he says, the sudden finality of his death all the more shocking. It still guts you when you think about it", he told the BBC.
Curated, conducted and directed by Andre de Ridder, the concert will be shown live on BBC Four.