The gospel of the plant-based diet is slowly making it's way to every corner of Ireland.
More and more people are looking to the future of food, swapping out traditional meats for a healthier, more sustainable plates of veggies, fruits, beans and pulses.
Removing meat from daily dinners can seem like a daunting task, so we've enlisted the help of one of Ireland's hottest culinary talents to share some tips.
Maria Dunne, Knorr Professional Student Chef of the Year 2020, sat down with us to impart some wisdom on cooking sustainably and for the future.
A culinary arts student at Athlone IT, Maria honed her trade as a youngster watching the likes of Nevin Maguire and Rachel Allen on television, before attempting some of their recipes herself.
Since then, her natural flair in the kitchen has progressed considerably, culminating in her victory in last year's Knorr Professional Student Chef of the Year competition.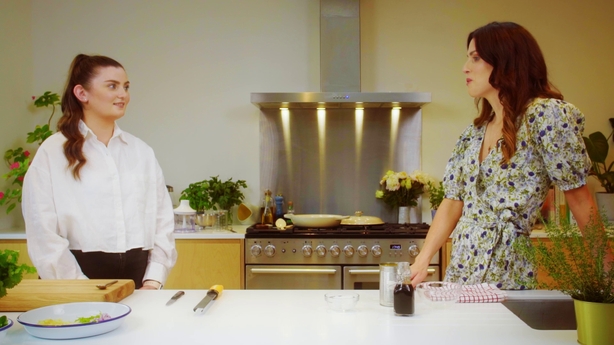 The competition, which runs annually, gives up-and-coming student chefs a chance to showcase their love of food, creativity and innovation in front of leading food professionals.
Acknowledging her win in the one-of-a-kind event Maria admitted: "It was amazing to be awarded for the hard work that myself and my mentors put into preparing for the competition. I'm grateful for the opportunities that have come my way since winning the competition, it's been a busy year!"
The future chef whipped up a storm in the kitchen, impressing the judges with a trademark dish and nailing the brief of 'The Future of Foods'.
Maria opted for a ling and spelt recipe with an ingredients list comprised of confit ling, Dunany organic spelt, cauliflower purée, lemon foam, wakame, farm greens and foraged seaweed. While that may sound complicated, she confessed, 'My go-to comfort meal is pasta bake!'
Maria represents the next generation of Irish chefs and sustainability is at the forefront of her cooking.
"As a young chef, we are being educated more on the importance of sustainability, sustainability is beneficial is so many ways. It is important that we respect the ingredients we are given by using all of the ingredient so we are not wasting it, to support local business and reduce the amount of packaging and energy waste in kitchens."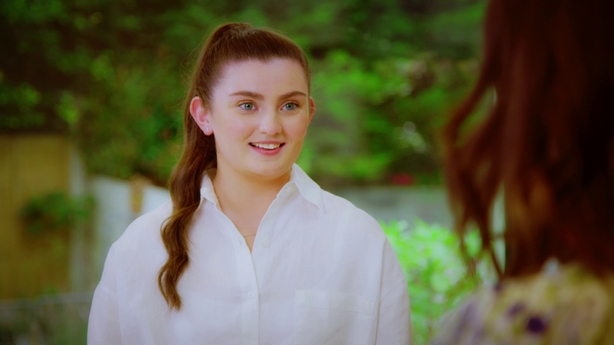 When it comes to her own go-to recipes, Maria has some tasty favourites.
"My top three plant based meals would be Cauliflower Curry, Butternut Squash soup and Wild Mushroom Risotto. My food philosophy is to be proud of what you cook and always be open to learn more."
Some people may have reservations that less meat might mean less flavour, but the youngster assures us that that's not the case.
If you're inspired by Maria and looking to make your first steps toward sustainable cooking, it couldn't be easier to get started. Maria says, "My advice is to start simple, take your favourite dish, remove the meat and add more vegetables. Then start working your way up by trying some easy plant based recipes."
With Maria's advice on board, there's no stopping you - you too can change the world by changing what's on your plate!
Audrey Crone, Executive Chef at Unilever and competition judge said: 'The Knorr Professional Student Chef of the Year competition is a fantastic celebration of the talent of our future Chefs who are given the platform to demonstrate their passion for food, show casing skills and build confidence in a real life experience using the best local produce backed by the leading and well-loved brand to hone their skills. Every year we are blown away by their creativity and quality of cooking, a real testament to the fantastic Culinary Institutes throughout the country.'
Knorr is on a mission to inspire everyone to eat better for themselves and the planet. We know everything on our plates has an impact on our health and the environment. The good news? Small changes can make a big difference. With more veg, less meat and a wider variety of flavoursome foods, you can help change the world by changing what's on your plate.
For more information on Knorr's commitment to sustainability see here. Eat for good.
To shop the ingredients for this recipe visit Tesco.ie here.
For more recipe inspiration, watch More than Meats the Eye on RTE Player.