Whether you are cooking for your family or having friends around for a catch-up over dinner, it can be difficult finding dishes that are going to be a sure-fire hit with everyone at the table.
Especially if you are planning to prepare something without meat.
Well, if you are stuck for inspiration, we've got you.
On this episode of More than Meats the Eye, chef Holly White shows us how to prepare her go-to, crowd-pleasing dinner recipe - Chilli No Carne served with Wild Rice. This time around, she's joined by Ulster and Ireland rugby star Andrew Trimble who she'll have to win over with her meat-free Chilli.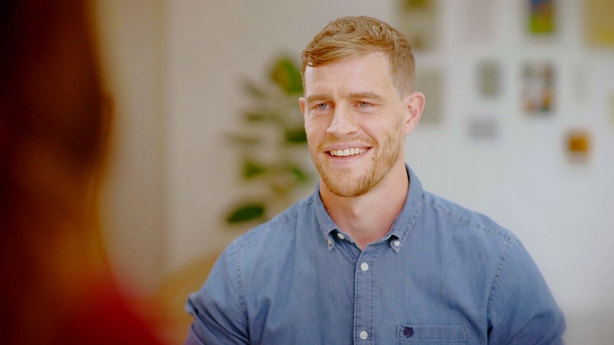 Stay tuned to the end to see what Andrew really thought of Holly's Chilli No Carne!
Meanwhile, here's the recipe for you to try at home.
Vegan Chilli No Carne served with Wild Rice
Ingredients
3 tbsp olive oil
2 sweet potatoes, peeled and cut into medium chunks
2 tsp Knorr Chilli & Smoked Paprika Seasoning
2 tsp ground cumin
1 onion, chopped
1 red pepper finely chopped
2 carrots, chopped
2 garlic cloves, crushed
1 tsp dried oregano
1 tbsp tomato purée
2 x 400g cans chopped tomatoes
400g can black beans, drained
400g can kidney beans, drained
1 Knorr Zero Salt Vegetable Stock Cube dissolved in 200 ml water
1-2 tablespoons maple syrup to balance the flavours -if needed.
Wild rice, lime wedge sand coriander to serve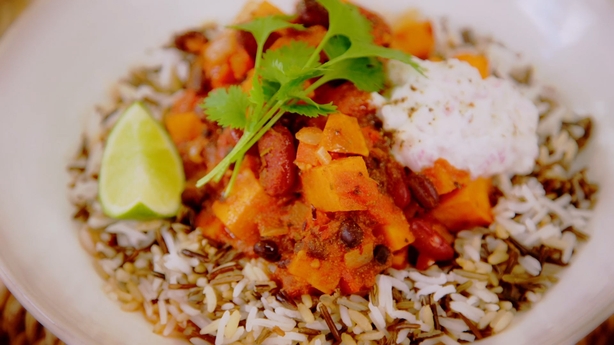 Method:
Heat the oven to 200C/180C fan/gas 6.
Put the sweet potato in a roasting tin and drizzle over 1½ tbsp oil, 1 tsp smoked paprika and 1 tsp ground cumin. Give everything a good mix so that all the chunks are coated in spices, season with salt and pepper, then roast for 25 mins until cooked.
Heat the remaining oil in a large saucepan over a medium heat. Add the onion, carrot and pepper and cook for 8-10 mins, stirring occasionally until soft, then crush in the garlic and cook for 1 min more. Add the remaining dried spices and tomato purée. Give everything a good mix and cook for 1 min more.
Add the chopped tomatoes and stock dissolved in 200ml water. Bring the chilli to a boil, then simmer for 20 mins. Tip in the beans and cook for another 10 mins before adding the sweet potato.
Season to taste then serve with lime wedges, wild rice and coriander.
To prepare wild rice, rinse first in cold water. Then combine one cup of wild rice and three cups of water. Bring to boil then simmer for 30 minutes or until cooked.
The Chilli is suitable for freezing in an airtight container for up to three months.
Knorr is on a mission to inspire everyone to eat better for themselves and the planet. We know everything on our plates has an impact on our health and the environment. The good news? Small changes can make a big difference. With more veg, less meat and a wider variety of flavoursome foods, you can help change the world by changing what's on your plate.
For more information on Knorr's commitment to sustainability see here. Eat for good.
To shop the ingredients for this recipe visit Tesco.ie here.
For more recipe inspiration, watch More than Meats the Eye on RTE Player.