After much anticipation, the ninth annual Repak-sponsored Pakman Awards have come to a grand conclusion, as the 2023 winners were officially honoured for their outstanding dedication to excellence in recycling and waste management. The prestigious event unfolded at the heart of Dublin's city centre, with the elegant setting of The Shelbourne Hotel on Thursday, uniting nominees and representatives from esteemed businesses and organisations.
The most-coveted 'Overall Pakman Award' was claimed by The Killarney Park & The Ross, for their commitment to eradicating single-use coffee cups in Killarney town centre. This remarkable initiative was devised to advance a circular economy in the area by reducing waste, garnering participation from 25 local independent coffee shops and 21 hotels, now including over 50 businesses in the project. The impact is undeniable, with nearly 70,000 cups eliminated to date, sparking a significant shift away in the area's reliance on single-use items.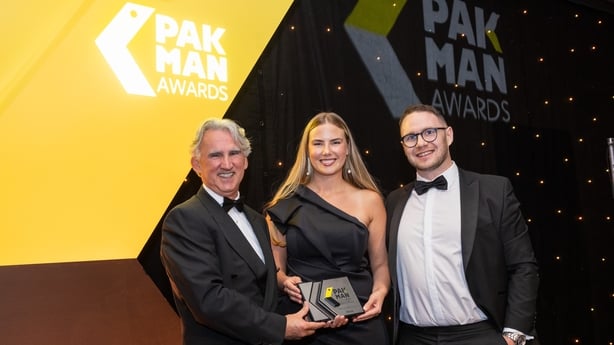 Aldi Ireland won the 'Battery and WEEE Champion Award', thanks to its strategic dissemination of information about the importance of recycling batteries and electrical items within its workforce. Using its MyALDI platform, social media posts and informative workplace leaflets, Aldi raised awareness through clear and communication large scale internal channels. Furthermore, Aldi distributed battery boxes (over 200,000 to date) to its customers to encourage recycling. Since embarking on its partnership with WEEE Ireland in 2009, Aldi's customers have immensely returned over 666,924kg of waste batteries for recycling.
Harp Renewables took home the award for 'Innovation In Waste Resources' for 2023. Their unique innovation fuses electrical engineering and proprietary biotech, providing eco-friendly waste disposal alternatives. Notably, Harp Renewables showcased innovation by supporting the 'Horses of Hope' equine centre at Castlerea Prison rehabilitation programme that Harp Renewables demonstrating their strategy to manage and minimise waste. Nine of its biodigesters have now been installed within the Irish Prison Service, which are capable of processing up to 1,254 tonnes of organic waste each year, along with CO2 savings of 573 tonnes.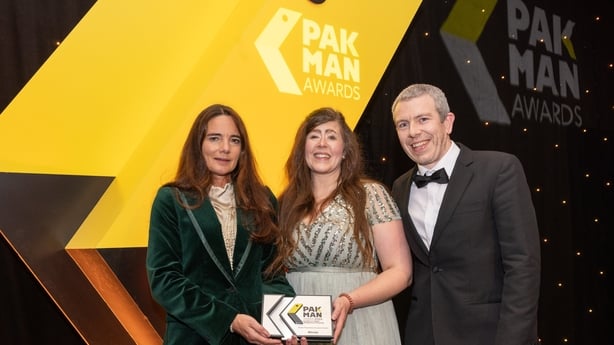 The 'Waste Prevention Award' went to Refillz Zero Waste. Its focus on offering a plastic and packaging-free environment in mainstream supermarket shopping continues to grow thanks to its range of 450 sustainable products. Food waste is also a key area in its waste-prevention efforts, with its combined household and shop waste being significantly lower than a regular shop's amount since opening its first store. Refillz Zero Waste is set to continue supporting Irish businesses when searching for new stock that will appeal to the community and promote sustainability, deeming it a truly deserving recipient of this accolade.
A new award was introduced this year - ESG Leader – designed to honour individual contributions in the waste management industry. Sian Young, Director of Sustainable Business at Britvic Ireland was the distinguished recipient. In her current role, Sian is responsible for Britvic Ireland's 'Healthier Planet' strategy and delivery, which includes carbon reduction, packaging evolution, water usage and waste.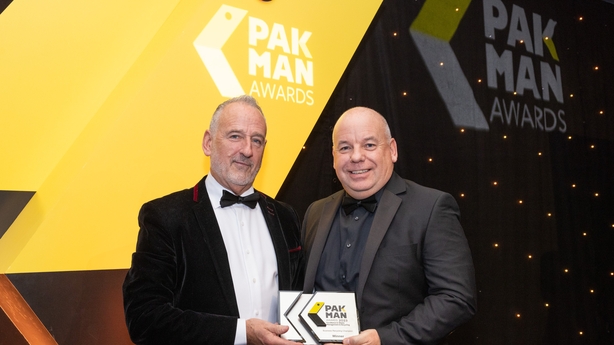 Other winners:
Business Recycling Champion: Swords Pavillion
Community Recycling Initiative: Recycle IT
Environmental Education and Awareness Initiative: The Killarney Park & The Ross
Plastic Pledge Award: Lidl Ireland
Tyre Champion: Sean McManus Tyres
Waste Recovery Operator - Commercial and Household: Bord na Móna
Waste Recycling and Recovery Facility: Limerick Polymers Production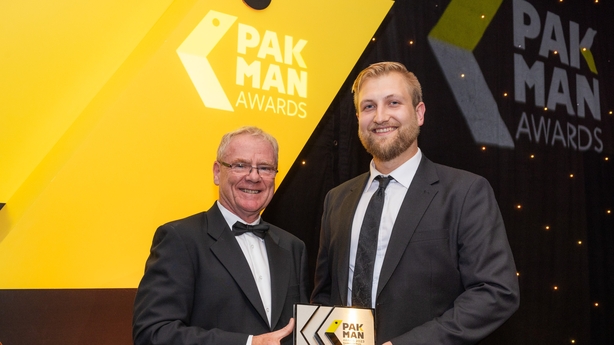 Speaking at the awards, Séamus Clancy, CEO of Repak, said:
"We are delighted to celebrate an extraordinary group of environmental champions at the ninth annual Pakman Awards this evening. Each year, we continue to be inspired by the phenomenal efforts of those making a positive impact in waste management and mitigation procedures. Now, more than ever, it is important to champion sustainability, and tonight, our winners have truly shown us that the future is bright.
This year saw some of the highest quality entries we've ever had from companies, businesses, community groups and individuals, reflecting their commitment to help reach our future EU recycling targets and protect our planet for future generations."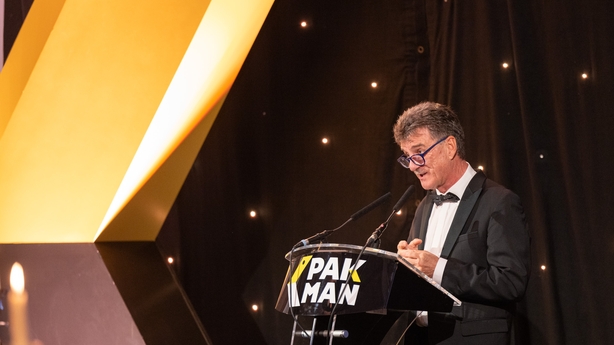 To read more about the Repak-powered Pakman Awards, where the efforts of Ireland's most accomplished leaders in recycling and waste management are recognised, visit www.pakman.ie.