If you're a fair-weather reader - someone who buys a collection of books throughout the year and saves them up for sunny days to perch in the garden with - your time is now. With the weather finally kicking into summer mode, there's never been a better excuse to pop on your sunnies and sit in the garden with a good book (and a healthy dose of SPF).
But with so many incredible Irish authors to choose from, it can be a chore to figure out where to start. If you're running low on summer literature inspiration and looking for the work of some reliably gifted writers to get stuck into, look no further than this talented bunch.
Cecelia Ahern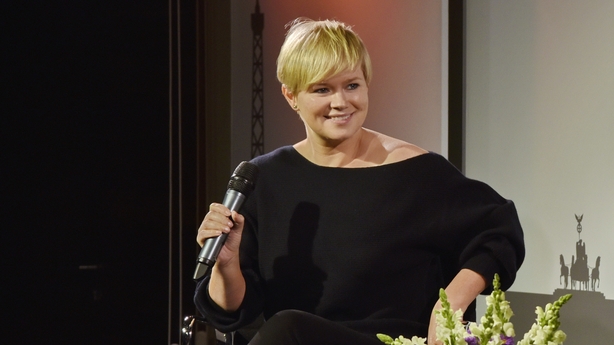 The Dubliner has sold over 25 million copies of her novels worldwide, which comes as no surprise when you delve into her collection of books. Cecelia's novels have even inspired motion pictures, as her first novel, P.S. I Love You was the number one bestseller in Ireland for 19 weeks back in 2004, and was then turned into a movie (albeit with some questionable Irish accents). Following on from that success, her second novel, Where Rainbows End, was also made into a movie, called Love, Rosie. Both films are essential viewing after reading the books.
Her writing typically centers around romance, and she explores the genre like a pro. With an impressive seventeen books under her belt so far, Cecelia's work is something you can get stuck into and remain there for quite some time. Her characters are complex, relatable and sometimes a bit infuriating - all the signs of great writing. Cecelia's latest book, Freckles, was released last year and is a great place to start. Then work your way backwards and fall into the enchanting worlds that she creates.
Megan Nolan
A relative newcomer to the world of publishing, Waterford native Megan's debut novel, Acts of Desperation, was released last year to rapturous reviews. It's based on a 23-year-old's experience with falling deeply in love with a complex older man. Her quest for his undying devotion leads to a touching personal journey with exquisite writing throughout. It's a must-read if you've ever had the misfortune of a turbulent relationship, particularly in your early 20s.
Megan's essays have been published in the likes of The New York Times, The Sunday Times and The Guardian, and always express an intelligent point of view and enviable way with words. Her debut novel saw Megan shortlisted for The Sunday Times Young Writer of the Year and received high praise from her fellow Irish authors (Marian Keyes included). 'Watch this space' is a phrase often associated with Megan's talent, as it appears that she's just getting started.
Marian Keyes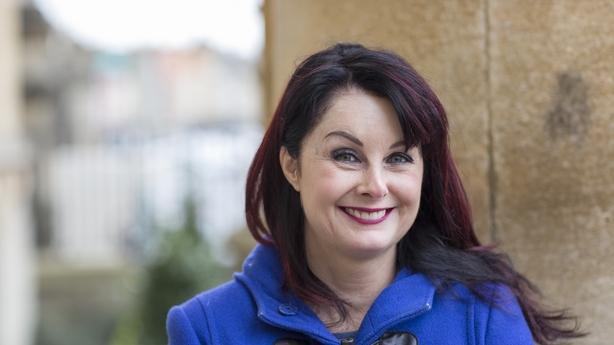 A beloved household name, Marian Keyes is undoubtedly one of Ireland's best writers. The Limerick lady has a staggering 23 books to her name (so far) and shows no signs of slowing down any time soon. The success of Marian's debut novel, Watermelon, in 1995 was a sure sign of a thriving career that would span decades. It's likely there isn't a household in Ireland that doesn't have at least one of Marian Keyes' brilliant books on the shelf.
Marian's signature style is made up of humour with a twist of hard-hitting personal challenges to overcome. She's a hilarious writer and rightfully floods her novels with her sharp sense of humour. Classic Keyes novels that are essential summer reading include Lucy Sullivan Is Getting Married, Sushi For Beginners, This Charming Man, Anybody Out There? and Rachel's Holiday - the follow-up to which was released earlier this year and is a must-read for fans of the original. As the old saying goes, you can't go wrong with a Marian Keyes book.
Emilie Pine
Dubliner Emilie is a familiar name to attendees of University College Dublin, as she's a professor of modern drama there currently. Her first slice of notoriety came from the publishing of Emilie's collection of personal essays, Notes To Self, which won the Butler Literary Award, the Sunday Independent Newcomer of the Year Award, and Book of the Year 2018 at the Irish Book Awards. It received much-deserved acclaim for its honesty and Emilie's ability to sensitively tackle tough subject matters.
Emilie's debut novel, Ruth and Pen, tells the tale of two women facing similar dilemmas in their lives. It's inspired from an essay from Notes To Self and showcases Emilie's gift for telling a story with complex and relatable characters. It was published earlier this year and serves as a clear signpost that great things are yet to come from the professor. If you're looking to read an affecting and immersive novel, Ruth and Pen is an essential purchase for the summer months.
Sally Rooney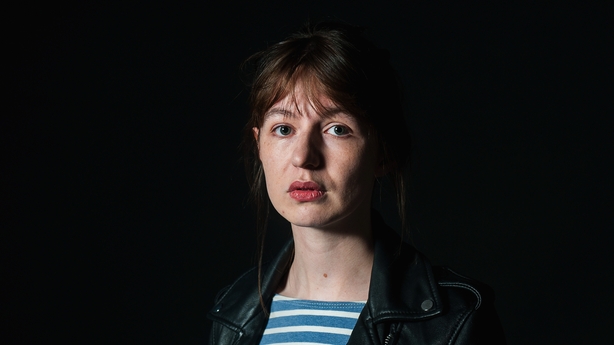 Mayo woman Sally Rooney cut her teeth in the world of poetry as a teenager at school, quickly realising that she had a talent for linguistics. Her debut novel, Conversations With Friends, received worldwide praise and even won Sally the 2017 Sunday Times/Peters Fraser & Dunlop Young Writer of the Year Award. Not content with such staggering success, a year later, Sally struck gold again with her follow-up novel, Normal People. Both books have now been turned into a TV series, proving her words can translate to the screen with great ease.
Sally's writing style is very charming and accessible. Readers of all abilities can quickly find themselves sucked into the worlds she masterfully crafts, rooting for (and often begrudging) the characters she creates. Her books are a joy to get lost in, and the latest from last year, Beautiful World, Where Are You?, is no exception. Consistent brilliance is sure to come throughout her career, and it's exciting to speculate on what Sally's currently cooking up. Time will tell.
Panadol is proud to celebrate The Best Of Irish by recognising Irish people making a difference all over the world.
Panadol, Made in Ireland. Panadol Extra Film-coated tablets contain Paracetamol. For pain relief. Always read the label/leaflet.