Having trouble getting started with your home decorating?
As is often the case, when we're not sure where to start, we're searching within ourselves for our interior style. When we speak of our individual decor style, we assume it's inherent - similar in ways to our tastebuds. But decor styles are more fluid; they change, as do we. Rarely, is someone's interior taste set in stone. We're consistently influenced by trends that emerge - for which, we can certainly thank Pinterest - and what we want from our home changes over time too. What might start as a playroom for kids, might mature into a fuss-free reading room when the children grow up. So, in a world with so much choice, and many varying styles, how do we find or define our personal style? Well, it's something you check in on regularly, especially before a home improvement project. Grab a pen and get to work below with Team GAFF - who bring you The Good Room, sponsored by Moda, created by Dulux on the RTE Player - as they help to point you in a clear style direction.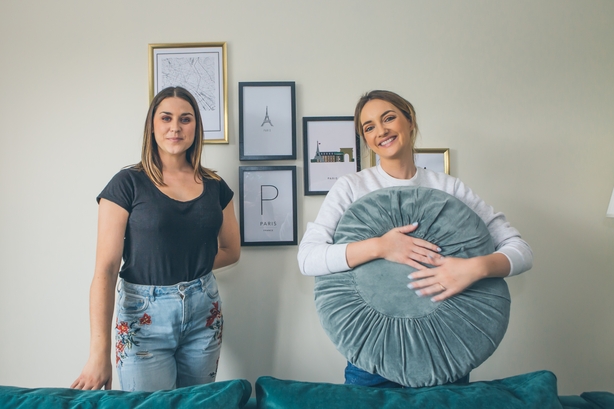 First things first, let's start with colour. Are you big into neutrals or do you brave that which is bold and bright? 
Colour is a biggie and always our starting point. Within each Moda palette - of which there are five, you have five complementary colours that can be referred to as a style guide - be it colours on the walls or colours that you can pick up with a throw or a cushion or even a statement sofa in your soft furnishings.Within each palette, you have a selection of more subtle, neutral tones and those that are a bit bolder, stronger or darker, that make for a wonderful feature wall. The first stop on the road to finding your personal style is knowing whether you'll opt for the more neutral tones - such as French Mists, a contemporary grey within the Mineral Glow palette - or whether you'll strike out with something as daring as the Gatsby Blue, also within the Mineral Glow palette. What works wonderfully, however, is a mixture of both the stronger (e.g. Gatsby Blue) and more neutral (e.g. French Mists) colours, and this is precisely where the Moda palette style guide comes in handy.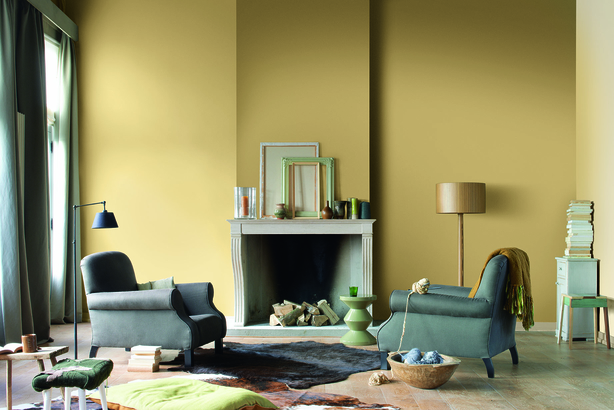 Next. Would you describe what you like as classic and vintage, more modern and slick or somewhere in between? This should inform your key purchases such as couches, tables, beds etc.
On a day to day basis, are you low maintenance or do you like to put in a bit of effort? Do you spend a lot of time in your home or are you always on the go? 
This will help you decide on specific things such as planting; i.e. if you're not in a position to put in the work required to keep them alive, can you consider other style elements? Another example would be this: do you want to spend time fluffing up cushions and setting out candles to light? Certain looks require some level of styling on a daily basis - or at least for when visitors call around - whereas others will not. If you're incredibly busy, this is worth considering. 
Now. Do you gravitate towards a minimal aesthetic, with zero clutter, or do you feel happier in a busier environment? 
For example, do you have a lot of sentimental keepsakes that you want on display - where shelving comes in handy - or will a smart storage solution be best for you? If we're speaking of a living room, would you be better off choosing a statement sofa that makes enough of an impact by itself, or would you prefer something neutral, on which you can style your selection of throws and pillows to your heart's content? Would you prefer one large wall print - plain and simple - or a curation of several? In short, the question here is are you a 'less is more' or 'more is more' kind of person. 
Do you prioritise cosiness?
This helps when it comes to lighting. While you might be more minimally inclined decor wise, soft atmospheric lamp shades, be they floor lamps or table lamps, can provide you with the cosiness you're after. Sometimes all it takes is one key lamp to set the mood, and of course, the right colour choice. 
Getting down to soft furnishings now: Do you prefer indulgent, rich textures or smooth, clean surfaces?
For example, this will help you to choose leather over velvet, or a high pile rug versus a low pile rug. Are you yay or nay when it comes to patterns? 
In deciding what your interior style is, both for you as a person and for the room you're about to do up, your best bet is always to start with inspiration. Take your cue from the Moda inspiration palettes and get busy with Pinterest. Keep your eyes open and soak up all of the interiors inspiration that surrounds you, both online and in real life - even on the street. You might not be able to put your finger on things at first, but trust your gut; in time, having answered the key questions above, you'll begin to create a very clear picture of what you never knew you wanted for your good room. 
Moda, created by Dulux is available in Woodies, B&Q, Homebase and independent paint stores around the country.
 
We need your consent to load this rte-player contentWe use rte-player to manage extra content that can set cookies on your device and collect data about your activity. Please review their details and accept them to load the content.Manage Preferences

Watch All Episodes of  The Good Room on RTÉ Player  now! 
For more tips and advice visit Dulux.ie/Moda