We all have that one room in our home that, despite your best efforts, can turn into a little bit of a dumping ground. It might be the hallway, or the spare bedroom or even the living room. Whatever it is for you, there's usually somewhere we'd rather keep our visitors' eyes from wandering - we've all been there. However, with a little love and attention - especially by way of a fresh lick of colour - it needn't be this way. In fact, in a relatively short amount of time, your space can transform from the place you avoid at all costs to holding the esteemed title as your home's ultimate 'good room'.  The reason we put creating our good room on the long finger? Well, we assume it's lot more difficult an undertaking - not to mention expensive - than it really is, and so, we never quite get around to it. Follow this simple, 3-step guide, however, created by Team GAFF - presenters of The Good Room, sponsored by Moda, created by Dulux on the RTE Player - and you'll soon be wondering why you hadn't gotten to it sooner.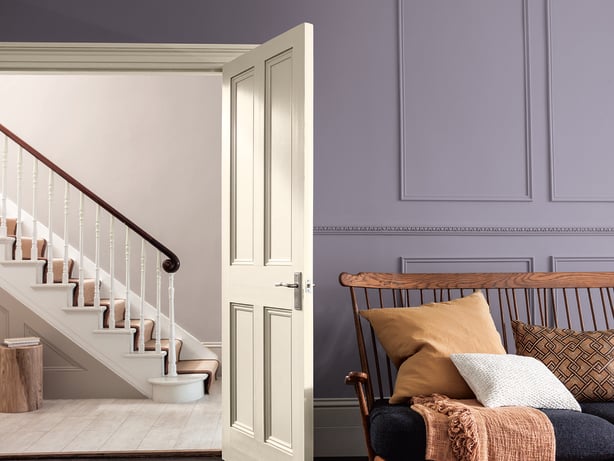 1.  Decide what you want the space to be used for. 
This sounds obvious, but one of the reasons we end up overlooking a particular room is because we just don't know what its function should be. Is it a spare living room that you'd like to keep as a tranquil oasis, free of kids' toys and TV screens? Is it a dining room come home office come baby changing space that's too confusing to know where to start? Your room can have several functions, it's true, but focus on just one to start with. For example, let's take the master bedroom. Here, your function is not just to sleep but sleep well; so, regardless of your interior tastes, you want to create the ultimate setting for a good night's rest. This might mean you reconsider certain things, such as a makeup station that tends to get cluttered quite easily. Another common problem in lots of Irish bedrooms is that it becomes one giant storage solution for piles of laundry. Your room inevitably becomes lost here.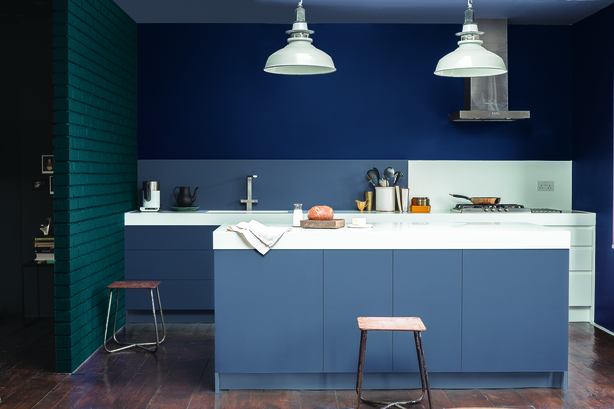 2.  Make that colour commitment.
If you're working with a blank canvas, let's just start with colour. Committing to colour can be scary - especially when you browse the paint aisles of your nearest hardware store - but it really sets the tone for how your room will look and feel, and it also makes all of your decor decisions a whole lot easier later on. So, do you want a cosy environment with warmer tones? Or do you want to open a space right up and ensure it's kept really bright? Are you open to a striking feature wall? Or would you prefer to opt for something ultra pared back? Your colour choice will be informed not just by what catches your eye but on point number one above; what you want from the room. Moda's colour palettes make this part a hell of a lot easier. Instead of picking one colour from a menu of more than you can cope with - this is what stops most of us in our tracks - allow yourself to gravitate towards a palette - a curation of five complementary colours - that give you a ready made style guide for your room. It couldn't be easier. Choose a palette - such as Coastal Calm - with a combination of timeless coastal colours such as Robin Egg, Venetian White and Renaissance. The palette goes beyond the walls alone, allowing the rest to come together with ease.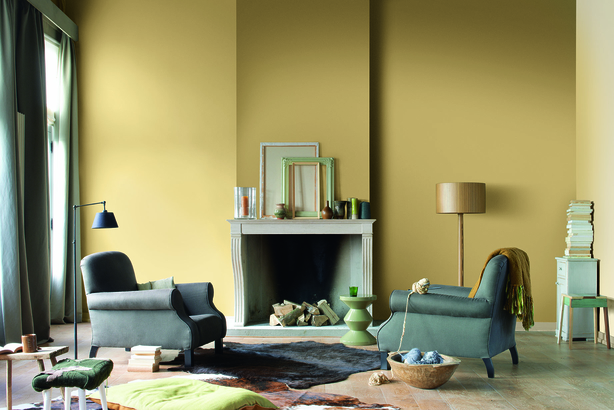 3. Select your key features.
Before you hit the shops in search of the furniture and accessories that will complete your room, think of the room's elements and decide on your key features. We've all been guilty of getting lost in a showroom with so much to choose from. Instead, only take this on when you're armed with a clear list of what's needed. So, questions to ask yourself here. Let's assume you're working with an open plan living room come dining room. Where is the dining element and where will you lounge? Do you really need a coffee table? Do you fancy the idea of curating a gallery wall? Do you have a lot of stuff that needs storing away - for example you could choose an ottoman with storage inside it - or, are there key pieces you want to have on display? In this case, a shelving unit may be best. Do you already have a beloved vintage armchair that deserves pride of place and needs nothing more than a complementary lamp and cushion? When it comes to zoning open plan spaces, this is also made easier with your paint choices. E.g. you might want a pop of colour where you dine, but something more muted where you curl up in front of the TV. 
And with your research done and decisions made, it's time to get to work. Nail these three steps with Moda and the rest is a breeze. 
Moda, created by Dulux is available in Woodies, B&Q, Homebase and independent paint stores around the country.
If you want to learn how to test paint using testers or a painted sheet of card check out our video: 
How to create a room with colour
We need your consent to load this rte-player contentWe use rte-player to manage extra content that can set cookies on your device and collect data about your activity. Please review their details and accept them to load the content.Manage Preferences



Watch All Episodes of  The Good Room on RTÉ Player  now! 
For more tips and advice visit Dulux.ie/Moda